Earn Spacemiles with each purchase
Create an account at Sirius.nl. This is very easy during the ordering process and is completely free and without obligations.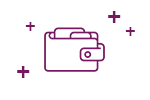 Collect Spacemiles
€ 5 = 1 Spacemile.
Spacemiles are automatically credited to your account after the order has been paid and sent.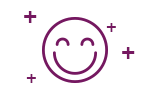 Exchange Spacemiles for discount
You need 20 Spacemiles to get a full savings card. A full savings card is equivalent to € 15 shop credit (€25 before 01-01-2023) which you can spend freely in our Spacemileshop.
You very quickly have a full Spacemiles card: for every € 100 you spend with us you will receive € 15 discount through our unique Spacemiles savings system!
A few rules for collecting Spacemiles
For every full € 5 of the order value you will receive one Spacemile, except for discounted items and hardware such as vaporizers and grow tents, and related accessories and parts. For orders ending on cents, your points will be rounded down to the nearest Euro (for example: for an order of € 24,80, you will receive 4 Spacemiles). Your Spacemiles will only be credited to your account when payment has been received in full and your order has been shipped. With 20 Spacemiles in your Spacemile wallet, you generate a full card in your account worth € 15 discount on your favorite products that you can find in the Spacemiles shop.
Student Discount
On presentation of a valid student card you will receive 10% discount * on the selected products from our range. Whether a product qualifies for Student Discount is recognized by the study hat next to the prize. The discount is automatically deducted in your shopping cart when ordering.
On products that do not qualify for Student Discount you will receive Spacemiles **
* As long as you are a student and have a valid student card and number.
** The rules for saving Spacemiles apply to this.
Discount code
Have you received a voucher or email with a discount code? Fill this in when completing your order, before paying, in the appropriate field and your discount will be deducted immediately.

With a 1+1 promotion you simply add the two products to your shopping cart. In the ordering process the discount will be calculated automatically.