In this blog item
In this blog item
What do you need to bake your own space cake?
A cake mix of your choice
Weed Butter
How to make cannabis butter? Recipe + tips
Recipe weed decarboxylation
Recipe cannabis butter
Recipe simple space cake
Calculating the amount of THC in a serving of space cake
Tips for cooking with weed
The medicinal benefits of cannabis edibles
Buy vaporizer for medicinal cannabis?
Baking space cake with cannabis butter? Step-by-step cooking plan with cannabis
Reading time: 9 minutes
Posted: 24-01-2022
Would you like to bake the best space cake and surprise yourself with delicious spacey homemade cannabis edibles? In this blog, I explore the best cannabis butter recipe and use it to bake space cake with. Want to make space cake with cannabis butter? Read this blog and find out the best space cake recipe so you can enjoy the best effect of the tastiest cannabis strain. Getting stoned or high on weed is even more fun with edibles!
What do you need to bake your own space cake?
You are not a kitchen princess, but would still like to bake a space cake? There are endless recipes for making space cake. It is up to you how far you want to go in cooking with cannabis. The most important thing is to determine the right dosage. Edibles, cannabis you can eat, provide a stoned or high effect that is different from smoking a joint or using a vaporizer. Once you have found the right dose of cannabis for your space cake, you can expect an amazing psychedelic high of pure bliss. Below I tell you what you will need to make your own space cake.
A cake mix of your choice
To make things easier for yourself you can choose a ready-made cake mix that you can buy at the supermarket. This way you do not have to worry about putting together a recipe. Do you love baking and can you make delicious cake? Then go for it and share your best space cake recipe with Sirius!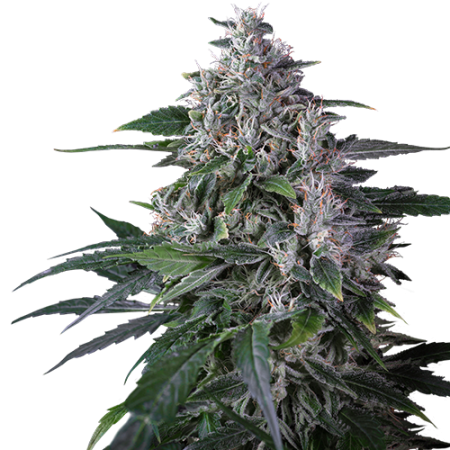 Weed Butter
To make edibles, of course, you need weed. What kind of weed you use is your choice. Many stoners use trimming weed to make space cake. The finest buds and tastiest cannabis buds are smoked in a joint, bong or pipe. The cutting waste and the not so nice cannabis buds are ideal for cooking with.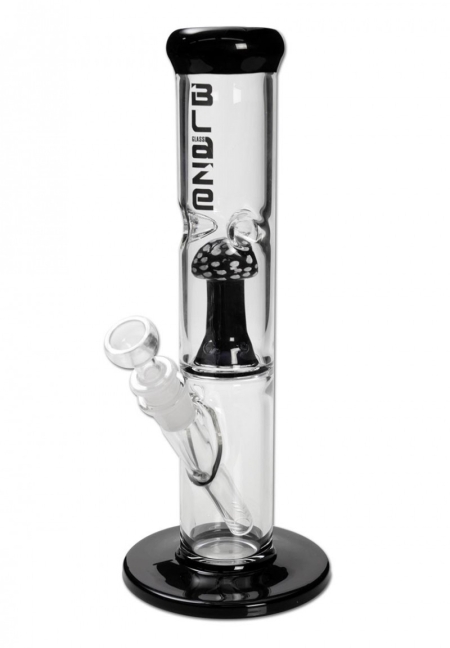 Many recipes with weed call for weed butter. Why is cannabis butter a good way to make cannabis edibles? The cannabinoids in cannabis attach easily to fat. That's why butter (coconut oil will do as well) is an excellent way to absorb THC, CBD and a variety of other cannabinoids.
You can easily make cannabis butter yourself. Cannabutter can be stored for a while or even frozen. Make a large batch and save the rest for another space cake. Always weigh your cannabis content carefully so that you know exactly how much weed is in your portion of spacecake!
How to make cannabis butter? Recipe + tips
To make cannabis butter you only need a few ingredients. Read below what you need to make cannabis butter and the step-by-step plan for making your own cannabis butter.
15 grams of weed (choose cutting waste or buds of your choice)
240 grams of salted butter
500 ml water
A cheesecloth
Recipe weed decarboxylation
It is important to decarboxylate the cannabis buds first. What does decarboxylating cannabis entail? Simply, it means heating your weed to a certain degree that makes the main cannabinoids in the weed active. In particular, this involves THC. Hence, eating raw cannabis buds won't normally get you high. You must first heat weed (by smoking a joint, or using a vaporizer) for the THC to become active. THCA (Acid) is the precursor to THC and not psychoactive. Only when this molecule is heated does it turn into THC and that's how you can get stoned or high.
Preheat the oven to 106 degrees Celsius. Coarsely grind the weed or the cutting waste and cover a baking tray with it. Place the baking tray with weed in the middle of the oven for 1 hour. Halfway through, open the oven and stir the weed.
Recipe cannabis butter
Melt the butter in a pan with the water. It is important to keep the temperature below the boiling point.
When the butter is melted, add the decarboxylated cannabis. Let this simmer for an hour and a half on low heat. Stir through the cannabis butter every half hour.
Then pass the mixture through a sieve or cheesecloth and collect it in a bowl.
Place the butter mixture in the refrigerator for overnight. This will harden the butter and separate it from the water. You can discard the water, most of the cannabinoids are now in the butter.
Recipe simple space cake
Ingredients space cake
Cake mix of choice
Cannabis butter
Follow the instructions on the cake mix.
Replace butter or oil with cannabis butter. Make sure the cannabis butter is evenly mixed into the batter so that the cannabis butter is well distributed throughout the cake mixture.
Note: With cannabis edibles, it is important that you know exactly how much THC is in a serving. Ideally, you should know exactly the amount of milligrams of THC. How can you calculate this?
Calculating the amount of THC in a serving of space cake
The right dose of THC in a serving of cannabis edibles depends on your personal needs and preferences. There are a number of ways you can calculate the dosage of THC in edibles. It is important to know what the percentage of THC is in your weed. Then you can apply this THC percentage to the calculation to see how stoned or high you want to get from your cannabis edibles.
Mild high: between 1 and 2.5 mg THC per serving
Medium high: between 2.5 and 5 mg of THC per serving
Strong high: between 5 and 15 mg of THC per serving
Very strong high (risk of unwanted side effects) between 15 and 30 mg THC per serving
If you use cannabis from outdoor plants, use a little more. This also applies when you use cutting waste.
Example:
If you have 1 gram of weed that consists of 10% THC, this is therefore 100 mg THC. Now you can decide how many servings you want to make with this.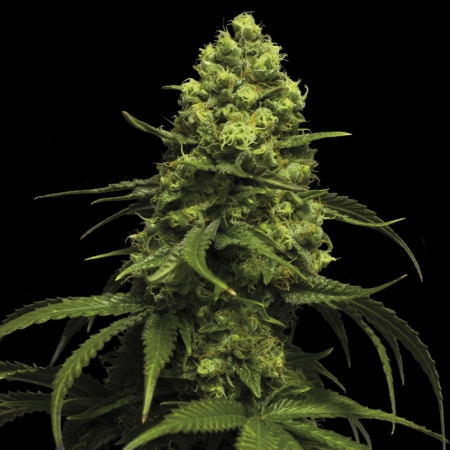 Tips for cooking with weed
Use organic weed from your own cultivation
Perhaps the most important tip for making healthy and medicinal cannabis edibles: use organic weed, preferably home-grown, so you know exactly what's in your cannabis. Sirius advocates high quality organic cannabis. In our Seedshop, you can choose between renowned brands of cannabis seeds. In our Growshop you will find everything you need to grow your own cannabis on a small scale. Whether you're growing indoors or outdoors, you'll find everything you need to grow your own organic cannabis in Sirius' Growshop. Check out our Growshop for organic cannabis grow nutrition, bud boosters and germination kits. But we also sell LED and HPS grow lights and grow tents to grow your own indoor cannabis.
Want to portion out space cake? Start with a small amount
Although it can be tempting to eat a large piece of spacecake right away, it is always wise to start with a small piece and wait at least an hour. It can take a long time for the effects of space cake to kick in, much longer than smoking a joint. So wait long enough before taking a full serving.
Try new recipes with weed
To keep things exciting, it is fun to alternate recipes with weed. The internet is full of the most fun cannabis edibles recipes to try at home. Also fun to alternate space cake and cannabis brownies with healthy alternatives, or savory cannabis recipes. In a future blog I will give a whole series of tasty recipes with cannabis.
The medicinal benefits of cannabis edibles
While you won't hear anyone say eating cake is healthy anytime soon, there are medicinal benefits to eating cannabis edibles like space cake.
Cannabis has been used by humans for thousands of years as a powerful medicine for a variety of conditions, both physical and mental. Still today, cannabis is used by users as a medicine. Medicinal cannabis is used for sleep problems, nausea, pain symptoms, epilepsy and stress. Cannabis as a medicine has advantages when consumed orally, so for example through cannabis cookies or space cake. The active ingredients, including cannabinoids, are absorbed well by the body and there is no burning as when smoking a joint, pipe or bong. An alternative to edible medicinal cannabis is by vaping cannabis with a vaporizer. For most stoners and medicinal marijuana users, variety is the most fun.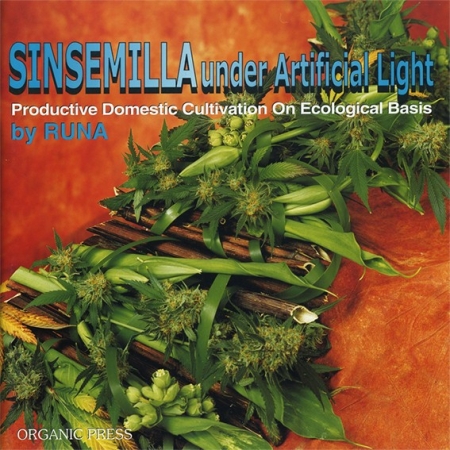 Buy vaporizer for medicinal cannabis?
To enjoy the medicinal properties of marijuana it is a must to invest in a good vaporizer. In the Sirius Vaporizer Shop you'll find only the best models of vaporizers suitable for weed.
The advantage of a cannabis vaporizer is that hardly any combustion takes place and you can absorb all the medicinal substances from the weed through vaporization. With a vaporizer you get the best taste experience and the aromas of cannabis are released, without the burnt smell and possible tobacco smell of a joint, pipe or bong.
Finally, a vaporizer is much healthier for your body, especially your throat and lungs. Are you concerned with your health and would like to benefit from the medicinal properties of cannabis? Then buy a vaporizer online that suits you. So choose a decent vaporizer like the Mighty and alternate vaping with baking a (healthy) space cake.
And as an extra tip: always have a supply of cannabis butter on hand so you can make delicious cannabis edibles. For questions about the best cannabis vaporizer, please contact our customer service. Call us or send us an email. For personal advice, visit one of our physical smartshops: in Maastricht or our brand new smartshop in Roermond.
Did you enjoy reading this article and do you like to write yourself? We are always looking for people who share our passion for natural products, who can also translate this into great texts. And we have an interesting reward for this. View all information for writers.
View all blog items
Also interesting
Read these too