In this blog item
In this blog item
Enjoying delicious food stoned and high
What science says about the meaning of munchies
Food smells and tastes much better when you're stoned
Delicious things to eat when you're stoned
What can you do about the munchies?
Some tips that can help you suffer less from munchies
Munchies and edibles: getting stoned from edibles
Best sweet weed to enjoy when you have the munchies
Amnesia Lemon (Barney's Farm)
Zkittlez OG Auto (Barney's Farm)
Haze Berry (Royal Queen Seeds)
Do you ever get munchies from cannabis?
What are your experiences with cannabis and the munchies?
Munchies because of weed, what does that really mean?
Reading time: 8 minutes
Posted: 14-03-2022
Getting the munchies from cannabis, has it happened to you yet? The munchies is a phenomenon that many stoners experience from time to time and can be both pleasant and annoying. So what causes the munchies? What are munchies anyway? In this blog I'll explain why weed can make you feel like eating and what you can do to enjoy this more, or how you can limit your food cravings.
Enjoying delicious food stoned and high
It is almost midnight and I am coming home from a night out. Before going to bed, I decide to give my vaporizer, the Crafty, another go with delicious organically grown weed. A relaxing indica that's definitely going to help me go soundly to dreamland. As soon as the weed starts to take effect, I suddenly get a craving for something sweet.
Fifteen minutes later I'm in the kitchen preparing myself luxurious rice cakes with a thick layer of chocolate spread. A little while later I'm sitting at the kitchen table, as stoned as a shrimp, munching away.
The munchies, they overwhelm you at odd hours and it's fun to get high on food. But why is it that you can get extremely hungry for (fatty, salty or/and sweet) food when you are stoned?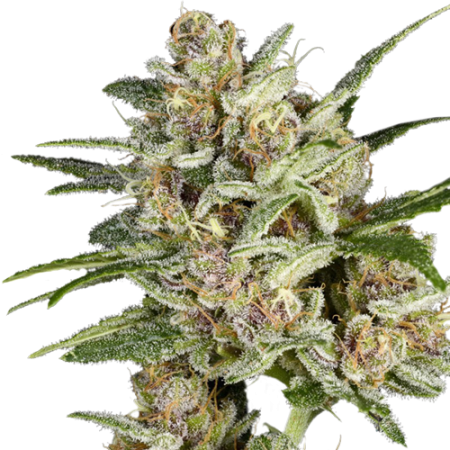 What science says about the meaning of munchies
Scientists have been looking into the issue of munchies and the use of cannabis.
Scientist Marco Koch wondered how cannabinoids, including THC, affect how our brain works.
A specific area of our brain is responsible for how we search for food. An ancient instinct that tells us we are hungry, or on the contrary, indicates that we are satiated.
Incidentally, nowadays we live in a world where this system has often gone wild, because we are no longer in the era of food scarcity, but have an abundance of food around us. Hence the rise of all kinds of diseases of affluence, especially in the West.
Apparently THC does something to us, causing our brains to give off certain appetite-inducing signals and making us feel like eating.
In the study, the scientists discovered that certain neurons in our brain react very violently to marijuana. These neurons are responsible for food cravings when you use cannabis.
These so-called POMC neurons are responsible for a feeling of satiety when sober. These same neurons become even more active under the influence of cannabis and stimulate us to eat fatty and sweet foods. In this respect, our brain seems to work exactly the other way around under the influence of cannabis.
The study also examined mice that began to eat much more under the influence of cannabinoids from marijuana, including THC. Under the influence of cannabis, it was difficult for the mice to stop eating, even though they were technically full. A great example of what the munchies do to you!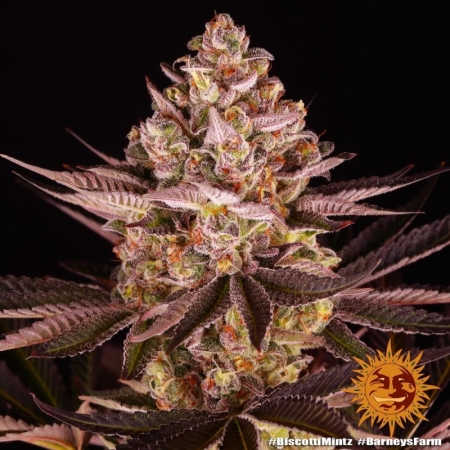 Food smells and tastes much better when you're stoned
What the scientists also ran into is the fact that cannabis may have a strong effect on the olfactory system.
In any case, it is not new to me that a piece of chocolate becomes almost orgasmically delicious when I have used cannabis. Is this related to the fact that cannabis affects my sense of smell and taste?
For those of us who have a diminished sense of smell and taste due to the coronavirus, it may also be interesting to use cannabis as a way to enjoy food more.
Delicious things to eat when you're stoned
If you really want to enjoy the munchies, you better choose tasty things to eat. Homemade food almost always tastes just a tad better. For example, homemade oatcakes, or one of these dishes with turmeric from the book Wunderworkshop, available at Sirius.
If you do get the munchies, you'd better opt for relatively healthy food that is also super tasty, such as the ginger cardamom pudding.
Also read this blog: Cooking with turmeric
What can you do about the munchies?
Like a lot of people, chances are you want to watch your line (a little). If so, it can be annoying if you suffer from an eating kick due to cannabis. Can you do something against the munchies?
Some tips that can help you suffer less from munchies
Eat a decent meal before you smoke weed
This helps to trigger the feeling of satiety, which means that your body has already received a clear signal that it is satisfied.
Choose plenty of healthy snacks when you smoke weed
Make sure you are prepared for the munchies by having plenty of healthy snacks in the house. Examples of healthy snacks are fruit, vegetables with dip or humus, rice cakes, dark chocolate, yogurt... Ok, this list sounds less greedy than greasy fries with mayo, vanilla pudding and birthday cake.
Hence, it reduces the likelihood of getting the munchies from weed and makes you more likely to become interested in an activity other than eating.
Find distractions when you feel like eating because of weed
If you've ever been stoned, you know all too well that you can become completely obsessed with whatever you're doing at that moment. Listening to music, for example, can become a whole journey in which you engage different senses. Get out of the kitchen and find distraction in something creative like drawing, making music or watch a movie.
Drink plenty of water when stoned
Sometimes your body confuses hunger with thirst. It never ceases to amaze me how I can eat and not get full. Then when I drink a glass of water I seem to be thirsty and feel completely satisfied afterwards.
Munchies and edibles: getting stoned from edibles
Do you ever make space cake? Cooking with cannabis creates unique dishes that also have a psychoactive effect. The phenomenon of munchies can have an effect on the amount of space cake you eat.
One of the biggest risks with edibles is that you get the munchies, forget you're eating something that has cannabis in it, and then cram an extra-large piece of space cake down your throat. The chances of having too high a dose of cannabis in your system are high, especially if you are not used to it. Therefore, always be careful when working with edibles, and always keep alternative food for the munchies on hand.
Did you know that according to these chefs at High Cuisine, cooking with cannabis is elevated to a high art? When using cannabis in dishes, it's important to treat it like an herb. Your dish will get more flavor from different cannabis strains, each with their own typical aromas and taste. Responsible for this are the terpenes in cannabis. These are aromatic plant substances that give cannabis its own character and aroma.
Best sweet weed to enjoy when you have the munchies
Are you planning to grow your own weed this season? Then don't wait any longer and order your cannabis seeds in the online Seedshop of Sirius.
Do you have a sweet tooth and love sweet flavors and fruity candy aromas? Then choose a cannabis strain with sweet aromas and a fruity taste.
Our smartshop sells a huge assortment of cannabis seeds of the finest quality.
Amnesia Lemon (Barney's Farm)
As the name suggests you get a deliciously fresh sativa strain with citrus aroma. Amnesia Lemon is the perfect marijuana strain to smoke when you want to be active and creative.
Amnesia Lemon is perfect for use in edibles like space cake. A high THC percentage and delicious aroma are perfect to use in all kinds of dishes with weed.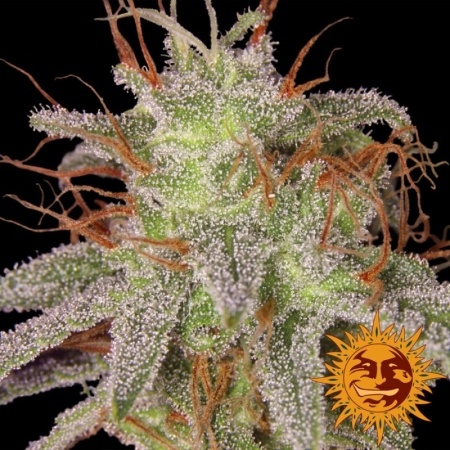 Zkittlez OG Auto (Barney's Farm)
A top autoflowering cannabis strain. In just 70 days this cannabis plant can already reward you with delicious aromatic weed.
Zkittlez OG Auto is a mix of OG Kush with super good autoflower genetics. The taste is very fruity. Other flavor characteristics of this cannabis strain are tropical and sweet berries. There is also a hint of lemon and skunk. This autoflower also has an extra analgesic and calming effect.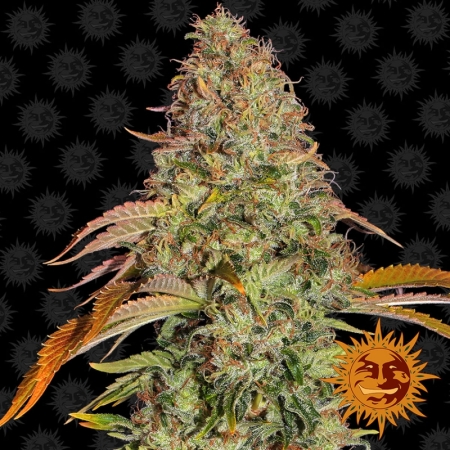 Haze Berry (Royal Queen Seeds)
As icing on the cake, you can choose Haze Berry from Royal Queen Seeds. A super fruity cocktail of different red fruits. Haze Berry is a real taste explosion with sweet notes. A true delicacy!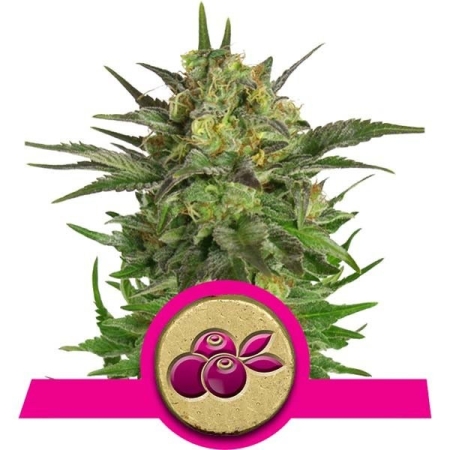 Do you ever get munchies from cannabis?
When I ask stoners around me if they ever get a food kick, aka the munchies, from cannabis I usually get a yes answer.
However, there is an interesting phenomenon: seasoned stoners often experience less and less inclination to eat a lot of sweets or uncontrollable cravings for glasses of Cécémel and sugar wafers.
As a daily stoner, the munchies became less frequent and weed eventually even caused me to eat less. When I was stoned I usually wasn't hungry.
What are your experiences with cannabis and the munchies?
Does this blog make you crave a big fat joint? Think about how you react to cannabis and whether you enjoy good food that much more.
Check out Sirius' blog for more blogs on topics related to weed, such as the munchies. Do you have specific questions about growing weed or which strain of weed is best for you? Don't hesitate to contact our customer service team with all your cannabis questions.
Did you enjoy reading this article and do you like to write yourself? We are always looking for people who share our passion for natural products, who can also translate this into great texts. And we have an interesting reward for this. View all information for writers.
View all blog items
Also interesting
Read these too