In this blog item
In this blog item
Go on a cannabis picnic!
Make your own cannabis massage oil
Give your vaporizer a cleaning with 420
Top 10 albums to listen to when stoned
Global Legalization of Cannabis
Happy 420! Celebrate this day with 20% discount, massages, a cannabis picnic and top 10 stoner albums
Reading time: 8 minutes
Posted: 20-04-2021
Happy 420! Celebrate this day with 20% off all items in our Vaporizershop, Headshop, Growshop and Seedshop. Valid until midnight today only. Also celebrate this day with a cannabis picnic, cannabis massage oil and listen to the top 10 favourite stoner albums of our blogger Elena! By all means, have a great day.
Celebrate Life!
?
The Sirius Team

It's spring and I'm sitting together with my best friend enjoying the most beautiful view ever. We're looking out over a jungle, with different shades of green merging into one another and rolling into a snowy mountain landscape on the horizon. The sun shines, turning the white mountain peaks to gold. The sky is deep blue, with a huge cloud here and there in the most fantastic shape.
The air is full of the buzzing and twittering of insects and birds. We smell the scent of herbs and flowers growing all around us as we lie, supported on our elbows, in the open field.
The joint I rolled earlier is long gone, and the afterglow of the high ensures that we are content being silent and warm ourselves to the sun's rays.
Later, I roll another joint. The smell of the weed curls up into my nostrils and I begin to salivate. The fruity aroma of Pineapple Express. Weed smells so much better when you are stoned in the sun!
I remember that we suddenly burst out into another huge laugh kick, with both of us almost rolling down the mountain. When our tears of laughter are finally dry (we didn't know why we found something so funny anymore), the tone changes and we have a deep philosophical conversation.
From this stoned experience with cannabis, I will always remember how blissfull I felt and how much I could enjoy the beautiful scenery. A memory to cherish!
Go on a cannabis picnic!
Nothing like being stoned or high in a beautiful piece of nature, preferably with the sun shining brightly! Other weather conditions are also possible of course, although I can tell you that smoking a joint in the rain is not so much fun, let alone rolling it!
Below I give you a few tips, to be fully prepared to go out for an afternoon, so you can celebrate a very nice 420, with your friends, or just with yourself.
A very important one: you want to be able to walk as comfortably and freely as possible, without your bag pushing against you in a painful or irritating way all the time. I personally recommend a nice backpack with enough side pockets, so you can organize your stuff for when you need something while being stoned!
Hindu Kush, Sweet Tooth or your personal favorite weed?
Hindu Kush: A spicy aroma with anise and sandalwood.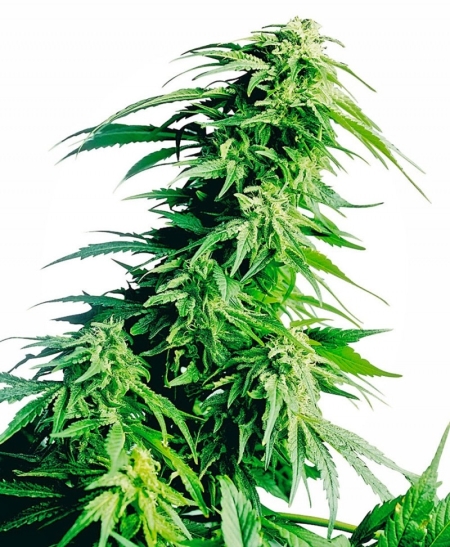 Kush remains a favorite for many. Sensi Seeds has created a feminised version of this old school classic to guarantee good yields. In terms of effect, Hindu Kush gives a wonderful bliss and relaxed feeling, without giving a couchlock effect.
Sweet Tooth: This sweet strain was developed by Barney's Farm to satisfy the real sweet tooth among us.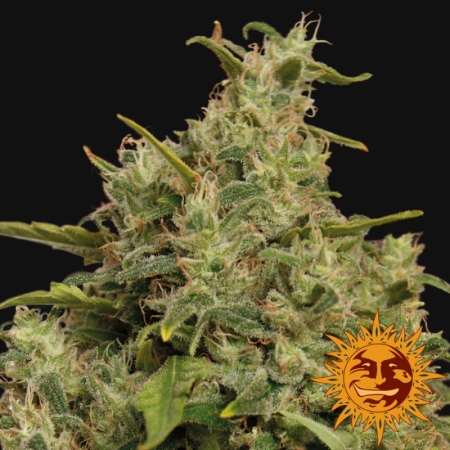 From personal experience I can say that a cannabis strain can really be a dessert and a perfect addition to a picnic in the woods!
Bring plenty of water, because we all know a dry mouth due to cannabis. A refreshing drink is also possible, but make sure you bring at least a liter of water (per person). Buy a water bottle, so you can refill it and don't use extra plastic bottles.
Just bring whatever you like but doesn't fall apart too quickly in your bag (a super ripe banana is not a good idea...).
Bring plenty of fresh fruit, dried fruit, nuts, seeds... or make a guarana smoothie with hemp seeds (do bring in a good sealable container).
Tip: The blender bottle from Puori is leak-proof and ideal to take with you.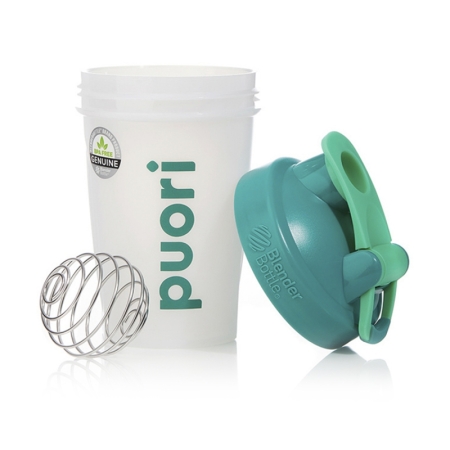 Put the ingredients of your smoothie in the bottle, together with the special blenderball and shake! This will make your smoothie extra smooth and get rid of all the lumps.
Did you know that smoking a joint and taking some extra CBD is a very good combination? Cannabidiol helps to balance out your high, especially if you can feel a little restless at times. Take a few drops of oil or a capsule, about half an hour before you use your weed. Depending on your cannabis strain, you can choose a higher or lower CBD percentage.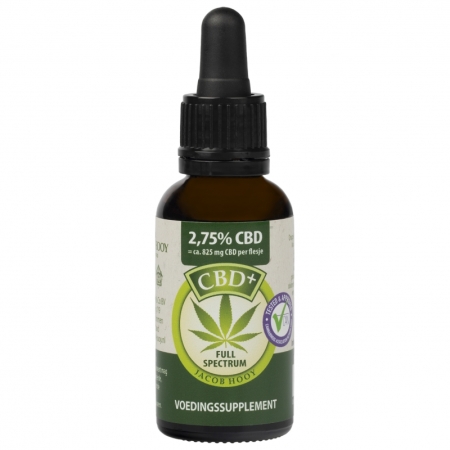 Jacob Hooy 2,75% CBD has is a low CBD percentage, where a few drops will give you just that extra supplement of CBD to have an even more pleasant effect when you are high. For many users, this CBD oil is the go-to standard for daily use. It's also ideal for combining with cannabis.
Make your own cannabis massage oil
What could be more wonderful than lying in a soft grassy field in the sunshine (or inside on the couch with some nice music if it's raining) and getting a massage from a loved one? With your own homemade cannabis-based massage oil, you can take this relaxing activity to the next level.
Applying this cannabis massage oil probably won't get you high, but it will help to relax the body. The skin absorbs the oil and can release even more tension thanks to the THC oil and essential oil.
What is a massage all good for?
Did you know that getting a massage is not only very nice, but also very healthy? A massage helps you to relax, let go and relax your muscles. It improves blood circulation, the lymphatic system and improves the skin! So, all the more reason to massage (each other). Are you a beginner? Then stick to gentle massages where you don't apply too much pressure, but make gentle movements.
What you need:
For example jojoba, almond or sesame oil, for sale at various drugstores and organic food stores. You can also use deodorized coconut oil, or olive oil. A cheaper alternative!
Available in a wide variety of aromas. An essential oil is made from an extract of flowers, leaves, roots or bark of a plant. Each scent has its own therapeutic effect and it is up to you to discover what you like. I personally love orange and patchouli.
Five grams of cannabis (may be cutting waste)
Instructions:
Put 100 ml of the carrier oil (for example almond oil) in a pan and put it in a larger pan with boiling water, so the oil is heated au bain marie. Add the cannabis and stir.
Let boil for about 1 to 2 hours, stirring occasionally.
Then turn off the heat and let the mixture cool. Pass it through a very fine sieve or cheesecloth so that all the plant residue is separated from the oil and pour it into a bottle.
When the oil is completely cooled you can add a few drops of essential oil. Do not use too much, as this can irritate the skin. Per 100 ml of carrier oil you can add about 30 drops of essential oil.
Shake the bottle well and then let stand for 24 hours so that all the aromas can soak into the oil.
Your homemade massage oil with cannabis is now ready for use!
Give your vaporizer a cleaning with 420
Yes, it's part of the job: properly maintaining your vaporizer will ensure that it lasts much longer and continues to function optimally.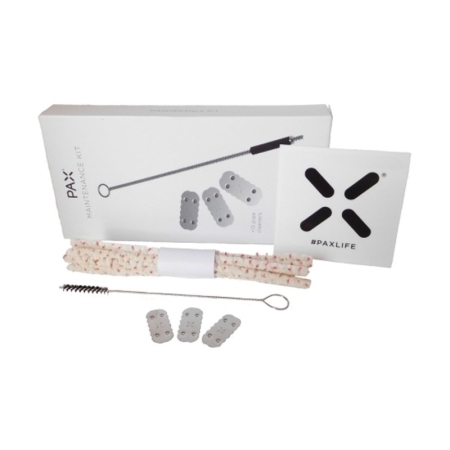 The flavor experience deteriorates significantly when old residues of plant material remain. Think of it as a tribute to the cannabis plant, that you always receive her in a neatly polished, ehm, herb chamber. Especially on April 20!
Top 10 albums to listen to when stoned
Here's my personal top 10 albums to listen to when you're blazed on the couch enjoying a juicy orange or getting a nice massage (okay, not all albums are very suitable to listen to during a massage). Or maybe it's a good time to give your Mighty a cleaning.
Extra tip: make sure you have good headphones or speakers.
1. Feelin' Good
Artist: Nightmares On Wax
2. Orblivion
Artist: The Orb
3. You're Dead!
Artist: Flying Lotus
4. Moonlit Planetarium
Artist: Dijf Sanders
5. Hot Rats
Artist: Frank Zappa
6. House In The Tall Grass
Artist: Kikagaku Moyo
7. Freedom Flight
Artist: Shuggie Otis
8. 10 000 HZ Legend
Artist: Air
9. Drowning In A Sea Of Love
Nathan Fake
10. Spaces
Artist: Nils Frahm
Global Legalization of Cannabis
We still live in a world where the cannabis plant is globally classified as a dangerous drug. Yet the tide is beginning to turn and we no longer need the secret code language '420' to let each other know we're going to smoke a joint. It is becoming increasingly normal to see someone using weed and we owe this in large part to our predecessors who openly opposed the demonization of cannabis. On April 20, we can celebrate life even more and express our love for this beautiful plant!

Did you enjoy reading this article and do you like to write yourself? We are always looking for people who share our passion for natural products, who can also translate this into great texts. And we have an interesting reward for this. View all information for writers.
View all blog items
Also interesting
Read these too