In this blog item
In this blog item
History of using cocoa as a sacred stimulant
Properties and effects of cocoa
Cocoa opens the heart and in this way can be compared to mdma
Cacao contains numerous health benefits
Generating lust with cocoa: a natural aphrodisiac
Cocoa ceremonies: what is it and why should you participate in them?
Discover the products with cocoa from the smartshop assortment of Sirius
NXT Phase Brown for stimulating, mdma-like energy
Bionix Pure Cocoa: capsules with cocoa for a fine daytime focus
Love chocolates with chocolate and aphrodisiacs
Cocoa and microdosing psilocybin: do chocolate and microdosing truffles go together?
All about cocoa: psychoactive stimulant and alternative to mdma
Reading time: 8 minutes
Posted: 29-09-2022
We dive into the magical world of cocoa and learn all about this psychoactive stimulant. Most people regularly eat chocolate - cocoa or otherwise. Currently, cacao ceremonies have increased in popularity in recent years and more attention is being paid to its original use as a medicine and natural drug. Is it true that cocoa possesses the same euphoric and loving properties as the drug mdma?
History of using cocoa as a sacred stimulant
Humans have used cocoa for centuries for a variety of reasons. Cacao is a highly nutritious product, high in fats and antioxidants. But what exactly is cacao?
Cacao is the dried and fermented bean of Theobroma cacao.
This tree originally grows in South America and has been used as a sacred medicine since time immemorial.
The cacao tree contains large fruits that inside contain sweet, juicy pulp containing seeds, also called cacao beans. These cacao beans are used as a base within the chocolate industry.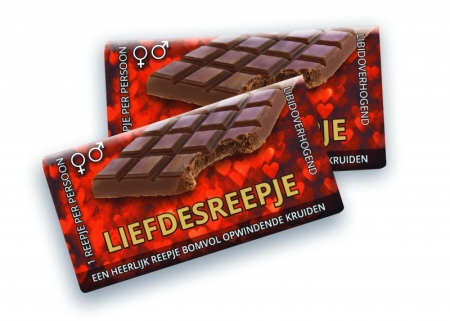 Indigenous peoples saw the cacao tree as a gift from the gods. Hence the Latin name Theobroma cacao, meaning "food of the gods".
The fruits of the cacao tree were used as food and to make health products.
There are numerous properties associated with cacao. What are the effects of cocoa? The following is an overview.
Properties and effects of cocoa
Cocoa opens the heart and in this way can be compared to mdma
Did you know that cocoa has a bonding effect and can help open the heart? This happens on a physical level by engaging the cardiovascular system. This can make you feel like you can breathe better and experience a physical energy. Cocoa works differently than caffeine, but like caffeine, it can provide a real boost.
On a spiritual level, cocoa is seen as a way to open your heart chakra and thus be able to give and receive more love.
Hence, the effects of cocoa are sometimes compared to those of mdma. Like mdma, substances in cocoa increase serotonin levels. Serotonin is also called the "happiness hormone" and plays an important role in how we feel. Of course, these are two completely different products, yet they both appeal to the heart.
Cacao contains numerous health benefits
Did you know that cocoa contains all sorts of interesting substances that have a beneficial effect on our bodies? Consider, for example, the substance theobromine. The
For the indigenous peoples of Central and South America, cocoa was used for all sorts of health reasons. For example, the Aztecs used cocoa as a remedy for diarrhea, infections and fatigue.
Furthermore, these properties of cocoa were confirmed by a 2006 scientific study, which described how cocoa contains flavonoids that have a health-promoting effect on the body.
Generating lust with cocoa: a natural aphrodisiac
In Sirius' Smartshop assortment you will find all kinds of aphrodisiac herbs, including Damiana, Muira Puama and Blue Lotus. Chocolates to enhance the sex experience are also available.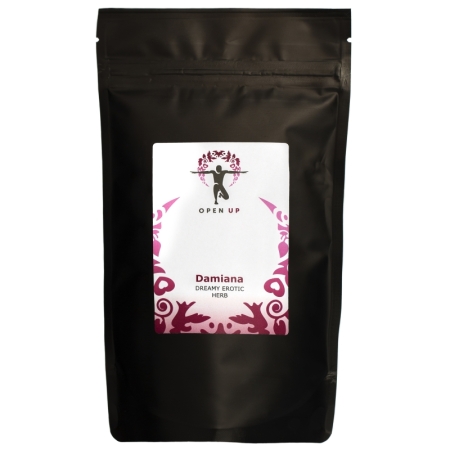 Did you know that cocoa can contribute to a great time between the sheets? Not for nothing did the Mayan king drink as many as 50 cocoa drinks a day to satisfy his harem's sexual performance.
Cocoa is also promoted to this day as a natural aphrodisiac and alternative to Viagra.
Cocoa ceremonies: what is it and why should you participate in them?
You've probably come across the word "cocoa ceremony" before. But what is it really and why should you participate in it? As mentioned above, cocoa is an important basis for various rituals and ceremonies of indigenous peoples of Central America.
Cacao has special properties and this is what these peoples were aware of. A cocoa ceremony is meant to connect with yourself and with others.
A cocoa ceremony involves drinking a cocoa drink with others. This consists of pure cocoa, water and spices such as cinnamon, cardamom and cayenne pepper. Optionally, the drink is sweetened with some agave syrup or honey.
This traditional way of using cocoa is very different from the way we usually consume cocoa: in the form of chocolate. We do this mainly because of the delicacy, but even here we may experience the beneficial and bonding properties of cocoa. Only, of course, when we eat chocolate that actually contains cocoa.
Discover the products with cocoa from the smartshop assortment of Sirius
Would you like to get started with cocoa? Raw, organic cocoa is best for this. In Sirius' smartshop assortment you will also find products with cocoa that are perfect for experiencing the magical powers of cocoa.
NXT Phase Brown for stimulating, mdma-like energy
Want to dance the night away at a party without synthetic substances? NXT Phase Brown are highly concentrated pure cocoa capsules developed especially for nightlife. A party becomes even more fun with this cocoa smartshop product.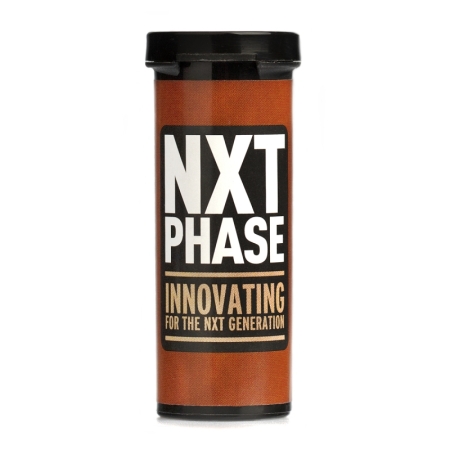 One dose consists of two capsules, which you drink away with some water or soda. The effect of the capsules is noticeable within half an hour and lasts about 2 hours. NXT Phase Brown capsules give a fine, loving energy that can be compared to the effect of mdma.
For an effect even closer to XTC, you can combine an NXT Phase Brown capsule with an NXT Phase Purple capsule. This contains the precursor of serotonin and thus provides an extra dose of the happiness hormone.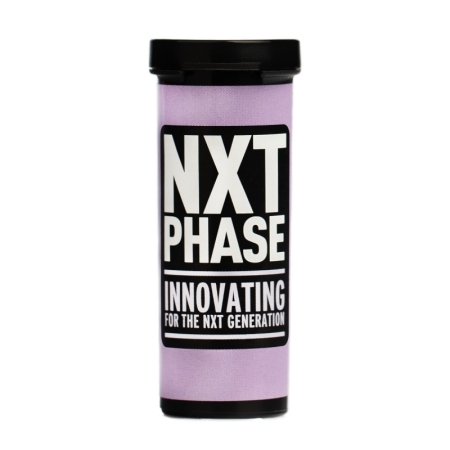 Bionix Pure Cocoa: capsules with cocoa for a fine daytime focus
A similar product to NXT Phase Brown are the Bionix Pure Cocoa capsules. These capsules are also perfect to use during a nighttime party, when you are looking for energy with just that little bit extra. However, Bionix Pure Cocoa capsules can also be used during the day.
Think of a dose of stimulating cocoa when you go for a hike. Or when you want to focus on your work. Cocoa capsules contain, in addition to cocoa, caffeine, amino acids and vitamins. This bomb of natural energy is perfect to combine with numerous activities. You are sure to have a wonderful focus and a warm, tingly feeling for a few hours.
Love chocolates with chocolate and aphrodisiacs
Have you already tested the love chocolates from our Smartshop with your loved one? Sirius sells several chocolate bars with extracts from aphrodisiac plants. This treat contains cocoa that can be a valuable addition to your sex life for the reasons mentioned above.
Important to note, though: while these love chocolates do contain cocoa, they are still not going to provide the cocoa experience you can expect with cocoa capsules, or a traditional cocoa drink.
Love Chocolate Passion: delicious chocolate bonbons filled with extracts of various erotic herbs. The love chocolate passion consists of:
Damiana (Turnera diffusa): this aphrodisiac is originally from Mexico and has a reputation as a sensual herb here. It is also used as a medicine for a variety of applications. It has a mild calming effect and can promote skin sensitivity. It can also provide a wonderful euphoric feeling. Discover it for yourself!
Muira Puama (Ptychopetalum olacoides): Also called Viagra of the Amazon jungle. Muira Puama, or "potency wood," allows both men and women to improve their stamina.
Love Chocolate Extase: Equally delicious love chocolate with an intense composition of aphrodisiac herbs including Damiana, Muira Puama, and as an additional addition Blue Lotus.
Blue Lotus: An erotic flower native to Egypt. This beautiful water lily has psychoactive properties and goes wonderfully well with the effect of cocoa and other aphrodisiac ingredients of love chocolates.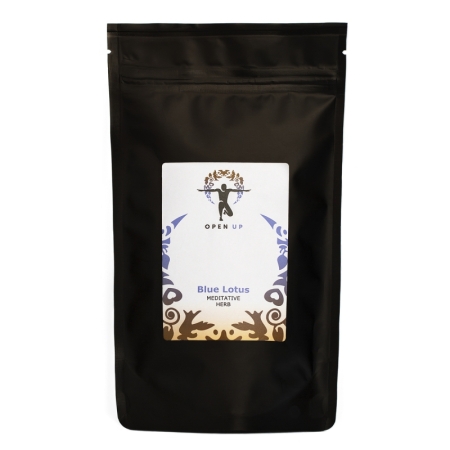 Cocoa and microdosing psilocybin: do chocolate and microdosing truffles go together?
Did you know that you can make microdosing with magic truffles even more profound by adding some extras? There are all kinds of valuable substances that work synergistically with psilocybin. Also, some combinations work better for some than for others. Everyone reacts slightly differently to substances. So go ahead and experiment and try out different things, so you can get even more out of microdosing.
A combination that has been used for hundreds, if not thousands, of years is the combination of psilocybin and cocoa. Indigenous peoples of Central and South America, including the Mayans, had long been aware of the golden combination of magic mushrooms and cocoa.
Why these two ingredients can contribute to a valuable life and provide greater depth and fulfillment, you will read in a subsequent blog on psilocybin and cocoa.
Did you enjoy reading this article and do you like to write yourself? We are always looking for people who share our passion for natural products, who can also translate this into great texts. And we have an interesting reward for this. View all information for writers.
View all blog items
Also interesting
Read these too