In this blog item
In this blog item
The history of dabbing
Why is dabbing popular?
What are marijuana dabs, or cannabis concentrates?
Learn how to dab step by step with this overview
High temperature vs. low temperature dabs
Dangers of dabbing
Learn step by step how to dab cannabis yourself with wax, honey, live resin and much more!
Reading time: 8 minutes
Posted: 31-08-2021
In my previous blog I gave a description of the different components you need to dab. Of all the ways you can use cannabis, this is the most intense and also the most expensive. Still, cannabis enthusiasts prefer this way of use because it is so powerful and and you can fully enjoy the active cannabinoids and terpenes. Learn about the different types of cannabis concentrates, from wax and honey to live resin, in this blog.
What is dabbing?
Dabbing is an advanced way of using cannabis and not for beginners. Had enough experimenting with rolling papers, tobacco and crumbled cannabis buds? Want something stronger than your current bong can handle? Or do you have cannabis concentrate at your disposal and want to use it as economically as possible? Then choose to dab with cannabis and you'll be amazed at the intensity of this method of consumption.
Dabbing means consuming a dose of cannabis concentrate, usually heated on a nail using a special dab rig. The released vapor that results is then inhaled. This causes an intense high, allowing all the active ingredients from the oil or concentrate to enter at once.
In order for the concentrate to turn into a gas, it must be heated to very high temperatures. The special nail is made of heat-resistant material such as quartz, metal or ceramic and can handle temperatures between 315 degrees Celsius.
The history of dabbing
Hash is the oldest form of cannabis concentrate and has been around for many hundreds of years. Hash is an extract and is made from the buds of female cannabis plants. Extracting the active ingredients from cannabis was probably first done in eastern Asia and then spread further to regions including India, Nepal, Himalayas, Afghanistan, Turkey and Morocco.
Many years later, in the 1960s and 1970s, a hippie group formed that called itself The Brotherhood of Eternal Love. This grouping is actually the birthplace of dabbing. The drug users experimented like crazy and came up with something they called Honey Oil, the first extraction with BHO, short for Butane Hash Oil. This is now more than 50 years ago. Butane gas is to this day the most popular way to make your own cannabis concentrate. The extract thus obtained contains up to 90% THC and is super potent.
When this method of extracting cannabis was just becoming popular, it was mainly known among the hippie culture. In the meantime, medical patients and scientists are fans.
Why is dabbing popular?
First of all, it is a very powerful way of using cannabis. Furthermore, it is also trendy and this also plays into why cannabis users are showing more interest. Meanwhile, dabbing has gained enough fans to have producers of cannabis supplies such as Black Leaf bongs develop special dab tools and rigs. You can also buy everything you need to dab at Sirius. Read more about it in this blog.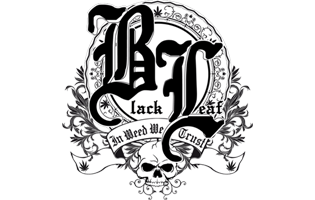 What are marijuana dabs, or cannabis concentrates?
To dab, you need cannabis in the form of a concentrate. It can take several forms, which will be explored in more detail later. Cannabis buds are dissected through an extraction process, separating the active cannabinoids and terpenes (of which, of course, the main component is THC) from the remaining plant material. Butane gas is usually used to do this extraction. The end product is therefore a highly concentrated form with very powerful effects. A small amount already produces a very strong high.
Below is an overview of the different types of cannabis concentrates on the market.
Crumble of wax: A popular way of dabbing is with crumble or wax. As the name suggests, this is a cannabis concentrate that is somewhat similar in structure to wax with a crumbly texture. It is made by getting air into the concentrate. It is popular among dabbers because it is easy to use and of course for the intense high.
Live resin: the special thing about a live resin extract is that it is made from the raw cannabis plant using all the parts, frozen soon after harvesting. In other words, the cannabis has not been cured. Curing is a process that normally takes place after harvesting.
Next, the plant material is extracted in a similar way to BHO, with only one major difference: everything is done at much lower temperatures using cooled liquid butane. This makes the end result much richer in terpenes and has a more complete profile of active ingredients. For several users, live resin is the most medicinally interesting.
Shatter: this form of cannabis concentrate looks beautiful when at room temperature or below: the golden-colored substance looks like shattered pieces of glass or sugar. Shatter is one of the most common forms used to dab cannabis. To use this material you break off a (very) small piece and dab it on the nail using the dab tool.
Crystal, crystalline or THC crystals: the purest form of cannabis concentrate available: it is up to 99.9% THC. Crystalline looks like white sugar and is strong enough to give you the most powerful THC experience ever. This form is so concentrated that it detracts from taste and flavor. This is therefore a drawback for many users, along with the fact that it is extra pricey.
Learn how to dab step by step with this overview
Do you have all your supplies together and are the owner of a decent cannabis concentrate? Then now it's time to learn how to dab.
Prepare your cannabis and use your dab tool to dispense a portion of the concentrate. If you're a beginner, take the smallest amount possible! Rather too little than too much. You can always increase the dose later.
Turn on your torch lighter and aim the flame at the nail. It is important that it gets hot. Most users heat the nail until it is red-hot. When this happens, turn off the flame and wait at least 15 seconds before applying the concentrate to the nail. Otherwise the vapor is too hard on your lungs and this is unhealthy!
Now, using the dab tool, apply the concentrate to the glowing hot nail. Meanwhile, you have your lips on the mouthpiece of the dab rig, just as you would with a regular bong and inhale the released vapor. Otherwise the vapor will dissipate and you will be too late inhaling.
After you've inhaled and absorbed the vapor, blow out once more and sink into the intoxication of this strong high. Best is to sit somewhere comfortable so you can lie back.
High temperature vs. low temperature dabs
With dabs you need high temperatures to let your concentrate evaporate. Still, there are gradations and they have their advantages and disadvantages. Everything comes down to your personal preference. Here's a short list:
High temperature
We're talking about temperatures around 538 degrees Celsius. This is really hot! This way of dabbing is popular because you work very efficiently and the sticky concentrate does not easily become a mess: it evaporates almost immediately and can be inhaled immediately. It doesn't matter much what the consistency of your material is, it will all be vaporized.
Advantages
You'll feel the rush of the unique dab high even more strongly
No need for a carb cap: the concentrate vaporizes so fast you can inhale it right away.
The wax evaporates, regardless of the state of the substance
Disadvantages
You burn a lot of valuable cannabinoids and terpenes and lose part of the medicinal effect
Hard on the throat and can therefore be experienced as unpleasant.
Low temperature
At low temperatures for dabbing we speak of 260-315.5 degrees Celsius. This is preferable to the high temperatures because you keep many more terpenes and cannabinoids intact. Different active ingredients have their own boiling point.
To stay at a lower temperature, it is wise to heat the nail until it just starts to turn red and then immediately turn off the heat. Then wait 10 seconds before applying the dab using the dab tool.
Benefits
Less harsh on the lungs
Full flavor experience
Less chance of burning your cannabis concentrate
Fully enjoy the profile of cannabinoids and terpenes
Disadvantages
The effect can be a little less powerful
You need a carb cap, in order to regulate the airflow better so you can inhale the vapor properly
Tip: Electronic dabbing with Puffco Peak
Technology continues to evolve in terms of cannabis use. In the meantime, it is also possible to dabble electronically with a special vaporizer. The Puffco Peak scores very highly with its excellent design that is very easy to use.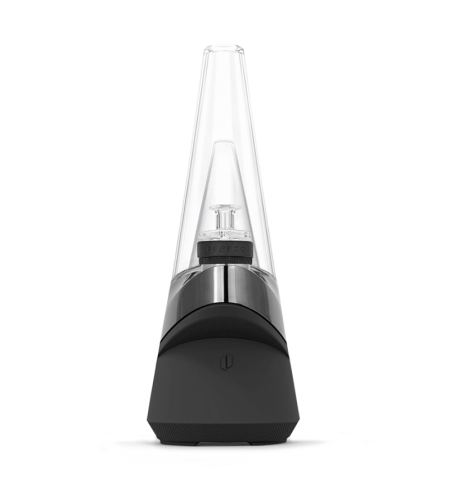 Dangers of dabbing
Nothing is without danger. The more potent a product becomes, the greater the risks. Because dabbing involves such a strong concentration of THC, the chance of a bad trip or unpleasant experience is much greater. Furthermore, there is a chance that you will become dependent and build up a tolerance more quickly. This means you need more and more to get the same effect. You can also suffer from withdrawal symptoms when you stop using cannabis concentrates.
Did you enjoy reading this article and do you like to write yourself? We are always looking for people who share our passion for natural products, who can also translate this into great texts. And we have an interesting reward for this. View all information for writers.
View all blog items
Also interesting
Read these too