In this blog item
In this blog item
In what settings can you take Kratom tea?
How can you consume Kratom?
When should you not take Kratom tea?
Kratom tea step by step
Maeng Da Kratom Tea Trip Report
How to make Kratom Tea + Maeng Da Trip Report
Reading time: 8 minutes
Posted: 20-04-2023
The blog about Kratom I've written recently was about its effects. Now I want to elaborate on different ways to consume this smartdrug, like kratom tea. I also tell you in what settings to use it best. Additionally, I want to share my most recent experience with kratom tea. This is a trip report with 3 gramms Maeng Da Green. Because kratom tea is one of the most popular ways of consuming this natural opioid, this blog also includes a step-by-step guide on how to make kratom tea.
In what settings can you take Kratom tea?
At home: Your couch can be a comfortable and safe setting to use kratom tea, especially if you are new to this drug and prefer to consume it in a more controlled environment. It allows for easy access to things like water, snacks, and comfortable seating, which can help manage any side effects that may occur.

In nature: Many people enjoy taking kratom in natural settings, such as a park or a beach. Being in nature can enhance the overall experience and create a more relaxed and calming atmosphere. Just make sure that you prepare well by bringing enough water and food, and also not taking a dose that is too high (and therefore more sedating!) so that you can always make it home safely.
During physical activities: Kratom tea can be used to enhance physical activity, as it has the potential to increase energy levels and reduce fatigue. Some people enjoy taking it before exercise, hiking, or participating in outdoor activities. Just be sure to stay hydrated and listen to your body. You should only take minimal doses while being physically active, so you experience only stimulating effects.
In a social setting: This legal high can also be enjoyed in a social setting, such as with friends or at a party. It is also considered to be a good alternative to alcohol. However, you should never mix the two! You also have to be mindful of dosage and the potential for interactions with alcohol or other substances. It's also important to take breaks and stay hydrated, as social settings can be physically and mentally demanding.
How can you consume Kratom?

Kratom Tea: Tea made from kratom is a popular way to consume because it is easy to make and can be flavored to mask the plant's bitter taste. Kratom tea can have a milder effect compared to other methods of consumption because the active alkaloids are diluted by the water.

Toss and wash: This is the most popular method of consuming kratom, especially for experienced users. To toss and wash, measure your desired amount of kratom and place it on your tongue. Then, take a large gulp of water or juice and swish it around your mouth before swallowing. This method can have a faster onset of effects compared to kratom tea.
Kratom capsules: Kratom capsules are pre-measured, making it easy to control your dosage. Simply swallow the capsules with water or juice, and wait for the effects to kick in. However, the onset of effects can be slower compared to other methods of consumption.
Kratom extract: Kratom extract is a concentrated form that contains a higher level of alkaloids compared to other forms. You should only take extract in small doses, and the effects can be more intense compared to powder or leaves.
Tinctures: Kratom tinctures are liquid extracts of that are absorbed under the tongue. They can be potent and fast-acting, but they are very difficult to make. This should be the topic of another blog!
When should you not take Kratom tea?
Pregnant and breastfeeding women should avoid kratom as there is limited research on its effects on the developing fetus or baby through breast milk. Obviously, children should also never consume, as the effects on their developing bodies and brains are not fully understood.
If you have a history with addiction, should avoid consuming this opioid due to its potential for addiction and abuse. While not comparable to other drugs of the same class, it can be habit-forming and can lead to dependence, withdrawal, and other health problems.
Additionally, people taking certain medications should consult with a healthcare professional before consuming kratom, as it can interact with prescription and over-the-counter drugs. This also applies to people with any health conditions.
Make sure you always consult your healthcare professional before taking anything!
If you are personally considering whether or not to consume this natural smartdrug, it's important to weigh the potential benefits against the potential risks. If none of the things mentioned above describe you, and if you are interested in trying kratom, you should start with a low dose and monitor how it goes.
Once you have built some experience, you can also try higher doses, but make sure to listen to your body and only take it on a special occasion!
Kratom tea step by step
Choose your strain: The first step in making your kratom tea is selecting the right strain. At Sirius we sell different strains, and each strain has unique effects. Do you prefer Maeng Da, Borneo, or Malay kratom tea? You can find out by browsing our online smartshop!
Measure your dosage: Once you've chosen your strain, measure your desired dosage. The amount you use will depends on your personal tolerance and the effects you're looking for. A typical starting dose is 1-2 grams. Make sure to use a good scale!
Boil water: Bring water to a boil in a pot or kettle. The amount of water you use will depend on how much tea you want to make. Add kratom: Once the water is boiling, add your desired amount of powder or leaves to the pot or kettle. Reduce the heat to a simmer and let it steep for 10-15 minutes.
Strain the kratom tea: After 10-15 minutes, turn off the heat and strain the tea into a mug or pitcher. You can use a strainer to remove any plant matter.
Add flavorings: Because this kratom tea can have a bitter taste, so you may want to add flavorings like honey, lemon, or sugar to make it more palatable. I like to use tea bags, preferably from the Sirius Healthshop!
Enjoy: Once you've added any flavorings, your kratom tea is ready to enjoy. Sip slowly and enjoy your experience!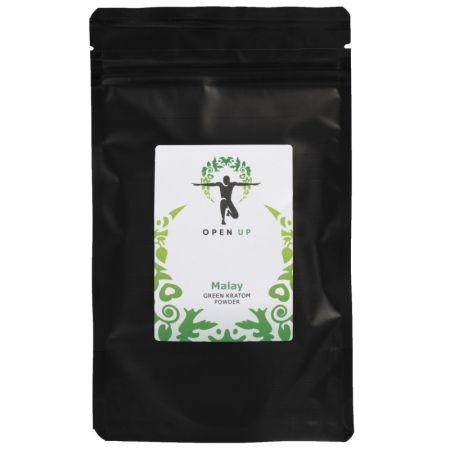 Maeng Da Kratom Tea Trip Report

Now its finally time to share my own experience with kratom tea. It was 3 gramms Maeng Da Green kratom. It was a Friday afternoon, and me and my friends had decided that we would like to have chilled but adventurous evening.
We first took 1.5 grams each, which we made in separate tea cups so everyone could drink kratom tea at their own pace. I added some fresh lemon to my kratom tea, because this helps the active ingredients to be absorbed quicker.
Because I didn't really liked the taste, I let the kratom tea cool down so I could drink it faster.
After around 30 minutes, I started to notice the first effects. I felt I slight buzz in my head, and I became more active and talkative. I was amazed by how much energy I was suddenly feeling, even though I had a long day I at university I was more talkative than usual.
Me and my friends were all DJing (no, we did not have a large party, we were just mixing for fun in a small circle), and the kratom really helped us to get into "the zone". After around 1 – 1.5 hours after our first consumption, we decided to take another dose.
Again, we took 1.5 grams each, but this time I decided to just mix a little bit of cold water, Maeng Da powder and lemon so I could "shot" my dosage as quick as possible since I didn't like the taste. This actually worked quite well, and I would recommend you to try it out yourself if you also struggle with the taste of kratom.
Again, I was feeling very energetic around 30 minutes after the ingestion, but this translated quickly into a more sedated, relaxed vibe.
Suddenly I felt the need to lay down on my couch, and a wave of relaxation came over me. I did not expect that a dose of 3 grams would already have these opioid like effects, but maybe it was because I was already a bit tired.
Still, I had a very wonderful experience that evening, and if you are looking for a fun alternative to getting drunk (again) on the weekend, then you should really try out kratom from the Sirius Smartshop!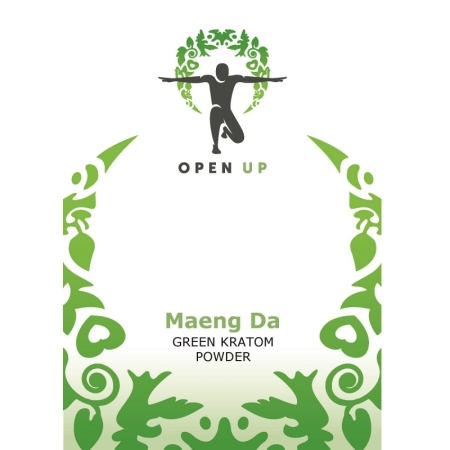 Once again, it's important to note that everything you take can have side effects, and nothing is suitable for everyone.
If you're new to it, start with a small dose and monitor how you feel. As always, consult with a healthcare professional before trying kratom, especially if you have any underlying medical conditions or are taking medication.
If you have any questions, make sure to contact our customer service.
Did you enjoy reading this article and do you like to write yourself? We are always looking for people who share our passion for natural products, who can also translate this into great texts. And we have an interesting reward for this. View all information for writers.
View all blog items
Also interesting
Read these too