In this blog item
In this blog item
What should you take into account?
Tolerance policy in the Netherlands
Choose your strain
Choose your flower pot
Grow tent 60
Grow tent 80
Grow tent 100
Grow tent 120
After the harvest
Find the right grow tent, lights and pots
Reading time: 9 minutes
Posted: 17-03-2021
Are you looking for a grow tent, but not sure which size you should take? And which tent is suitable for which lamp? How many pots? Can't you see the light through all the tents? Then read on.
One purpose of growing cannabis is that you know what you are consuming. The other goal is to grow efficiently and to get the highest possible yield. This way you can fill your pots with big fat delicious buds at the end of the grow. But how many plants can you grow in one square meter? And how many plants fit into a grow box or grow tent? Which lamp do I need for my grow? In this article we discuss the possibilities.
What should you take into account?
As a rule you can say: the more surface area you have to grow, the greater the yield. First consider where you want to grow and how much space you have available. The grow tents come in different sizes, so there is always one that fits perfectly in your growing space. Please note that the larger your surface, the larger the light source and the larger the exhaust system. So you will consume more power! Take this into account.
Here is an example of a 600 watt bulb that burns 12 hours a day for 9 weeks, with an average of 22 cents per kilowatt/hour.

The lamp consumes 600 watts per day x 12 hours = 7200 watts = 7.2kW. For 9 weeks, this comes to 9 x 7 x 7.2 kW = 453.6 kW. Multiply this by cost per kWh 453,6 kW x 0,22ct = €99,72.
In this example the nominal power has been used, in reality it will be slightly higher because starting the lamp costs extra power. A LED lamp with the same light output has a much lower consumption, about 400 watts. In the above calculation example the electricity costs are €66.53.
Growing with LED is more economical per round and after several rounds you will have made up the difference in cost price. Furthermore there are of course power costs for the ventilator and the exhaust. These are much lower costs, but don't neglect them.
Tolerance policy in the Netherlands
In a grow tent of 120 x 120, 25 pots of 11 liters can be placed. Since the tolerance policy on cannabis means that with up to five plants there will be no criminal prosecution, we will use this as an example. In a large grow tent you do not need to put more plants for a higher yield. With a few tips and tricks it is possible to get a decent yield with fewer plants. If you harvest 1 gram of dried cannabis per watt of light you are already doing well. The trick is to use the grow space as optimally as possible by growing as many buds as possible per surface area and preferably at an equal distance from the lamp.
Choose your strain
Take into account what variety or varieties you want to grow. If you have a small 60 x 60 cm tent then don't grow a large sativa in it. There is a chance she will grow much too big. If you are a beginner grower it is best to choose a non-autoflower variety. A plant from regular or feminized seed continues to grow at 16 hours of light or longer. By switching the light in the grow tent on for 12 hours and off for 12 hours you activate the cannabis plant to start flowering. This makes it possible to influence the size of the plant and adapt it to your growing space.
Choose your flower pot
Once you have an approximate idea of how big you want/can grow your plant(s), you need to choose the right pot. The bigger the pot the bigger the plant can grow, because you can't grow big plants in a small pot.
0.5 liter, for seedlings and young plants up to 20cm.
2-3 liters, for plants up to 40cm.
5 liters, for plants up to 80cm.
11 liter, for plants up to 100cm.
18 liters, for plants up to 125cm.
To make the best use of the surface area do not grow in round pots but in square ones. Do you have enough space and can the flower pot be round? Then take a look at the Air-Pot.
Grow tent 60
This tent has a size of 60 x 60 cm. A height of 1.6 meters and a surface area of 0.36 square meters.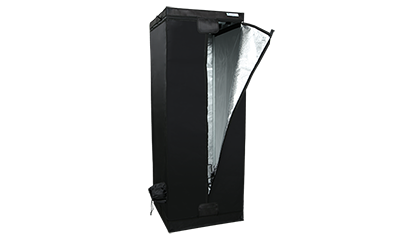 It is a perfect tent that takes up little space. Ideal for growing one plant in an 18 liter pot. Let the little plant grow up nicely with 18 hours of light until about 60 -75% of the desired height. Then switch to the flowering period by reducing the light duration to 12 hours. The plant will also increase in size during the flowering phase, so don't let it get too big. How long the plant will continue to grow in the flowering phase depends on which strain you choose. After a few rounds of growing you will gain experience with this. By removing the lower shoots you can harvest nice buds at the top of the plant. In the growth phase it is also possible to top the plant several times to get 4 to 8 main buds. Another possibility is to take 4 pots of 5 liters. The plants then have less time to grow. The flowering phase can be started when the plant is still small. But do not do this too early because you want to have your grow room nicely filled. If you apply this method in a grow tent 120 you can quadruple your yield.
For lighting, a small grow light is enough. An LED lamp of 100 Watt to 200 Watt or a 250 HPS lamp is already sufficient for this tent.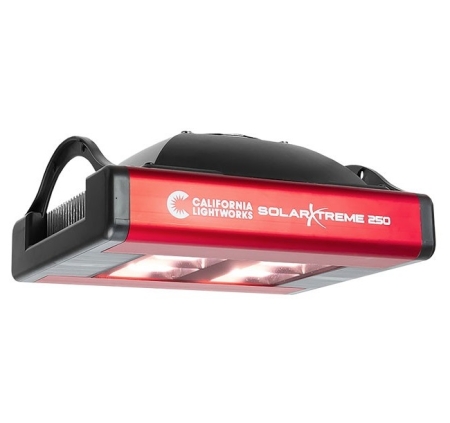 The grow tent 60 is also ideal for pre-growing cannabis plants. Let your plants grow up to the desired height. With the smaller lamp you already save a portion of your electricity costs. Then let the plants flower in a larger grow box with a larger light source.
Grow tent 80
An easy tent for the novice indoor grower, not too big and not too small: 80 x 80 cm.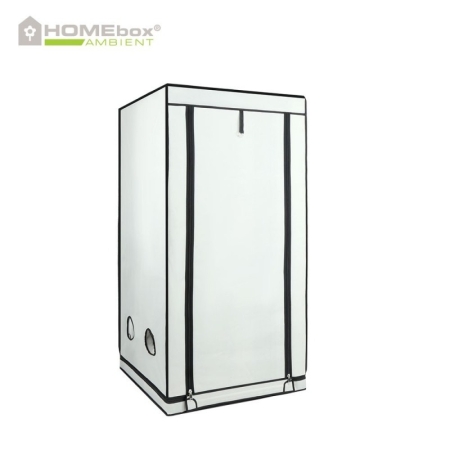 With a height of 1.80 meters you can experiment in this tent and it is easy to place in a bedroom or other small space. In this tent it is best to grow 1 to 4 plants. If you grow one plant in this tent you can train it. With the use of a SROG net you can use every centimeter of the growing surface. With 4 plants you can grow a nice even spread of leaves in this tent. If the plants gain quite a bit of height during their flowering phase then this is no problem for this tent and you don't have to worry about the main buds growing right up to, or even above, the lamp.
The ideal lamp for this tent has a delivered light output of 250 to 400 Watts.


For an HPS lamp you will have to set the suction capacity to maximum to compensate for the heat production. In our growshop you will find LED lamps that have been specially developed for this tent size to replace a 400 watt HPS lamp. The light output corresponds to 400 Watts, while the power consumption will be between 165 - 275 Watts, depending on which type. By dimming the lamp with a dimmer in the first weeks of the grow the power consumption can be reduced even more.
Grow tent 100
With this grow tent you can go your own way. Because of the larger size, 1 x 1 meter, your plants can grow and bloom nicely.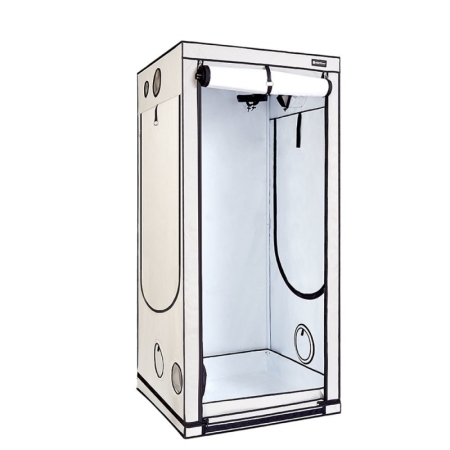 You can also experiment with the number of pots and their content. Yet the size of this tent does not take up too much space. If you use 4 pots of 18 liters you can house 4 large plants in it. By topping the plant and removing the lower shoots the plant will grow wider and form several main buds. This will extend the growth period by a few weeks so that the tent becomes well filled. When this point is reached you can switch to the flowering period. With a little practice you can grow a sea of buds and get the most out of these tents.
Because of the larger size of the growing surface it is advisable to hang a sturdy lamp in here that also illuminates the surface optimally. Plants that stand just outside the light zone do receive light, but the intensity is a lot less. This will cause the buds to swell less during flowering and the harvest will be a lot lower. For this tent take a lamp with a light output of 400 to 600 Watts.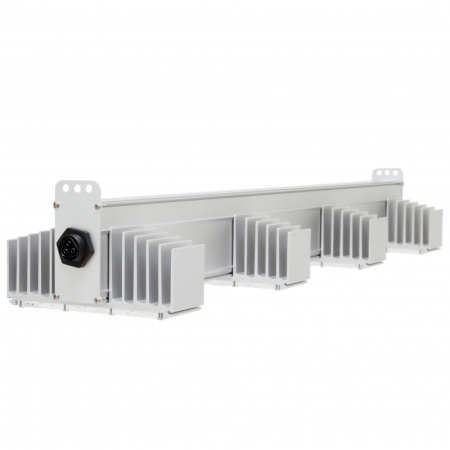 This can be an HPS lamp, but also here the preference goes to an LED lamp. Because of the larger size, you have the option of setting up one or two lamp fixtures. The LED lamps are specially designed for this tent size. By installing two LED lamps in this tent, you get the most out of your grow tent.
Grow tent 120
With a growing surface of almost 1.5 square meters, four or five large cannabis plants in 18-liter pots can easily blossom in this grow tent.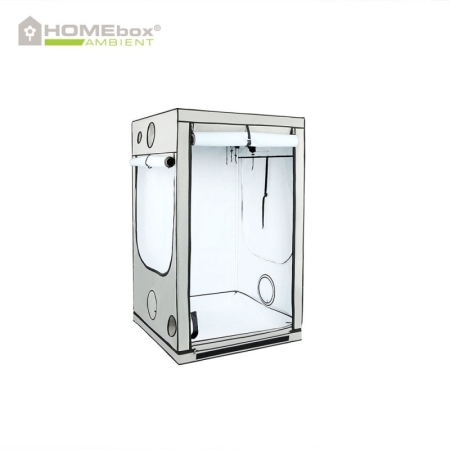 By giving them a longer pregrowth period as described earlier, you can harvest as much as you would with sixteen 11-litre pots. Because of the versatility of these large grow tents anything is possible.
In terms of lighting there are again several possibilities. We recommend lighting these tents with a minimum of 600 Watt light power for the best results. Here too there is the possibility of installing two LED lights.
Together with the suction and ventilation sets you make your tent complete and ready for your first grow. Because with the above mentioned products you are able to grow superior quality cannabis yourself! Considering what you bring to the coffee shop each year it might be worth investing in an indoor garden.
After the harvest
Tents are a perfect drying space after harvest. Even if you're growing outdoor weed! In the grow tent 120 you can dry five large outdoor plants with ease. With a combined meter you keep an eye on the humidity and temperature and you can adjust this if necessary. The extraction system with carbon filter prevents odors from arising while drying your homegrown cannabis.
Happy growing!
Did you enjoy reading this article and do you like to write yourself? We are always looking for people who share our passion for natural products, who can also translate this into great texts. And we have an interesting reward for this. View all information for writers.
View all blog items
Also interesting
Read these too