In this blog item
In this blog item
History of Tobacco
Quit smoking
Wild Dagga
Knaster
Mighty vaporizer
Acti-Tube
Tune-In Pipe
VapCap pen vaporizer
Smoking: My nicotine addiction
Reading time: 6 minutes
Posted: 19-02-2020
Smoking tobacco is increasingly discouraged. Where you used to see just about every respectable figure with a cigarette, pipe or cigar between his lips, the government now works with various measures to eliminate the use from today's streetscape.
For example, there are more and more public places where smoking is forbidden, there must be a nasty picture on every packet related to the harmful effects of use, smoking is no longer allowed to be advertised and the price of tobacco has massively gone up. If you are addicted to tobacco yourself, you can't laugh about it. Freedom is happiness, right?
History of Tobacco
A pack of cigarettes contains a lot more ingredients than just leaves of the tobacco plant. Additions to make your cigarette burn better, substances that are addictive, preservatives and not to forget the rubbish that you also find in cleaning products... Once upon a time it was different. The tobacco plant originally comes from North and Central America. Here it was used by the Indians, who saw it as a sacred plant. Maybe that cigarette is sacred for you too, but in a much less spiritual way than it is for them and for the tobacco industry, on the other hand, it's all about money and there is nothing deeper attached to it.
It is speculated that the indigenous people discovered tobacco because they used the leaves to light a fire and liked the strong smell. They let the leaves dry, made a roll of it and put it on fire. The Indians used this plant to come into contact with gods, as a stimulant and as a medicine. The plant was taken to Europe by the Spanish conquerors. Initially, mainly the church and the king were against its use. It was 'a pagan plant of the devil and had to be banned'. This clearly did not succeed and by the end of the fifties about 60% of the population in the Netherlands (of which 90% men) was smoking.
Quit smoking
Being addicted to tobacco is annoying and dangerous for your health. Your body gets attached to nicotine very quickly (next to heroin it's the substance you get addicted to the quickest!). Also, the 'high' of tobacco smoking takes a very short time, which makes you feel like having the next cigarette, so to speak, while you still have to light the first one. Quitting smoking can be very difficult and starts from the will to quit. Do you really want it? There are helping hands and alternatives. Of course, it's never the same as that nicotine kick, but if you fully understand what a cigarette does to you, your desire for it will go down a lot.
Wild Dagga
But a joint isn't a cigarette, is it? No, but if you roll it with tobacco, you're just as good at providing your body with a supply of nicotine, which vanishes and has to be replenished in no time... Dangerous!
Use Wild Dagga (Leonotis leonurus) instead.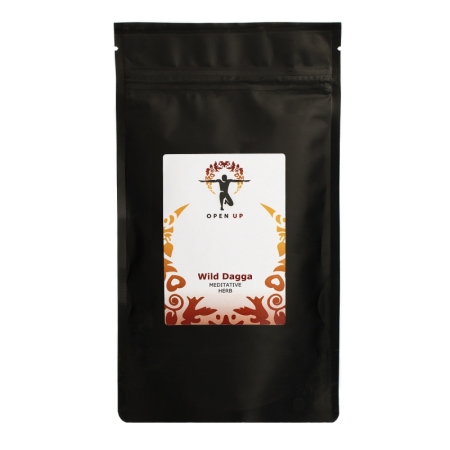 This plant originates from South Africa. Its Latin name Leonotis comes from the Greek word leon (lion) and otis (ear). The beautiful orange flowers are reminiscent of lion ears. Leonurus means 'lion's tail'.
The leaves and flowers have a mild psychoactive effect and are compared to cannabis, but with lighter effects. The name 'Dagga' comes from the word 'dachab' , the name of indigenous tribes in South Africa for weed. The San (Bushmen) and Khoikhoi (Hottentots) smoked Wild Dagga for relaxation. Wild Dagga can easily be combined with cannabis and will slightly influence the effects of the latter plant.
Knaster
With Knaster you still have that old familiar feeling, for example of your package of Pueblo that you took with you everywhere you went. Instead, there are no substances in this product that constantly make you crave for more. Because of this you won't feel the urge to smoke a lot (because smoking in itself is not good for you, also other herbs release harmful substances by burning them as well).
There are different herbal blends available, including Knaster Red (with red clover), Knaster Hemp (with hemp, which has the most neutral taste) and Special Quality (with hops).
If you really want to take good care of your body, invest in a vaporizer. There is (outside edible cannabis), no better way to ingest your (THC-containing) herbs.
Mighty vaporizer
The Mighty vaporizer from Storz & Bickel is without doubt the best investment you can make to make quitting smoking easier.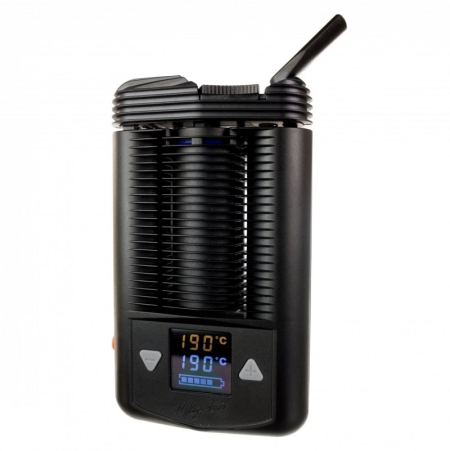 You can still get your dose of THC (or other herbs!) in a very pleasant way. The device has a strong battery that lasts very long and a clear display that shows the temperature and whether it is still sufficiently charged.
Acti-Tube
Cigarette filters have been created to improve the health of smokers. Cigarette butts contain a special type of plastic, cellulose acetate, which falls apart into micro particles but does not decay. You can find them everywhere on the beach, on the street and in the water, it is the most discarded plastic item. Filters also contain other things like arsenic (rat poison), nicotine, pesticides and lead. So it remains to be seen how many harmful substances from the smoke are retained and how much more you inhale thanks to the toxic filter.
Acti-Tube filters use active carbon. Active carbon is a substance with the special property that it absorbs harmful substances. It is used for all kinds of applications, for example to purify polluted water, but also as an air purifier (for example to remove the smell when growing weed indoors!). There are also beauty products where active carbon can be used to clean your teeth from impurities.
As a filter of your cigarette or joint, it helps to slurp up a lot of toxins, so they don't get into your system.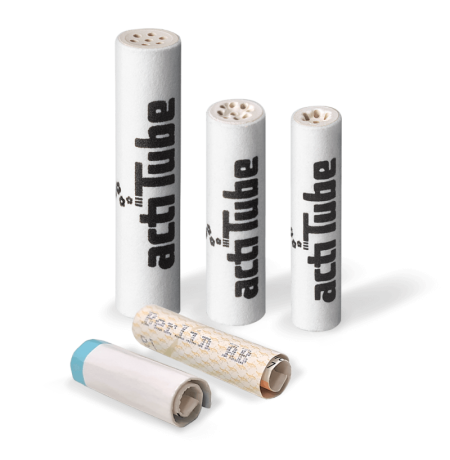 The Acti-Tube filter can be reused several times. Moreover, because of the filtering, the smoke you inhale is softer, tastes better and cleaner.
Tune-In Pipe
Especially developed for the use of Acti-Tube filters are the Tune-In Pipe.

Smoke easily pure with these beautifully crafted instruments made of various high quality woods (olive, briar and pear).
VapCap pen vaporizer
The VapCap is a very ingenious device that combines the best of both worlds: the characteristics of an evaporator, but non-electronic.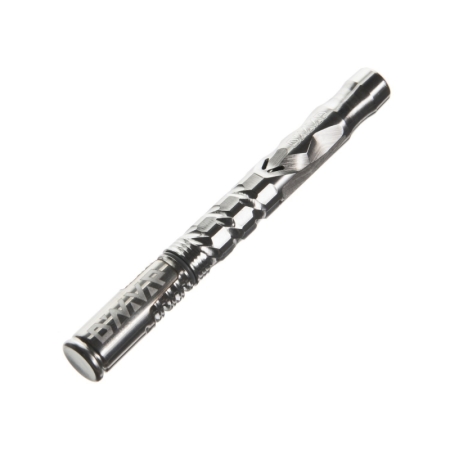 You use a torch lighter and inhale the released vapour. The heat releases the active substances in your herb (including cannabinoids) without combustion. Burning literally causes a large part of your valuable material to go up in smoke. The VapCap is made super smart. It takes a little practice to master, but then it gives you an innovative smoking experience without the harmful combustion substances.
Did you enjoy reading this article and do you like to write yourself? We are always looking for people who share our passion for natural products, who can also translate this into great texts. And we have an interesting reward for this. View all information for writers.
View all blog items
Also interesting
Read these too