In this blog item
In this blog item
Improve the world with your cannabis high
Different degrees of being stoned or high
Amount of cannabinoids, including THC
Prefer stoned or prefer high?
What is your ultimate favorite?
Which cannabis strain suits you best?
Reading time: 7 minutes
Posted: 15-03-2021
Are you also one of those tree-hugging bio weed freaks like me? Or do you not care how organic your cannabis is? Cannabis is increasingly recognized as medicine worldwide and for good reasons. This special plant has a whole range of properties that can be beneficial to users. Of course, these benefits are negated by using poor quality cannabis. Fortunately, more and more cannabis enthusiasts are recognizing that it's sacrilege to defile your body with cannabis full of pesticides, herbicides and other chemical yuck.
At the same time, there is increasing awareness of your (un)healthy lifestyle and what you can do to maximize your quality of life. If you enjoy a joint, you can get many more benefits from it if you use healthy cannabis.
Improve the world with your cannabis high
Well, I can say that on nights when I was hanging out on the couch being high with friends, I improved the world a bit. Really! Maybe not very drastic or like an activist, but by planting little seeds in people's minds, new doors are opened to a brighter future. Cannabis changes your view of the world and allows you to feel much more connected to all that lives. On that level, it is a powerful psychedelic that can forever change your relationship with yourself and the world. If you see cannabis as more than just a way to have fun, it can provide wisdom and insights as a therapeutic tool.
Different degrees of being stoned or high
There are so many different ways you can be stoned or high, from sleepy, dozy, trippy, energetic and philosophical. Just to name a few. They should write an encyclopedia on the different stages cannabis users can be in.
What kind of effect you get from cannabis depends heavily on a number of factors. As I wrote earlier, cannabis is a true psychedelic when it comes to its potential. Just like with any psychedelic, you can experience many different colors and it depends on what kind of set and setting you are in.
The set is seen as the mood you are in, what has happened in your life in the past days and how you feel in your body.
The setting is seen as the environment you are in. Are you alone, with friends or with strangers? Are you in a house or in a tent? Do you feel at home?
These factors will play a big role in how you experience your cannabis high. To touch on the difference between cannabis and, say, alcohol, consider how you felt when you were drunk around strangers, or stoned.
Amount of cannabinoids, including THC
Then, of course, you have the unique profiles of a particular cannabis strain, which play a strong role in the effect you'll experience. Many users are mainly interested in super high THC percentages. Then you get super high! But did you know that other substances in cannabis also provide its psychoactive effect and can make the experience even more enjoyable?
Depending on the profile of the cannabis strain, you may start to feel energetic or sleepy. This has to do with the way our brain reacts to the substances present in cannabis.
Prefer stoned or prefer high?
To express stoned and high in terms, you could say that being stoned produces a more passive, calming and sleepy effect. Being high I would rather describe as having laughs, philosophical conversations and munchies.
Below are a few cannabis strains that are known for their specific effects. Try them out and get an idea of what kind of cannabis lover you are!
Energy with Green Crack Punch
If you're looking for a strain that will keep your head cool during the day, Green Crack Punch is what you need. This strain gives a clear, energetic high that works great for during your daily activities. The citrus aroma is very refreshing and stimulating, allowing you to get high with a fine clarity.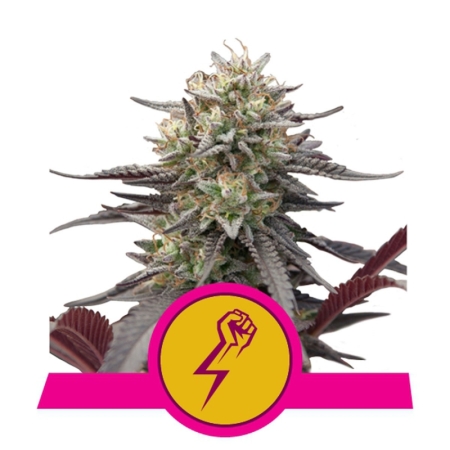 This variety is also suitable for micro-dosing. Combine it with a vaporizer, for example the Pax.
A nice extra for home growers: Green Crack Punch can get buds with a pink to orange glow. Super nice!
Euphoric high with OG Kush
It can be great to be overwhelmed by an intense, uplifting and euphoric high! Wonderful what ideas can sprout from those ingenious little brains that are peculiar to humans. OG Kush is highly recommended if you like to feel intensely creative and have motivation to think and create things.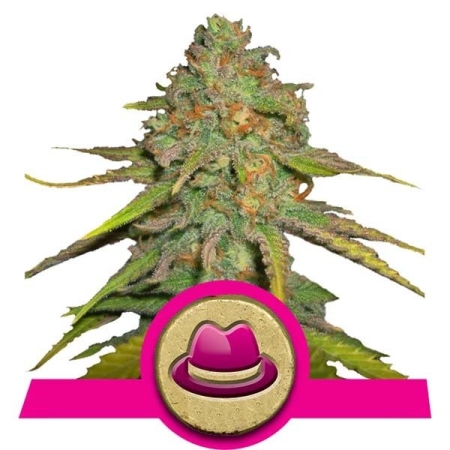 OG Kush is a hybrid strain, native to sunny California. She is the ancestor of many strains we can enjoy today. The taste is typically 'Kush': earthy, grassy and a little skunk. This intense cerebral effect is a real treat among enthusiasts.
Personally I find this strain very suitable to use with friends, because together you get wings and can experience a great creative day full of brush strokes, works of art, sculptures and collages. Be a child together and enjoy!
Analgesic: Purple Punch
If you're looking for a cannabis strain that's going to help you with physical ailments, it's best to go for one that provides a lot of relaxation. With Purple Punch from Barney's Farm you're in the right place.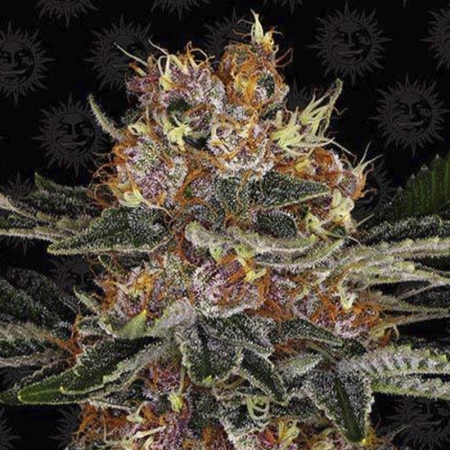 This variety has a high THC percentage and provides a relaxed and pleasant effect. This is also an autoflowering strain and you will have quick results if you grow it yourself. A big plus for people who do not have much time or patience.
An alternative to this autoflower is Purple Dosi Punch, from Grower's Choice, also a strong analgesic effect thanks to its high THC content.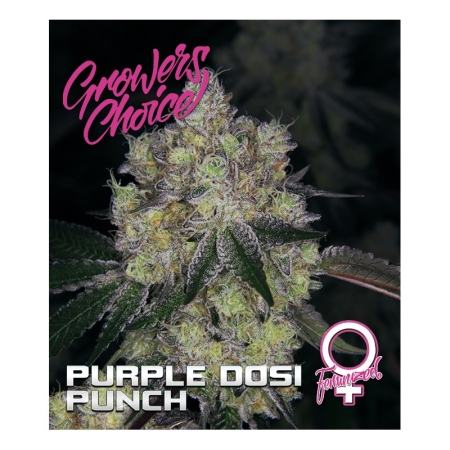 Relaxed sleeping with Bubba Kush
People with sleep problems can greatly benefit from a cannabis strain that helps to slow down the body and mind. It's important to note that your best bet is to look at your underlying problem. Why can't you sleep? Hopefully, there are ways that you can reduce your sleep problems. Cannabis can be one tool.
Bubba Kush from Barney's Farm is recommended for people with insomnia. She is made up of 70% indica and a strong tranquilizer and pain reliever.
For growers, it is interesting to know that Bubba Kush can generate large yields, about 1000 grams per plant, if we talk about outdoor cultivation. Of course, the amount depends greatly on where your plant is placed, how much sun it gets and whether it has healthy nutrition.
Medicinal and mental focus with Jack Herer
Jack Herer should need no introduction. Named after the cannabis activist and author of the book 'The emperor wears no clothes'. This strain was created in the Netherlands in the 90s and falls within the ultimate top 10.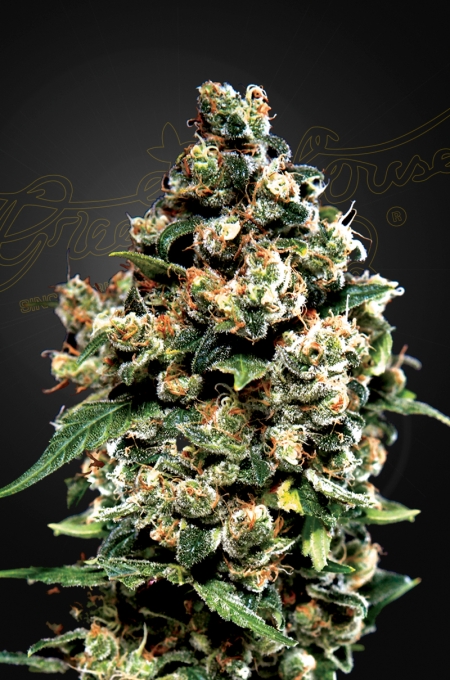 Especially on a medicinal level Jack Herer is one of the best strains to have. Ideal for pain management, relief of symptoms and relaxation. Clearly this strain won innumerable awards! It is a hybrid strain, this means that it consists of approximately equal parts indica and sativa. In terms of effects, many users report a clear high, good focus and relief from symptoms.
What is your ultimate favorite?
Maybe you go to the coffeeshop every week and on autopilot always order the same variety of marijuana because it is cheap, tasty or well-known. To spice up your cannabis experience, you could go for a different strain and expand your knowledge repertoire. And that is very handy, because in doing so you get to know other sides of our green friend and also of yourself!
Order your cannabis seeds (now with special discounts) and start growing your own plants this year. It is many times healthier, more fun, more satisfying, tastier and cheaper than weed from the coffeeshop!
Did you enjoy reading this article and do you like to write yourself? We are always looking for people who share our passion for natural products, who can also translate this into great texts. And we have an interesting reward for this. View all information for writers.
View all blog items
Also interesting
Read these too