In this blog item
In this blog item
What is hotboxing?
How it began
Does it really get you extra high?
How does hotboxing work?
Where can you hotbox?
Is it legal or illegal?
Additional tips for hotboxing for beginners
Is hotboxing dangerous?
Conclusion
Hotboxing guide for beginners
Reading time: 12 minutes
Posted: 30-10-2023
Hotboxing, have you tried it yet? In this blog, I give you a comprehensive guide for hotboxing. You'll get recommendations about different locations and important information, about hotboxing in a car, for example. I dive into the history of hotboxing, and how this method for cannabis consumption works. Discover how you, and your friends, can try out a new method of consuming cannabis that is fun, but can also have some dangers. And does your cannabis high really get more intense from hotboxing?
What is hotboxing?
First of all, hotboxing is an intense way to enjoy cannabis, and certainly not for everyone.
Hotboxing simply means that you smoke cannabis in a small, enclosed space. That way, the vapor or smoke doesn't get a way to escape, so you inhale more active substances. At least, that's the reasoning.
Hotboxing with cannabis has a high status among stoners, especially in the United States, and is considered one of the best ways to experience your high. An added plus: because of the airtight space, the people around you won't smell anything.
One of the most popular ways is hotboxing in a car. But hotboxing in the bathroom is also among the favorites.
Hotboxing with a joint is one of the easiest ways to get high. Hotboxing with a bong is also a popular method. But if you prefer not to smoke, it is also possible to use a vaporizer, instead of a joint, blunt or bong.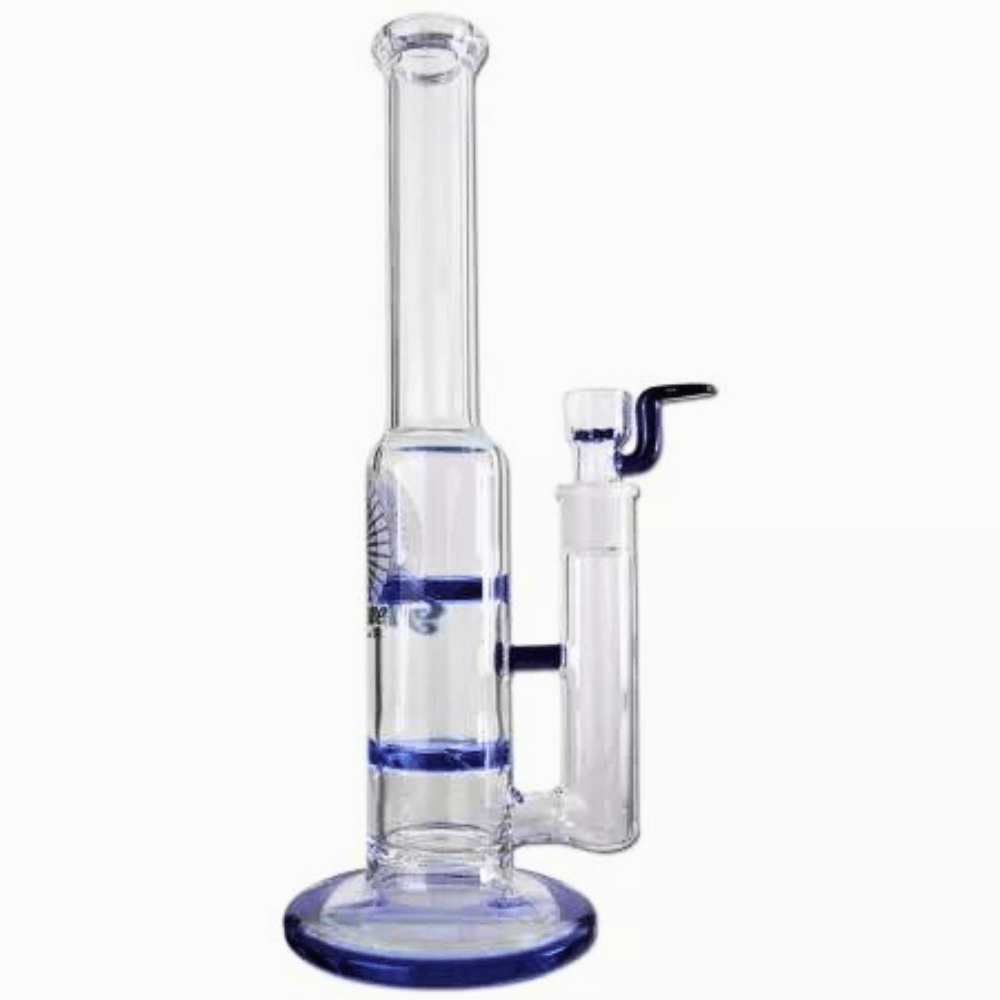 The more smoke or vapor you produce, the better the result of hotboxing. This is why it can be an attractive way for stoners to smoke weed. Not only can it enhance the high, it also looks cool to be smoking in a fogged room.
Whether hotboxing really gets you extra high, you'll find out a little further.
How it began
Cannabis is perhaps the oldest cultivated crop in existence. For many years, people have used this versatile plant.
Cannabis is used for spiritual and religious purposes, as medicine and as a recreational drug.
Smoking cannabis, eating edibles and using cannabis tinctures for medicinal purposes; it is all part of human history.
Over time, humans have discovered different methods in which marijuana can be used. People found out that you can dry and smoke marijuana, strain and mash it into resin, and cook with it.
Subsequently, many more rituals and customs related to cannabis emerged.
Hotboxing is also one such way to use cannabis. How hotboxing originated remains a bit of a guess. The Greek historian Herodotus already wrote about a form of old-fashioned "hotboxing" 2,500 years ago, in his book of history:
The Scythians were a people who practiced hotboxing as a custom in a small tent, made of sticks and felt, a kind of yurt. They threw cannabis on hot stones, releasing vapors that they inhaled. That way, they got "raptured and excited".
Hotboxing is therefore an ancient practice. Let that sink in for a moment.
Does it really get you extra high?
The key question is whether hotboxing really helps you get extra high. For many stoners, hotboxing is a social activity, where you get high with a loved one, or friends. Nice and cozy together and misted by the dense vapor.
And the smoke, that's what it's all about. Does hotboxing get you higher? Researchers tried to empirically answer this question.
In 2015, John Hopkins School Of Medicine investigated whether secondhand cannabis smoking has an effect after all. In other words, does hotboxing give benefits in terms of the high?
Conclusion: yes, it does! According to this study, it is true that secondhand smoking provides an additional effect. Exhaled smoke still contains THC, and other cannabinoids, and remains suspended in the air for some time. This way, the THC is inhaled a second time. So it is true that you get extra stoned when you smoke cannabis in a room without ventilation.
It is also true that the air in an unventilated room contains less oxygen, especially when smoked in it. So the fact that hotboxing causes a slight lack of oxygen and thus a lightheaded feeling, can also contribute to the feeling of being extra stoned.
This is one of the reasons why hotboxing is not something you should do every day. After all, it is not healthy to be in an room without ventilation, especially when there is also a lot of smoke.
How does hotboxing work?
Hotboxing is an ingenious way to enjoy cannabis. It doesn't necessarily require much preparation, or advanced knowledge. In fact, hotboxing is very simple! However, there are different ways you can do it. Below, I tell you what you'll need to get started with hotboxing.
1. Choose your weed variety
Hotboxing can only be done with weed. Which weed you choose doesn't matter that much, but for an intense high you can go for one with lots of THC.
Want to experience a happy and energetic high? Then go for the likes of Lemon Tree from Barney's Farm. This 55% indica hybrid is perfect for hotboxing, especially when you want to do hotboxing with friends. The pungent aroma of skunk, and the fresh scent of lemon make for an intense hotboxing experience. This is thanks to the high values of terpenes.

For many stoners, Amnesia The Real is music to their ears. Most Amnesia Haze cannabis strains are crossed with a white strain, such as White Widow. Can you even speak of a "real" Amnesia Haze? Growers Choice has a great haze with this strain, which provides a strong mental high.

Do you prefer a more relaxed cannabis strain, with a little less THC? Purple Queen Auto from Royal Queen Seeds is the marijuana strain of choice when you want to relax completely. This autoflower is easy to grow yourself and can be harvested quickly.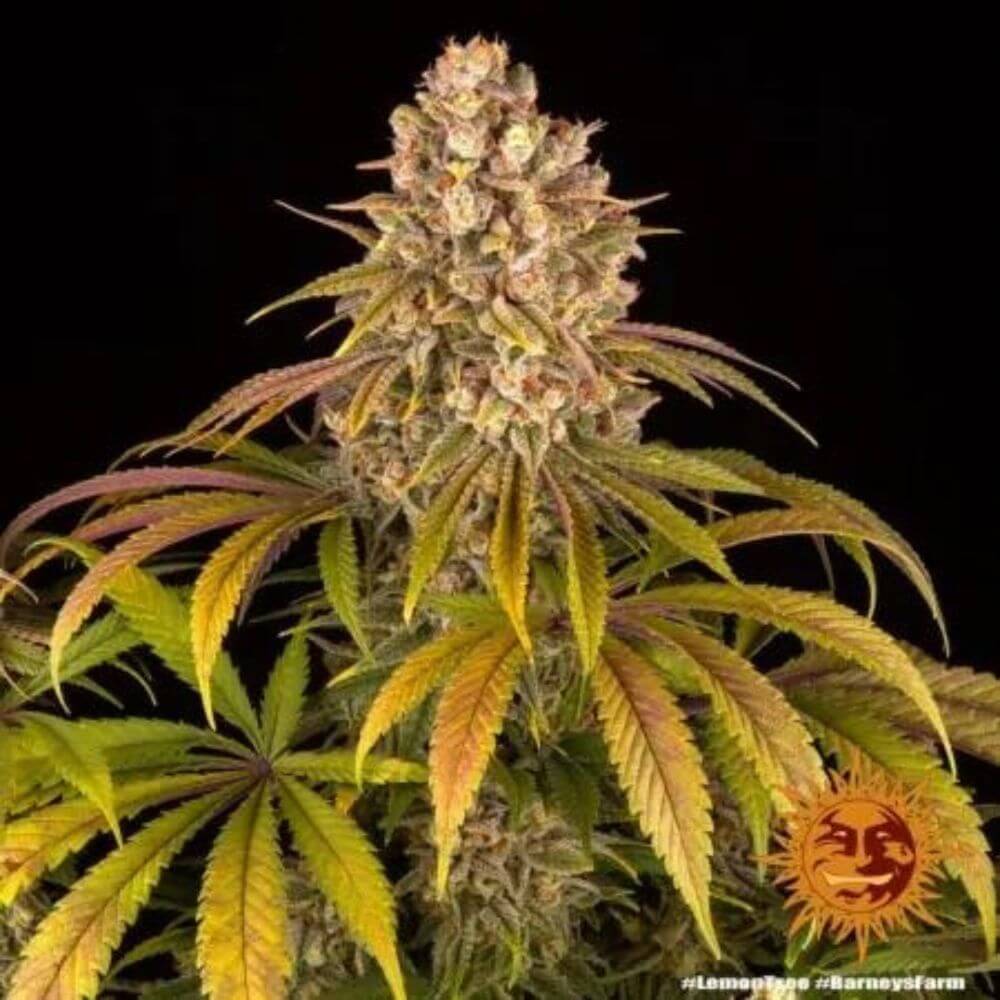 2. Choose your hotboxing supplies in the Headshop
How do you like to get stoned? The hotboxing essentials depend on your preference. To make it yourself easy, it is wise to be fully prepared for your session. So make sure you have all your Headshop supplies on hand.
The most popular ways of hotboxing:
Joint smoking
Choose your rolling papers and tips. Don't forget a lighter. Last but not least: a nice grinder. Nowadays many stoners choose a square grinder instead of a rounder one. Why? Your weed is ground up even faster and it's done with extra ease because of the firm hand feel. Take a look at the Krush Kube 3.0.
Extra tip: Roll your joint(s) before hotboxing. This way you ensure an extra relaxing time.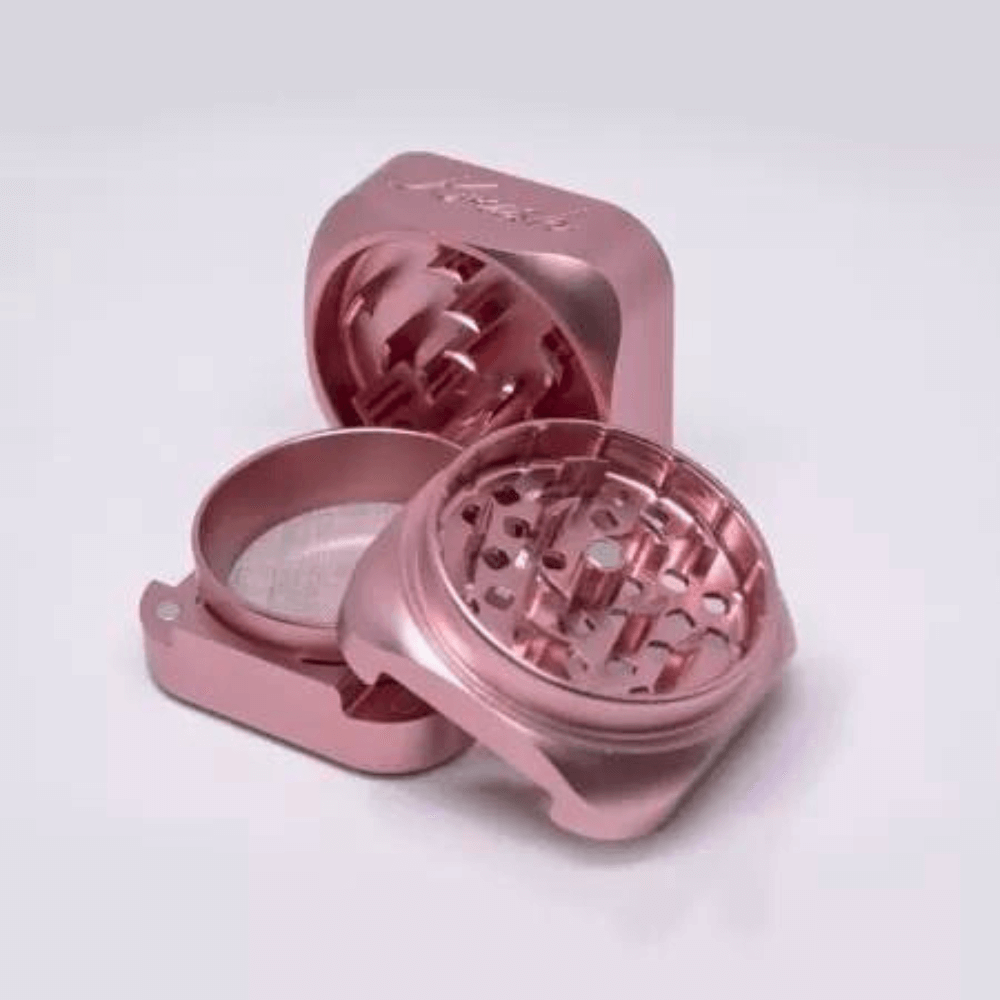 Bong smoking
Similar to smoking a joint, but you will have a wide range of bongs to choose from. A suggestion for a great bong for hotboxing is the Percolator Icebong. This bong from Black Leaf has several features, including spikes for ice cubes for an extra cool smoking experience. Also, this bong has an ash collector, which collects the most harmful substances from your smoke.
3. Choose the best location for hotboxing (the smaller, the better)
Start looking for a suitable location for hotboxing. For the activity, you'll want to be in a small, well-enclosed space. Popular locations for hotboxing are:
car
bathroom
basement
tent
closet
Maybe you have your own ideas for hotboxing?
Extra tip: make sure you can smoke there undisturbed. The bathroom at your grandmother's house might not be such a good idea.
4. Close all cracks and holes
It is important to close all openings through which smoke can escape. You can use tape to eliminate cracks. You can also use a towel to close the gap between cabinet doors, for example.
Where can you hotbox?
Below I tell you what the most popular and best locations for hotboxing are.
Hotboxing in a car
The most popular place, but also immediately one with a warning:
Sirius does not recommend hotboxing in a car, as it might be illegal where you live, and you might get in trouble with the law. If you want to do it anyway, stick to the following rules:
Definitely do not take your car keys with you, when hotboxing in a car. Driving under the influence is not only illegal, but you can also put yourself and others in serious danger.
Only use a car that belongs to you, or for which you have permission. Hotboxing in a car creates a pungent smell that lingers in the car for a long time.
Make sure that hotboxing in a car takes place only when your car is parked in a good spot, where you are safe, and can stay all day or night. Hotboxing in a car can be very stressful if you constantly feel like you're going to get caught. Especially if you find yourself somewhere where smoking weed is illegal.
Hotboxing in a bathroom
A great place to hotbox is in a small room in the house. If you have a small bathroom, this might be a suitable place for hotboxing. Often, a bathroom is already well sealed, so if all the windows and doors are closed and cracks sealed, then this might be the ideal location for your hotboxing session. Towels abound, these are useful for closing the crack at the door. Roll up the towel lengthwise and stuff it into the crack.
Do you want to get extra hot? Then choose the Jamaican hotbox. Turn on the taps from the shower and sink, choose the highest temperature. Allow the hotbox to become very hot 'n steamy.
Hotboxing in a tent
If you are going to take out the tent anyway, you might as well do it when you are camping somewhere. With your friends in the backyard, for example. Hotboxing in a tent is convenient because you immediately have a small space available. Afterwards you can let it air, so that the smell of weed quickly disappears.
Hotboxing in a closet
Besides hotboxing in the bathroom, a closet is another suitable, small space. Hotboxing in a closet is especially suitable for a solo session, as you won't easily get several people crammed in. Unless you have Narnia's closet at your disposal, of course. Choose a closet where you can easily close the cracks. A closet with two doors has an extra opening, so preferably choose one with only one door.
Tape is a good way to hermetically seal the closet. Just make sure you can still push the door open easily, should there be any danger. Fire danger is always present, so be alert to this and take your precautions. Bring a bottle of water, also to stay hydrated.
While you're at it, don't forget to bring a (cozy) flashlight, so you're not in pitch darkness during your hotbox session.
Is it legal or illegal?
For this, you need to know the laws of the country you are in. In the United States, where hotboxing is popular, there are states where you can hotbox legally. There are also states where you can get into serious trouble, and where hotboxing is illegal. The same is true for Europe. So it just depends on where you are, whether hotboxing is illegal or legal.
We do not recommend hotboxing in the car, even if you are parked. Driving while stoned is illegal and dangerous.
Additional tips for hotboxing for beginners
Always have plenty of (healthy) snacks such as fresh fruits and vegetables, nuts, cookies and maybe something salty on hand. In addition, make sure you have eaten well before the session and always have a bottle of water handy.
Whether you go hotboxing with a bong, or with a vaporizer, make sure your smokes are in order. If you're going to do hotboxing with a vaporizer, make sure it's clean, charged and full of your favorite weed, hash or other cannabis concentrate.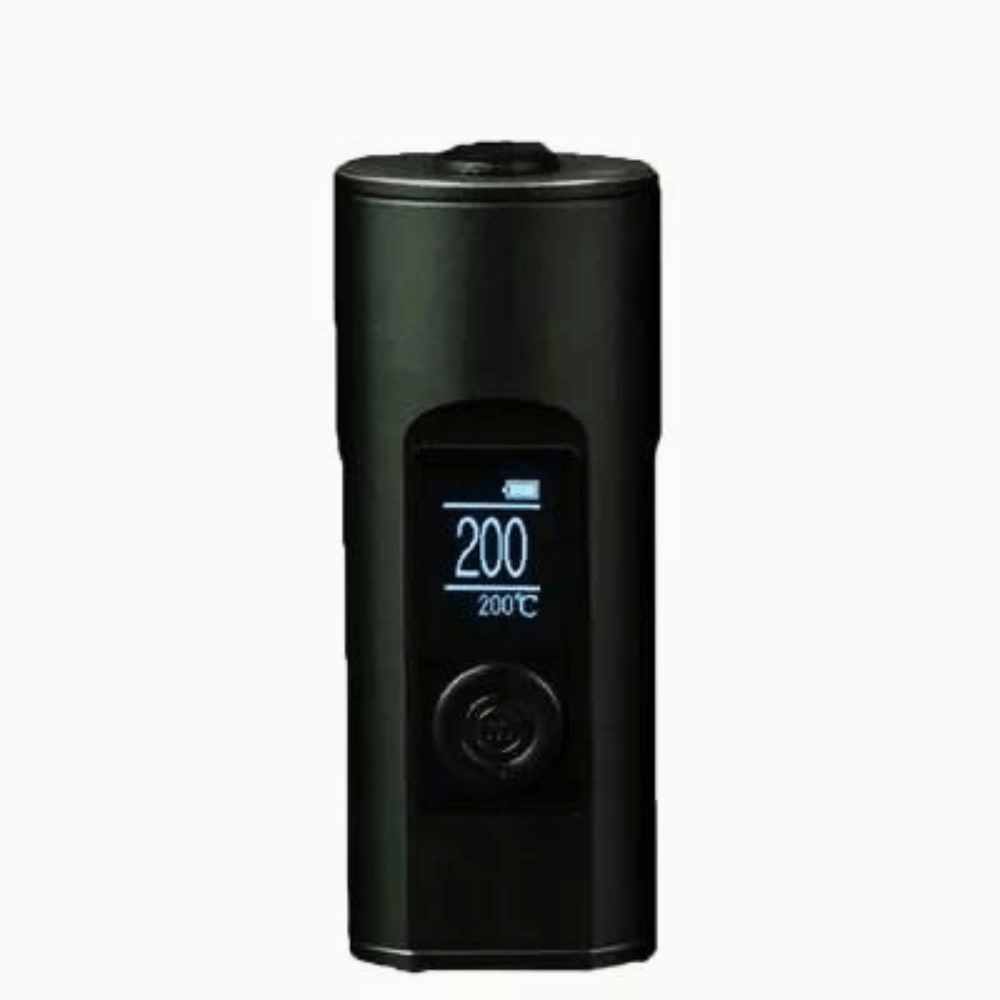 Is hotboxing dangerous?
Because hotboxing causes there to be less oxygen in the space you are in, it is obviously not healthy to do it too often. It is also important that your session doesn't take too long. One hour is really the limit. For your body to function properly, it is important to be able to breathe well.
If you sit in a hotbox for too long, you may feel nauseous and dizzy. Although hotboxing has benefits, it is not healthy to fill your lungs with substances from smoke, such as tar. If you feel you are not getting enough air, stop immediately.
Second, it is important to clearly understand for whom hotboxing is not suitable. For people with heart or respiratory problems, hotboxing is dangerous.
As a final point, always let someone know you are going hotboxing and have someone nearby to keep an eye on you.
Conclusion
Although hotboxing has been around for thousands of years, it is still a popular way stoners like to enjoy cannabis, often with friends. Because a small, unventilated space is quickly filled with smoke, you can feel high faster and more intensely. Hotboxing in a car is one of the most popular ways to enjoy cannabis this way, but actually there are many ways you can do it. Hotboxing is dangerous if you don't follow the rules and laws, or if you don't observe your medical history and physical limitations.
That said, if you have an occasional session and keep all tips in mind, you'll have a great time!
Did you enjoy reading this article and do you like to write yourself? We are always looking for people who share our passion for natural products, who can also translate this into great texts. And we have an interesting reward for this. View all information for writers.
View all blog items
Also interesting
Read these too