During corona lockdown: We are open!
Posted: 01-03-2021 | Written by: Team Sirius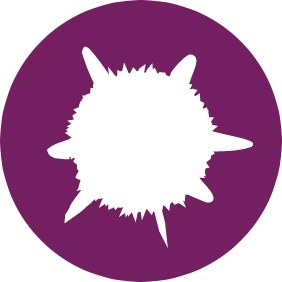 Update: Sirius Click & Collect.
Our customer service receives many questions about our safety measures during the corona lockdown announced in the Netherlands as of December 15. What about our smartshops and webshop? To answer this question: We will continue!
SIRIUS SMARTSHOPS ARE OPEN


for Click & Collect and Shopping By Appointment
In our physical Sirius Smartshops we keep providing the best possible service, also during the corona lockdown. Would you like to order online and collect your products at one of our physical stores? Then go for the option Click & Collect. Order the products that are available in our webshop, and collect them quickly and easily from our physical Sirius Smartshop in Roermond or Maastricht.
And we have good news: Starting Wednesday March 3 2021, we also offer Shopping By Appointment! Ideal if you're not into digital shopping.

How Click & Collect works
All our products can also be picked up in our physical Sirius Smartshops.
Place your order online in our webshop.
In the shopping cart, select the option: 'Pick up at store' and choose Sirius Smartshop Roermond or Sirius Smartshop Maastricht as pickup location.
Pay your Click and Collect order in advance online or choose to pay in the store.
You will receive an order confirmation.
If your product is in stock at the shop you can pick it up immediately.
We do our best to keep our store adequately stocked, but due to the busy times it can happen that products are sold out. Please call the store to check if all the products you have ordered are in stock. If one or more products are out of stock, we can adjust the order over the phone or arrange another pick-up time.
Please do this before you come to us, to avoid disappointment.
We also ask you to take the following into account:
Always wear a mouth mask
Come to our shop alone
Keep 1,5 meter distance from other customers waiting in line
Bring your order confirmation
Follow the instructions of our employees
Stay at home if you have health problems
How Shopping by Appointment works
If you don't like digital shopping and prefer to come to our physical Sirius Smartshop to choose and pay for your favourite products on the spot, you can do that again from Wednesday 3 March!
But: due to the Dutch corona measures, this is only possible by appointment.
Call us at least 4 hours in advance > we will schedule your appointment > only come to our shop at the time we have reserved for you.
Come alone, as we are not allowed to receive more than 2 customers at the same time.
Prepare yourself well, because we can let you shop for a maximum of 10 minutes > tip: before you come to our physical Sirius Smartshop, look for your products in our webshop, and bring your shopping list with you.
Respect all safety rules: wear a mouth mask, keep 1,5 meter distance from other customers, follow the instructions of our staff and stay at home if you have health problems.
Contact our physical Sirius Smartshops
Our store in Roermond can be reached by phone at: +31-475332011 (during business hours).
Our store in Maastricht can be reached by phone at: +31-433510504 (during business hours).
Possible delays in delivery services
Our colleagues will keep preparing webshop shipping orders on the day of payment and hand them over to the delivery service during this period. You will receive all items discreetly and securely at your chosen address, this will not change during this period. However, due to peak times at the delivery services, the delivery of your order may take longer than usual. Keep an eye on the track&trace of the delivery service for the expected delivery time.
Look at the track & trace information before you call our customer service, if your parcel has not yet been delivered at the promised time. Unfortunately, any delays in delivery have everything to do with this hectic and bizarre period in which we all live. We hope for your understanding for this.