In this blog item
In this blog item
Difference between cannabis, hemp and weed
Major supermarkets offer more hemp
New in 2021: hemp meat replacements are food of the future
Health Benefits of Hemp
Hemp Seed Oil
Sustainable clothing
Paper and bioplastic
Building material from hemp
CBD Oil
All about hemp: from protein-rich superfood to sustainable building material
Reading time: 9 minutes
Posted: 17-06-2021
The possibilities of cannabis are endless. Did you know that our green friend is capable of much more than you might think? It's no coincidence that humans have been intimately connected with this plant for thousands of years. From medicine to textile, building material and superfood!
In this blog, I will discuss the various facets of Cannabis sativa L. It also contains some hints of the future: this versatile plant could play a very important role as a protein-rich food. And will everyone soon be using CBD?
Difference between cannabis, hemp and weed
To avoid confusion, different terms are used to distinguish between them. Below are the three most commonly used designations, which are sometimes used interchangeably. However, they are all plants of the genus Cannabis sativa L. Within this genus, however, the differences between plants can be enormous. Some plants can get you stoned or high, while others contain very low concentrations of psychoactive substance.
Cannabis: This is the Latin name for the plant we call hemp in the Netherlands. This name is used for the family of plants where the THC percentage can be very high (medicinal cannabis for example), but also very low (industrial hemp, fiber hemp). Usually the word cannabis refers to plants that contain a high content of the psychoactive substance THC.
Hemp: is widely cultivated because of its wide-ranging potential discussed further in the blog. Hemp is an agricultural crop and is also called industrial hemp. Not only the flowers are used, but also other parts of the plant, such as the fibers and seeds. Hemp contains minimal amounts of THC. High concentrations of CBD can be found in hemp, which is why the plant is also cultivated on a larger scale for CBD products. Because of the minimal amounts of THC, hemp is legal in most countries.
In the news, however, the word hemp is often used in a different way. For example, headlines are often titled as follows: "Illegal hemp farm rolled up". This then refers to the THC-rich marijuana variety.
Weed: Popularly used to refer to cannabis. It usually refers to plants with a high concentration of THC. Terms used include weed smoking. When people talk about weed, they usually refer to the flowers (the buds) of the plant, which contain the highest concentrations of active substances.
In addition to the major difference of psychoactive effects, there are other essential characteristics that distinguish plants from each other. Some examples are:
Difference in dominance of cannabinoids (e.g. THC, CBD, CBG etc...)
Difference in cannabinoids and terpenes
Difference in scent
Different applications
Difference in legality
Difference in price
Major supermarkets offer more hemp
Did you know that several major supermarkets in the United States will offer more hemp products by 2021? This will bring more value to the hemp plant and make better use of its wide-ranging potential. Hemp not only serves excellently as a base for numerous dietary supplements that can have beneficial effects, such as CBD oil, it is also a superfood with high nutritional values.
Of course, hemp contains minimal amounts of THC, making it impossible to get stoned or high! Because of this, these are legal and safe foods.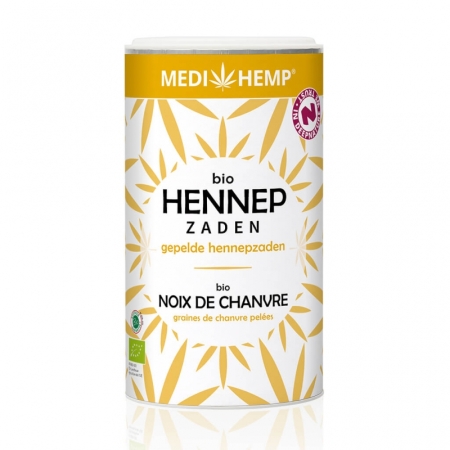 Hemp seeds are very rich in healthy fats and amino acids. It is also a great source of plant protein. This is one of the most important building blocks for our bodies. Per gram, hemp contains more protein than chicken, can be eaten raw and has a naturally delicious nutty flavor.
For many people, the focus is still mainly on meat when it comes to protein. It is still thought that you cannot build strong muscles without eating (a lot of) meat. Yet nothing could be further from the truth! Below is a comparison:
150 grams of cooked chicken breast contains about 27 grams of protein.
3 tablespoons of hemp seeds contain 10 grams of protein. Converted to 150 grams (this is about 10 tablespoons), hemp seed contains 36 grams of protein. This is almost 10 grams more than chicken.
New in 2021: hemp meat replacements are food of the future
We live in a time when food continues to be wasted worldwide. This has a major impact on our quality of life and the earth. A good example is the meat industry. Billions (!) of animals are slaughtered for human consumption every year. These animals live in terrible conditions and at the same time provide enormous amounts of wasted energy in the form of water and food. One hamburger, for example, consumes 2400 liters of water!
More and more companies and industries are looking for alternative ways to conventional meat products. Consider, for example, cultured meat, a laboratory-produced meat derived from cells of an animal, without the need for the animal to be fattened and slaughtered. For now, this is an expensive solution that is still in its infancy.
Hemp meat has also recently made its appearance and it sounds very promising. As an alternative to ordinary meat, this is a protein-rich substitute that is cheap and sustainable. It fits perfectly among the soy, seaweed and lupine bean meat substitutes.
Health Benefits of Hemp
Helps build muscle
Replace your protein shakes by adding a tablespoon of hemp seeds to your breakfast every day. Hemp contains all the essential amino acids, making it a full spectrum building block for your body.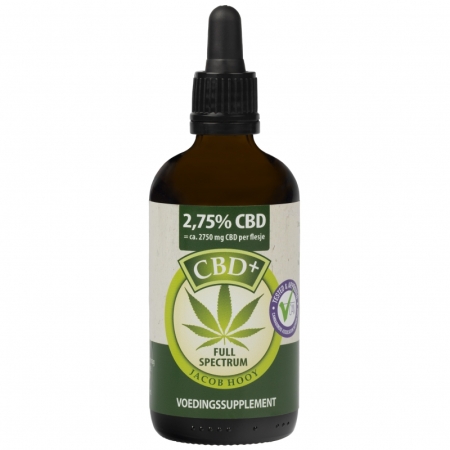 Sleep well with hemp
Hemp seeds contain a lot of magnesium, an element that is important for a good night's sleep. To promote sleep, it is best to take hemp a few hours before bedtime. This can be in the form of a few drops of CBD oil, but also in the form of a delicious hemp tea. Make it a ritual to drink a cup of tea with hemp in the evening and combine this with reading a good book. Getting sleepy is guaranteed!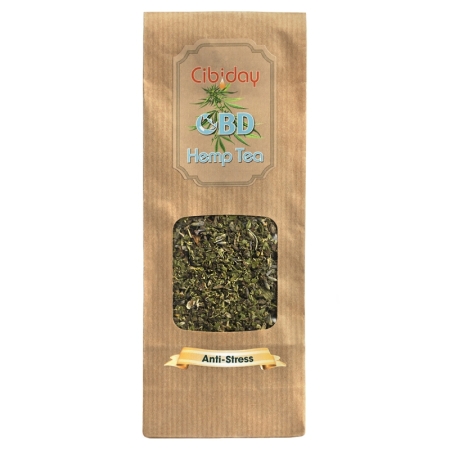 Menstruation and menopause
For the women among us, hemp can provide great support during menstruation. Pain and discomfort can be relieved with the help of CBD, for example. Also, this is a good time to enjoy a cup of Hatcha Latte. A wonderfully soothing treat.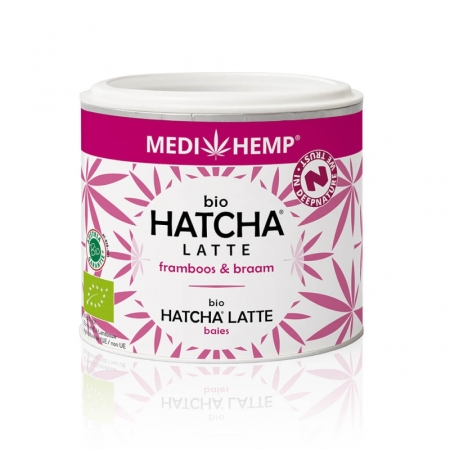 Menopausal women can also ease the transition by using hemp regularly. An easy way to get a daily dose of hemp is to use CBD capsules. These are also convenient to take anywhere and easy to use.
Hemp Seed Oil
Another use of hemp is to obtain oil, which is pressed from the seeds of the plant. This is another big difference with weed: here you don't normally want to get seeds, as this causes the plant to focus entirely on reproduction rather than the production of THC. With hemp, however, the idea is for the plants to produce as many seeds as possible, which can be used as the basis for oil.
Sustainable clothing
From t-shirts to trousers... hemp is made into textiles that can in turn be used for all kinds of soft garments. For this purpose, the fibers of the plant found in the stem are used. Hemp textiles have several advantages: they breathe, regulate heat, absorb moisture well and are naturally anti-bacterial. Therefore, a hemp garment feels very natural and nice to wear.
Hemp is more sustainable than cotton and less harmful to the environment. It also requires much less water for the entire production process. For a long time, hemp was the main source for making textiles. This is used for everything from ropes to ship sails.
Hemp fiber consists of two parts: on the outside of the stalk is the strong bast fiber, on the inside is a more woody portion.
Paper and bioplastic
Did you know that hemp fibers can also be perfectly used to make paper? They contain a high level of cellulose and are therefore the ideal raw material for this purpose. Environmentally friendly plastics can also be made with them. It is now possible to 3D print with plastic made from hemp.
Building material from hemp
An organic house, made from sustainable materials... that is the future! More and more companies, as well as families, are switching to using environmentally conscious materials. Also many young people worldwide want sustainable solutions for a conscious life. One example is living in a house that is as ecological as possible. In this, hemp plays an important role. For example, it can serve as a sustainable insulation material. Unfortunately, many of these solutions are still expensive for many people. Let's all get involved and use our abilities and strengths to the best of our power, in order to create the world we love to live in. With today's choices, we create tomorrow's future.
CBD Oil
Another application of hemp is the extraction of various substances that can have beneficial effects and can be used as natural medicine for numerous conditions. Hemp is therefore a medicine that has been used by humans for thousands of years. Meanwhile, science already knows a lot more about the efficacy of, for example, CBD and other cannabinoids are increasingly in the spotlight. For example, CBD offers many possibilities for patients suffering from epilepsy.
What is your favorite hemp product?
As you can see, there are many ways you can give hemp a special place in your life. The possibilities and benefits of this diverse plant are endless. You could write a book about it! At Sirius you can buy the book Gezond met CBD (written in Dutch), written by Dyveke Kok. She compiled the possible applications of cannabidiol, one of the many beneficial compounds from hemp.
Did you enjoy reading this article and do you like to write yourself? We are always looking for people who share our passion for natural products, who can also translate this into great texts. And we have an interesting reward for this. View all information for writers.
View all blog items
Also interesting
Read these too