In this blog item
In this blog item
Kefir and kombucha fermentation process
Living Nutrition and organic fermented ingredients
Synergistic effect between microorganisms
Medicinal Mushrooms Lion's Mane, Reishi and Cordyceps
Health benefits of medicinal herbs
Living Nutrition health supplements and your lifestyle
Living Nutrition: Fermented ingredients for optimal health
Reading time: 8 minutes
Posted: 17-05-2021
Cordyceps, Lion's Mane, rhodiola, maca, turmeric... all of these exciting ingredients and more are found in the products of Living Nutrition. When I first heard about a brand that has launched several supplements based on a kefir-kombucha fermentation process, I was immediately curious. In this blog, I'll dive into a few different products that can help your body maintain optimal health.
Kefir and kombucha fermentation process
Not only are kefir (water kefir, and milk kefir) and kombucha super healthy for your body, they're also really tasty. Here, not everyone will probably agree. I've come across quite a few kombucha lovers and kombucha haters in the meantime. Both camps are passionate about their opinions. This is because the drink has a very unique flavor, which by the way can vary quite a bit depending on the composition of the culture and the fermentation process. The taste varies and is somewhat in between champagne, apple cider and vinegar. You either love it or you don't. However, everyone agrees that the fermented drink is super good for you.
Kombucha has been drunk for thousands of years. The origins of kombucha are shrouded in mystery. It is known to have originated from China, probably more than 2,000 years ago. From there it spread to Russia and to the rest of the world.
Kefir, this other interesting fermentation drink, also finds its origin in this area near Russia. Among the Russian babushkas, making kefir is still a good custom.
Kombucha can be made yourself, as long as you have a starter. This starter contains the necessary yeasts and bacteria that work together to create the drink. To this starter you add green or black tea and a sweetener, such as cane sugar.
The culture of yeasts and bacteria is called SCOBY, the abbreviation for "Symbiotic Culture Of Bacteria and Yeasts". This culture feeds on the sugar and substances present in the tea, including caffeine. They convert this into various other types of compounds, which can have a beneficial effect on our bodies.
Tip: Make your own Kombucha with this basic recipe!
The bacteria present in kombucha are beneficial bacteria and have a positive impact on our intestinal system. They colonize our intestines and help digest our food and make essential nutrients more available.
Living Nutrition and organic fermented ingredients
The Living Nutrition brand was founded by naturopathic physician Graham Botfield. He is passionate about natural healing methods, using herbalism and medicinal mushrooms, among others. He has over twelve years of experience within product development and therefore came up with the unique concept of bringing supplements on the market with live ingredients, probiotics, fresh roots and a synergistic effect between different microorganisms.
The ingredients used in Living Nutrition's products are all organic. The capsules contain only pure ingredients and no fillers or synthetic additives. They are also suitable for vegans, as the capsules themselves are made of plant cellulose.
Synergistic effect between microorganisms
As mentioned earlier, Living Nutrition uses a traditional fermentation process similar to kombucha and kefir. Per product about 35 different types of microorganisms are used which all have a synergistic effect with each other. The fermentation process creates a very rich mix of living good bacteria. This culture is then freeze-dried through a delicate process, thus preserving everything.
Medicinal Mushrooms Lion's Mane, Reishi and Cordyceps
Living Nutrition has released several product lines, each with a special focus. For example, you have the capsules that are all medicinal mushroom based. Medicinal mushrooms have come back into the spotlight recently, and here in the West are increasingly getting the attention they deserve. In other parts of the world, mainly in Asia, people have known about the great power of medicinal mushrooms for thousands of years. Mushrooms are not part of the plant kingdom nor the animal kingdom. They fall under their own realm and also fall between plants and animals in terms of their way of life. They do not engage in photosynthesis, have a "stomach," enter into a symbiotic relationship with trees and other plants... Scientific studies show that various medicinal mushrooms contain unique beneficial substances that have a powerful effect on the human body. For thousands of years, humans have been harnessing the power of mushrooms. Ingredients from mushrooms can also be found in numerous medicines.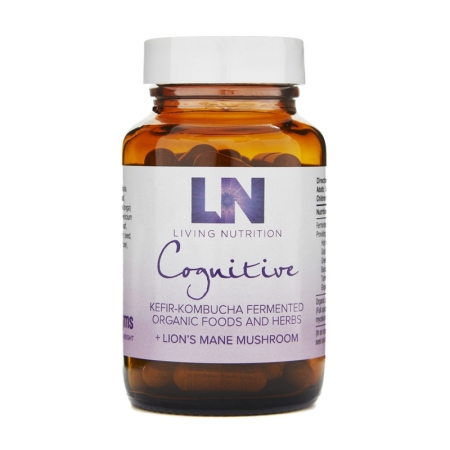 Lion's Mane: This beautiful white mushroom does not look like an average fungus at all. When you see it growing on a tree (usually a beech or oak) it really does remind of a white wig, or the manes of a pale lion. In English, it is also called a bearded hedgehog mushroom. Yes, a bearded hedgehog mushroom is not a bad name either. Lion's Mane is best known for its supportive effects in improving brain function. Lion's Mane is a medicinal mushroom that is widely used in the treatment of people with memory problems and diseases such as Alzheimers.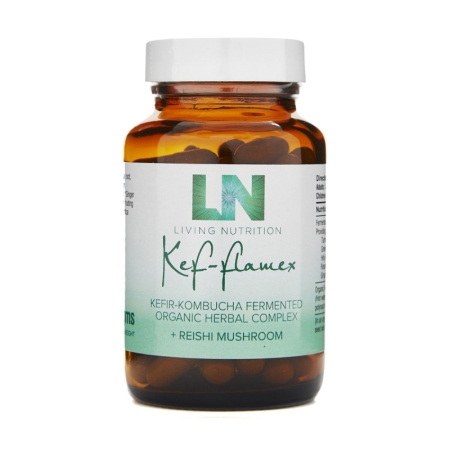 Reishi: The reishi mushroom is considered one of the most powerful medicinal mushrooms available in countries such as Japan and China. It is used for a variety of diseases, including cancer. Within traditional Chinese medicine (TCM), reishi has been used as a medicine for thousands of years. Nowadays, reishi is cultivated on substrates and this produces a controlled result of high quality. Reishi has a positive influence on the immune system and is especially interesting for people who are weakened, whether this is due to old age or illness. A reishi supplement is often combined with medication, in order to provide the body with additional support.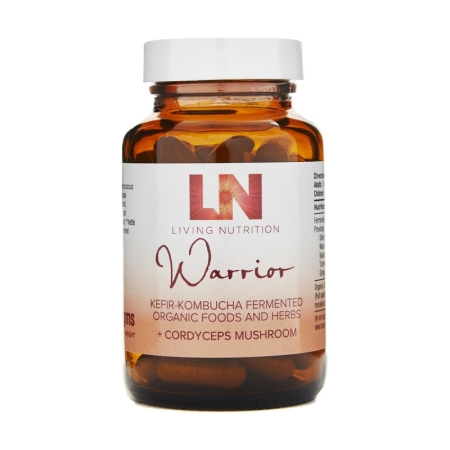 Cordyceps: The "caterpillar fungus," official name is Cordyceps sinensis. This particular mushroom has a very special appearance and also exhibits interesting behavior. For example, it likes to grow at an altitude of 3000 to 5000 meters in the Himalayan Mountains in Tibet and China.
Health benefits of medicinal herbs
Living Nutrition has a whole list of medicinal herbs used in its dietary supplements. Each has its own specific effect. Through the fermentation process, the bioavailability of the nutrients is greatly increased, up to 1000%.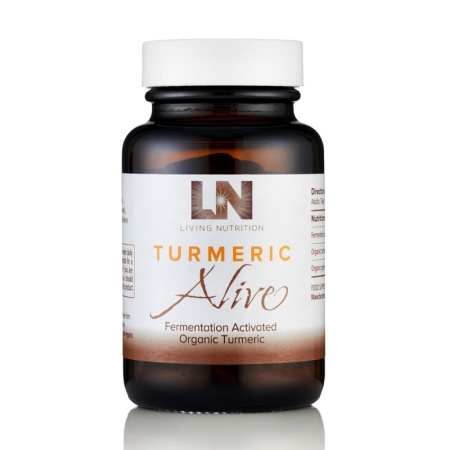 Turmeric Alive Fermented Turmeric: The capsules contain a high content of tetrahydro-curcumin with high bioavailability. This means that the body can absorb the beneficial substances. Turmeric (Curcuma longa) is a root widely used within Indian cuisine and in Ayurveda medicine. It is known for its anti-inflammatory properties. Added to these capsules is ginger, also a root with great healing power and aid in strengthening the immune system.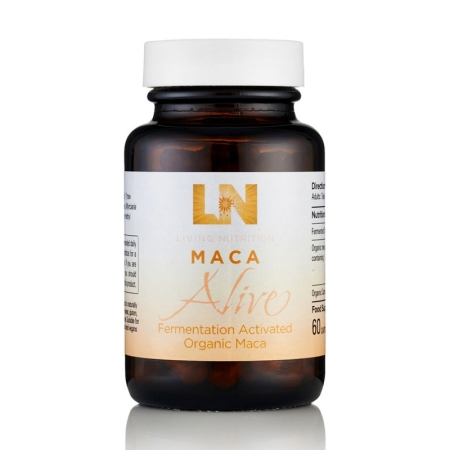 Maca Alive: The maca root is also called Peruvian ginseng and is known for giving energy, balancing hormones and increasing libido. The root grows at high altitudes in the Andes Mountains and is considered an important part of the diet by the indigenous people. Maca contains large amounts of B vitamins, minerals, enzymes and essential amino acids. The fermentation process makes all of these important nutrients even more absorbable by the body. Maca-Alive is great for menopausal women. What is also special about these Living Nutrition capsules is that they have added the three different types of maca: red, black and yellow.
Rhodiola Alive: Rhodiola rosea is a plant with interesting properties for people with stressful lives. The root of this plant contains a lot of useful substances, which can treat fatigue, anxiety and stress. Also depressive symptoms and insomnia can be treated well with rhodiola. Research shows that the effect of the ingredients has an antidepressant effect and can balance neurotransmitters in the brain.
Living Nutrition health supplements and your lifestyle
Of course, there's more to great health than taking a nutritional supplement 1-3 capsules a day. Nutritional supplements are meant to provide your body with additional support. The foundation of good health is your lifestyle.
I am very happy that there seems to be more and more awareness about the importance of self-care. And I'm not talking about a nice deodorant, or an extra thick layer of makeup, but self-care that radiates from within.
Eat healthy and balanced meals. Stick to unprocessed, fresh food, preferably organic. Exercise every day, get outside in the fresh air as much as possible.
Manifest positivity in your life and tap into resources. For some, these may be psychedelics, such as Magic Truffles. Perhaps microdosing is interesting for you and can be used to improve your health, both mental and physical. Furthermore there are yoga and meditation techniques that can be your aid in optimizing your lifestyle. Your imagination is your greatest strength and you can achieve a great deal with it!
The food supplements of Living Nutrition are a good addition to your diet and give your body extra support in having good health.
Did you enjoy reading this article and do you like to write yourself? We are always looking for people who share our passion for natural products, who can also translate this into great texts. And we have an interesting reward for this. View all information for writers.
View all blog items
Also interesting
Read these too