In this blog item
In this blog item
Storing and curing of weed
What happens to the terpenes?
Keep weed dark
Storing cannabis in glass or plastic?
Proper humidity and temperature
Storing cannabis clippings
Storing cannabis for a long time
Storing in the refrigerator
Storing weed on the go
How do you store Buds and other Cannabis Products?
Reading time: 7 minutes
Posted: 01-11-2022
I love tasty cannabis. Nothing joys me more than a perfectly aromatic flower of cannabis. Perhaps this is more important to me than how high I get from it. In order to flavor your cannabis and preserve it, how and where you store it matters. In this blog I will tell you how to preserve, cure and store weed.
Growing cannabis for your own consumption has many advantages. You can choose the cannabis seeds of your favorite strains. If you grow your own organically, you know what you are consuming. Free of pesticides, so you can safely smoke it, eat it or otherwise process it. But consume in a responsible way.
Have a few cannabis plants outside in the garden or grow indoors in a tent with a lamp. Then you always have a supply of delicious weed at your disposal.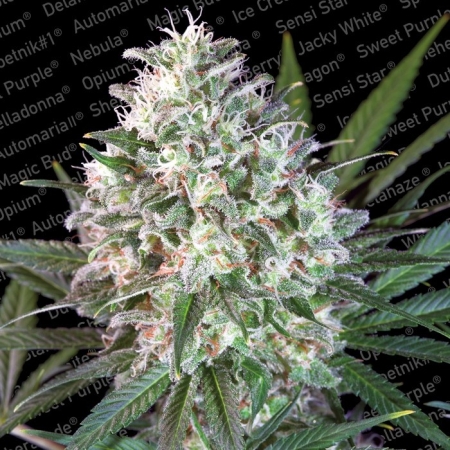 Storing and curing of weed
So whether you harvest indoors or outdoors doesn't matter. When the weed is dry it must be packed for further curing. The weed must be flavored.
Chlorophyll is the substance in the plant that makes it green. When drying, much of this substance will break down, but still needs a while before most of it is gone from the buds. You may have noticed that your cannabis is at its tastiest 2-3 months after harvest. The breakdown of chlorophyll is one reason for this.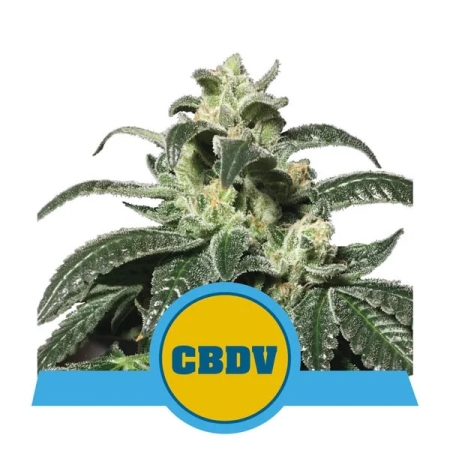 Fresh cannabis is not only strong in the throat, but also strong in the head. Fresh marijuana contains a high concentration of THCA. This substance is converted into THC when heated. THCA will be converted to CBCA and CBDA after a while. After heating, these are converted to CBC and CBD The effect and impact is therefore much more balanced when it has cured for a while.
What happens to the terpenes?
Another cause that your weed tastes better and has a different effect after storing it for a while are the terpenes of the cannabis. The aromatic substances give the smells and taste to the cannabis.
You want to preserve these as much as possible. Tricky, because most terpenes are volatile and will escape from the cannabis over time. Just leave a bud out in the open. You will see that the bud will dry out and no longer smell good. It will eventually even start to smell musty.
By packing your weed airtight, you can prevent this from happening.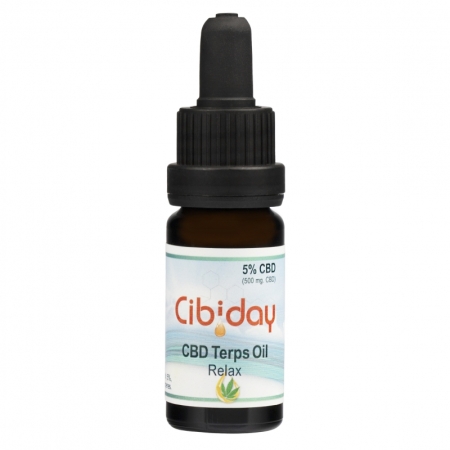 Keep weed dark
Light has a great influence on the active substances in cannabis. In light, THCA will convert to other cannabinoids faster.
The less THCA the weed contains, the less THC remains. Eventually, the weed becomes a lot less potent and the effect will be a lot milder. A Stashbox is ideal for storing small amounts of weed lightly and airtight.
Storing cannabis in glass or plastic?
Before packing cannabis, you will need to pay attention to how moist it is. If your weed is too wet, there is a chance that it will mold.
If the weed is already much too dry when packing, it will adversely affect the taste of the weed. You can moisten weed with a moisture stone or a himudifire. But it is a pity if the damage is already done. Much has already been lost from the cannabis by then.
Keeping cannabis in plastic bags or plastic containers is not recommended. The best way to store your cannabis is in glass jars. For example in weckpots or Mason jars. Glass does not give off odors or other substances to the cannabis and the jars are easier to clean than plastic ones. Over time the resin from the buds will settle in the plastic and is difficult to clean. Eventually it becomes too dirty to use anymore.
A few large empty jars from jam or mayonnaise are perfect to recycle and use for cannabis storage.
Proper humidity and temperature
Once you've properly dried cannabis and packed it into jars, you're going to check and regulate the moisture content in the jars. With a small hygrometer in the pot, you can easily read the humidity in the pot. Between 55% and 62%, you're good.
If the weed is still too wet, leave the pot open for a while. To maintain the right humidity afterwards, it's best to use Integra Boost bags. The ideal temperature for storing weed is around 16 degrees Celcius. The active substances are best preserved this way.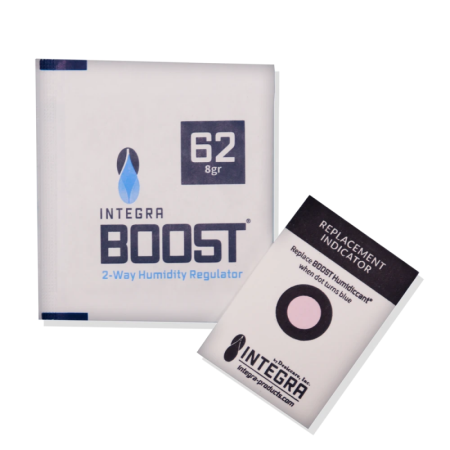 Storing cannabis clippings
When cutting the buds, cut away all excess leaves from the buds. The small sugar leaves, which still have trichomes on them, should not be thrown away. This is why I prefer to speak of trim rather than waste. Because the sugar leaves still contain so many trichomes, i.e. active substances, it is ideal for making extracts, cannabis tea or cannabis butter.
Storing cannabis for a long time
If you want to store cannabis for a long time, put it in the freezer. Just like you do with fruits and vegetables. Just make sure the cannabis is properly dried and packed airtight. If it's packed airtight, it won't release unpleasant odors either.
Storing weed in an ironing bag is therefore a good way. When you cut the bag open to take something out, you can use an iron to seal it again. These bags are widely used for food storage. Grip bags can also be used, but make sure they have a good seal.
Ziplock bags for small quantities are handy. You can also reuse them. Weed vacuum storage is also common. Special vacuum bags and vacuum jars are available for this purpose as well.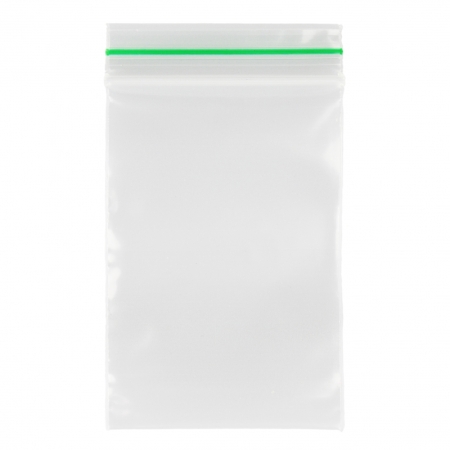 Storing in the refrigerator
Keeping cannabis seeds in the refrigerator is best. In this you can keep them for years and their germination hardly decreases. Do not store cannanbis seeds in the freezer. It can be done, but once thawed you will have to start using them. Because when refrozen, the cannabis seeds lose their germination power and will not germinate much, if at all.
How to store cannabis seeds? Just in their original packaging. As long as no moisture gets to them, it's fine.
Storing hash and concentrates is also best done in the refrigerator. The oils in them are then less liquid and less volatile. Your dry-shift hash, your ice-o-lator hash, your rosin, your BHO or any other concentrate in it stays tasty much longer in a silicone jar.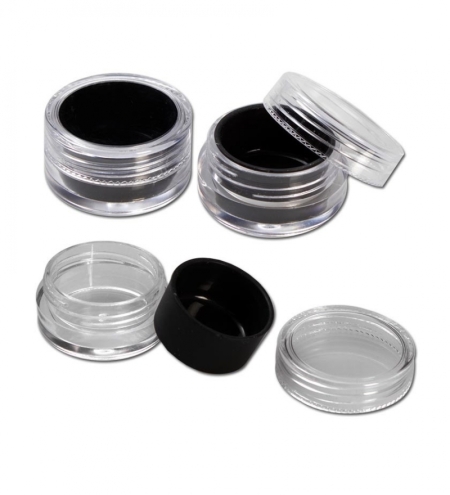 When cold, it's also even easier to incorporate the concentrate into a joint or dab.
Cannabis cuttings can also be stored in the refrigerator. Yes, this too can be done. Once you've cut cuttings from your favorite plant place them in a grip bag. With a plant sprayer, wet the inside a bit so the cuttings stay moist.
This way the cuttings go into 'sleep mode' and you can keep them in the refrigerator for 1 to 2 months. Then they can go into the propagator to take root, so they can grow back into beautiful plants later.
Storing weed on the go
Storing a cannabis joint on the go is quite convenient. It's best to take your joint with you in the Saverette. This keeps your joint from kinking or wrinkling. When you have had enough of your joint for a while, let it fade out and store the rest in the Saverette for later.
Go all out in style with the Gorilla Bag. This way you can take your lighter, your rolling papers and tips and your grinder anywhere discreetly.
Did you enjoy reading this article and do you like to write yourself? We are always looking for people who share our passion for natural products, who can also translate this into great texts. And we have an interesting reward for this. View all information for writers.
View all blog items
Also interesting
Read these too