In this blog item
In this blog item
Outdoor cannabis seeds from Sirius
The right conditions happy germinating cannabis seeds
Germinating cannabis seeds is easy with the products from Sirius
Germinating cannabis seeds in soil
Germinating Cannabis Seeds: different methods
Germinating Cannabis Seeds with a coffee filter
Germinating Cannabis Seeds in kitchen paper
Germinating Cannabis Seeds in water
Germinating cannabis seeds for outdoor cultivation: which method works best?
Reading time: 10 minutes
Posted: 18-03-2022
Spring is already upon us and a new outdoor growing season may begin in a few weeks. At this time it is still a bit early to start germinating cannabis seeds. However, it is time to take a look at the range of seeds available in the Seedshop and come up with a plan for how and what you are going to do with outdoor cannabis growing this summer.
Are you going to grow in soil? If so, will you grow them directly in the earth or will you grow your plants in tubs or pots? Or will you perhaps be growing with coco this summer? All kinds of questions that you can decide for yourself in peace and quiet at this time before the cultivation begins. If you only start wondering how you are going to do it in the month of May and only then start the preparations, you are a little late and will not get the most out of your outdoor grow.
Outdoor cannabis seeds from Sirius
Germinating cannabis seeds for outdoor cultivation is always a great time of year. After all, it signals that summer is on its way. As the saying goes, one swallow in the air does not make a summer. So it is with the germination of cannabis seeds. On a beautiful sunny day in February, I sometimes start itching to germinate a cannabis seed. But around that time it's way too early. In this period it is too cold and it still freezes too often.
If you want to grow weed organically, then now is the right time to prepare the soil mixture. Additions such as compost, bone meal and worm manure mixed through the soil can already begin to create a rich living soil with lots of healthy microorganisms. Under cold conditions, cannabis seeds do not germinate. Also, the number of light hours is too few at this time of year. If the seed already emerges, chances are it will go straight into the flowering phase. The plant will undergo a great deal of stress, which is not conducive to a good start in outdoor cultivation and the further growth phase. So just a little more patience. It will not take long anymore.
Some growers have a grow tent with a lamp. Then it is possible to start germinating earlier. You can imagine that you can grow very large plants this way. Large plants can produce more yield, but are also vulnerable. They are difficult to move and branches will always need to be supported with sticks or a net to protect them from wind and heavy rain.
Another advantage would be that you can make cuttings if you start germinating cannabis seeds early. In this way, you can propagate the cannabis plant. It's a matter of timing, so you can take the cuttings at the end of April and by mid-May you'll have five beautiful rooted clones of your favorite cannabis strain.
The right conditions happy germinating cannabis seeds
Germinating cannabis seeds can be done in several ways. Which way is the best, is the way you have the most success with. The important thing is to create and maintain the right conditions for germination. So it doesn't matter much how you do it. Some methods are not recommended and others with great germination success have the disadvantage that the germinated seeds must be transplanted.
Experienced growers all have their own way. If you are a beginner grower, decide for yourself which germination method you can use to provide the ideal climate for the cannabis seed. Whatever method you choose, work with clean materials and use clean water. Do not add nutrition, that comes later. The seed has enough nutrients of its own for the first two weeks. What I can recommend, however, is to use a root stimulator or a plant enhancer.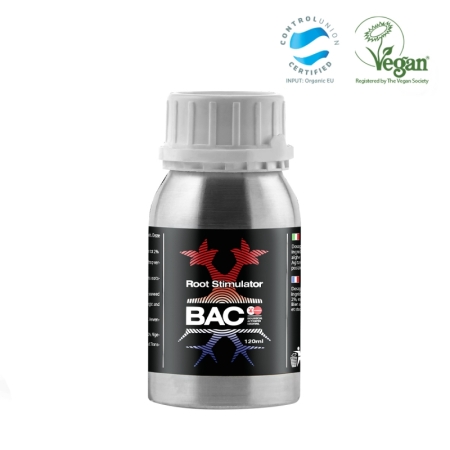 Autoflower seeds germinate the same way as feminized or regular seeds. Weed seeds do not germinate at low temperatures. It is also difficult germinating at high temperatures due to the chance of drying out the growing medium or the sprout itself. Creating the right conditions is the basis of germinating cannabis seeds for indoor as well as outdoor cultivation.
Keep the environment of the seed constantly moist and the temperature between 20℃ - 23℃. In doing so, the cannabis seeds will germinate quickly. It then takes about 48 - 72 hours until the husk bursts open and a small root tip becomes visible. If the seed has a thicker husk, germination can take longer.
If you look closely at a cannabis seed you can see that it has a flat part on one side and a pointed part on the other. This is also the direction that the taproot will grow. So plant the cannabis seed to germinate with the tip downwards. The germ will then not have to turn unnecessarily and will emerge above the ground faster.
Read also: Germination phase
Germinating cannabis seeds is easy with the products from Sirius
There are several products available in the webshop that make it easier to germinate cannabis seeds. With the ready-made germination sets and starter plugs you have the right medium for germination. Put them in a propagator to avoid evaporating too much moisture and provide high humidity.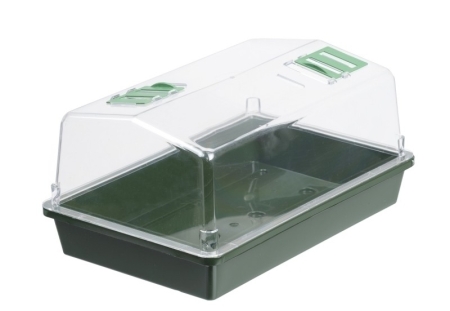 Use a heat mat in colder temperatures. Do not turn the mat on constantly, continuous heat can cause overheating. Better sprinkle a layer of soil or perlite on the bottom of the propagator and wet it with water. Put the pots or plugs on this. That way it never gets too hot. Once the germinated cannabis plants are above ground they need light. If it is still early in the year, it is best to light the plant with a lamp.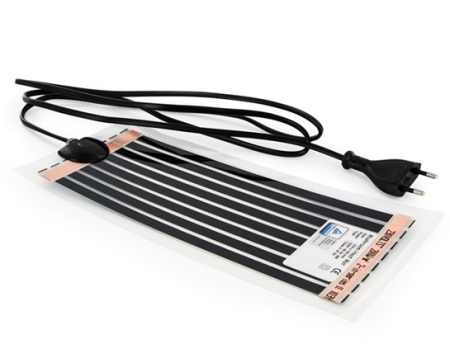 Germinating cannabis seeds in soil
The most natural and obvious way is to let the seed germinate directly in the soil. A normal potting soil will do.
Put an amount of soil in a container or a pot and take out all the large pieces or make them small. Optionally you can add about ⅓ perlite, coconut or sand to make the soil more airy.
Fill the growing pots with soil and water. Drain the excess water at the bottom of the pots and let them stand.
Take the seeds you want to germinate and put them in a glass of water and let them stand dark and warm for a day. This way the husk of the seed becomes nice and soft.
After 24 hours the organic life in the soil has started and the seed can be planted. Make a hole half a centimeter deep and place the cannabis seed with the pointy part down.
Cover the seed with soil and carefully spray a little water over the soil. Do this with a plant sprayer. A jet of water from the tap or watering can will wash away the seed.
Transplanting germinated cannabis seeds is also best done this way if you choose to germinate outside the soil. It takes about 4 to 10 days until the germinated seed emerges above ground. Again, this depends on several factors.
Germinating Cannabis Seeds: different methods
To ensure controlled germination of the seed, many growers do this outside of the soil. It requires extra attention, but is therefore more accurate to track and control. Planting the germinated cannabis seeds is where things can go wrong more often than not. After all, the young sprouts are very fragile.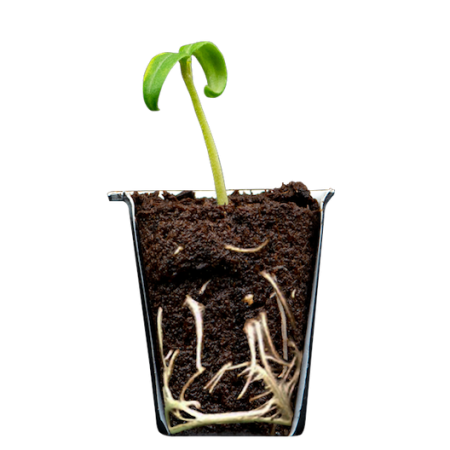 Germinating Cannabis Seeds with a coffee filter
Personally, my favorite way for germinating cannabis seeds outside of the medium is the coffee filter method. There is always a cupboard in the house where room temperature prevails. In my case, that's the meter cupboard. There are heating pipes in there and it's ideal to hang a grip bag in there.
Put a coffee filter on a plate with water. When the filter has filled up with water you shake off the excess water.
Fold the coffee filter open and place the seeds in the filter. Place them so that later the pointed part of the seed is pointing down. In this way you will get a straight root tip growing downwards.
Put the coffee filter in a grip bag. Close the bag and hang it on the inside of the closet door with a piece of tape.
Every 12 hours I flatten the bag for a few minutes so the water at the bottom of the bag is sucked back up by the filter. By holding the bag up to the light I can accurately follow the progress of germination. When the rootlet is about 2 centimeters long, I carefully plant it in a jar with watered soil, as described above. With the root facing downwards, I plant deep enough so that the skin is just below the surface.
Germinating Cannabis Seeds in kitchen paper
What many growers also do is germinate seeds between layers of kitchen paper. You have to watch this very closely because the chance of dehydration is very high. Every 6 to 8 hours you will need to check and moisten.
The use of cotton pads is not recommended because the roots can get stuck in the cotton wool. It is best to put two layers of kitchen paper on a plate and moisten them.
Place the cannabis seeds on top and cover them with two more layers of kitchen paper. Check regularly so it doesn't dry out and keep the whole thing moist with a plant sprayer, but don't make it too wet. It takes about 48 - 72 hours for the seeds to sprout. When the white root tip is visible, repot it to a growing pot.
Germinating Cannabis Seeds in water
Another way of germinating cannabis seeds is in water. Some growers germinate their seeds entirely in water. In this way you keep the seed moist but the risk of damage to the seed is high.
Therefore I do not recommend this method. Leaving the seed in water for 24 hours before planting it in the soil, as described above, actually gives an advantage. I think this is why growers choose to germinate in water.
Since I make my own seeds, it is an extra check for me whether the seed is viable. Good seeds will float for the first time. If you put a cannabis seed in water and it sinks straight to the bottom, you know it's not a good seed. The cannabis seeds available at Sirius are of the highest quality. So you don't have to worry about that.
So you see, there are many roads that lead to Rome. Each germination method has its advantages and disadvantages. Whatever method you choose, make sure you have the right conditions! And remember that you are working with something living of mother nature.
On to a successful and sunny outdoor growing season.
Did you enjoy reading this article and do you like to write yourself? We are always looking for people who share our passion for natural products, who can also translate this into great texts. And we have an interesting reward for this. View all information for writers.
View all blog items
Also interesting
Read these too