In this blog item
In this blog item
Practise what you preach
Slaughtering an animal by yourself
Sirius sells 100% plant-based products
Becoming vegan after a psychedelic trip?
Empathy and connection
Do you need animal products?
Here's how you can learn to cook delicious vegan food
Question for psychonauts: Is veganism the future?
Reading time: 8 minutes
Posted: 07-06-2021
I could contain this blog in one sentence: Yes, veganism is the future. It would not be surprising if modern man, X number of years from now, looks back at 2021 and thinks, "Wow, what barbarians! Slaughtering billions of farmed animals, the greatest source of cruelty and pollution to our planet."
If you really think about it deeply and get the facts, it quickly becomes clear that change must come.
Yet for many, it's not that simple. Because meat - and cheese and eggs - is delicious.
Practise what you preach
Since I started traveling through Europe, I have adapted my eating habits to my surroundings. For years I did not eat meat. This came very naturally and without much effort. I realized when I was nine that it was not okay to eat the left wing of my favorite chicken, which my father had slaughtered with his own hands and which I was very sad about. Since then, I did not eat meat - and fish - and this was never a problem for me. My family went along with it very easily and my mother even joined me.
The funny thing is that I didn't crave it at all either. The longer I lived as a vegetarian, the more I saw that meat, something others could apparently love so much, was not food, but a piece of a corpse.
And then I left for a foreign country, almost a year ago now. Suddenly I was living with other people who did eat meat and thought this was perfectly normal. I can't turn it around: before I knew it, I had adapted.
I pushed aside the child in me who had realized years ago that eating meat doesn't actually feel good.
Currently I find myself in Spain, in Catalonia. A country known for its tapas, snacks with lots of cheese and meat. It's so much in the culture, you don't just get rid of it. All around me I see people's habits, eating what they have been eating for so long and what is so normal.
But that beautifully presented slice of meat has come a terrible way. Let's look at a slice of ham, which comes from one of the millions of pigs that by law can only be raised indoors and industrially. They never see daylight and are fed corn and grains, shipped all the way from South America. Meanwhile, there, on the other side of the ocean, enormous parts of nature are being deforested to make more room for more crops to feed animals that are then killed so that we can eat them.
Some vegan activists call modern animal agriculture a veritable holocaust. Just as the Nazis tortured and killed so many Jews, we are, directly or indirectly, slaughtering billions of beings. Exaggerated? When you consider that the meaning of holocaust actually boils down to, "the mass killing of innocents," it's actually pretty accurate.
Slaughtering an animal by yourself
I have since been to quite a few places where people slaughter their own animals and who have developed a bond with them. Children form close friendships with an animal and when it is slaughtered, it is like killing your best friend. Only with age does the child 'learn' not to be so sensitive about this and may eventually even be able to slaughter a chicken - or goat, or pig - himself.
Could you do it? I have often asked myself this in the meantime. The fact that I can eat meat again but would most likely not be able to kill an animal makes me feel very hypocritical. And if I could, would I be proud?
Sirius sells 100% plant-based products
Even though I am not a vegan myself (yet), I do strongly support products with the Vegan logo. That way you can be sure the ingredients are all plant-based. We still live in a world where animal products are exposed to us in the most absurd forms. Often we have no idea what all is being processed in our food.
Vegan capsules
For example, at Sirius you can buy different types of capsules made from plant cellulose.


Often capsules are made with an animal product, such as gelatin. The packaging clearly states which ingredients have been used.
Becoming vegan after a psychedelic trip?
As countless stories of experience show, a psychedelic experience can have life-changing effects. This can be profound on a personal level. Today, there is renewed interest in research with these entheogenic substances precisely because of their strong therapeutic effects. For example, a dose of psilocybin can change the way we look at certain beliefs, as can be the case with depression, for example. A negative self-image, fears and certain disorders can be broken through with the help of psychedelic substances.
On the internet you can find many stories of people who, after a trip with, for example, Magic Mushrooms, started looking differently at the most basic things, such as food. Starting to question things that you have always considered normal can be a result of a trip.



As one user on Reddit put it, "I can say without a doubt that I am completely changed after the trip. It's hard to put into words, but every mental barrier that society forces on you from the moment you are born . It was as if I had lived my whole life like some kind of robot and the trip gave me the chance to decide for myself for the first time and see through the many illusions of society.
Some time after the trip I watched the documentary Earthlings and from that moment on I decided not to use animal products anymore. I was always a big meat lover and ate a lot of cheese and other dairy products. After the trip I stopped cold turkey with my daily visits to the fast food restaurants and buying greasy pizzas and burgers.
No wonder the government is still generally against the use of psychedelic drugs. They are powerful eye openers and show you what terrible mechanisms are hidden behind what we think is normal."
Empathy and connection
Psychedelic substances including psilocybin, but also DMT, mescaline and LSD, for example, give you an enhanced sense of connection with all that is. This allows you to realize on a deeper level how another is suffering, whether this is a human or an animal. Not for nothing can relationships between people change, because the line of separation can be broken and for a moment you 'are' the other.
Even eating a piece of meat can be experienced in a completely different way, or drinking a glass of milk that is actually meant as breastfeeding for a baby. Furthermore, your bond with your own pet can take on a different twist, as described below.
A wonderful anecdote in Darren's blog, posted some weeks back on the Sirius website, reads as follows: "While on the Mushrooms, I saw images of how I was walking my dog and I noticed I was walking too fast, so his little paws couldn't keep up. I had never realized it! Imagine sitting on your toilet and being dragged off. I started crying, apologized and hugged him. I have a better relationship with my dog now."
Read the full description of his experience with the powerful Mazatapec Magic Mushrooms here. From cultivation process to trip!
Do you need animal products?
No, absolutely not! In fact, they can contribute to a weakened immune system and increased risk of diseases such as cancer. Research shows that a person (and child) can function perfectly well on a plant-based diet. And you won't miss anything, either, provided you eat a varied diet and take a supplemental vitamin B12 supplement, because as a vegan, you can more likely to have a B12 deficiency (although many meat eaters can be just as likely to have various vitamin deficiencies, but that aside).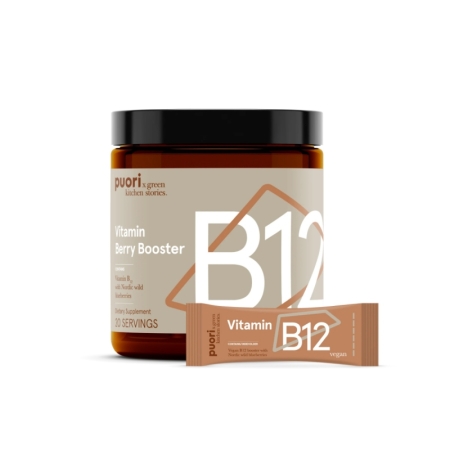 Puori's vitamin B12 supplement is available at Sirius and made specifically for people who follow a plant-based diet. The Puori B12 Berry Booster is made with added wild Norwegian blueberries for extra flavonoids and a great taste. The product is certified by the Vegan Society.
Vitamin B12 is important in maintaining healthy nerves and protecting our blood cells.
Here's how you can learn to cook delicious vegan food
I really enjoy cooking and experimenting with ingredients. Did you know that you can make any dish vegan? On the website vegansociety.com you can find countless delicious and healthy recipes, which will make you realize even more that we don't need meat, dairy or eggs for our cooking and taste buds.
Did you enjoy reading this article and do you like to write yourself? We are always looking for people who share our passion for natural products, who can also translate this into great texts. And we have an interesting reward for this. View all information for writers.
View all blog items
Also interesting
Read these too