In this blog item
In this blog item
What is hash?
Making your own hashish from cannabis buds can be done in many different ways
Your favorite vape to vaporize hash?
Pax 3
Vapcap M by Dynavap
Mighty from Storz & Bickel
Puffco Plus
Storm
Buy the best vaporizer for hashish?
What is the best vaporizer for hash?
Reading time: 8 minutes
Posted: 06-10-2021
Do you want to use hashish in an effective, healthy and cheap way? In a coffeeshop hash is often even more expensive than weed buds. Of course you want to be as economical as possible with this green gold, so why not vaporize it. This is the smartest way for any stoner to get the maximum effect. Whether your favorite vaporizer is suitable, you can read in this blog.
What is hash?
For the newbies and forgetful among us, here's an explanation of the difference between cannabis buds and hashish and an introduction to how hashish is made:
Cannabis, also called buds, are the flowers of the cannabis plant that are often dried and cured for use after harvest. It is the simplest form, as no further processing takes place and the flower is consumed in its entirety.
You can use cannabis, or weed, in many different ways. For example, you can crumble the dried buds with a grinder and process them into a joint, with or without tobacco or a tobacco substitute like Knaster. One way to enjoy cannabis is to use a vaporizer. More and more stoners are choosing to save up and invest in a high-end vape from reputable brands such as PAX Labs and Storz & Bickel.
Also interesting: "Learn how to dab your own cannabis with wax, honey, live resin and more in this step-by-step guide!"
Another popular way to enjoy buds is to incorporate them into edibles. Think space cake, cookies and other cannabis-infused treats that provide a high thanks to the THC present and taken orally. To incorporate cannabis into food, cannabutter or cannabis oil is usually made first. Read in this blog how to make the tastiest cannabis edibles yourself.
Making your own hashish from cannabis buds can be done in many different ways
There are many different varieties of cannabis with specific effects that influence the high. In the Sirius Seedshop you will find seeds of the highest quality with which you can produce your own cannabis buds. It is also possible to make your own hash. Below you can read a summary of how this is done.
Hash is a more refined product because it consists of resin, separated from the rest of the plant material. This is why hash has a stronger effect. It contains a concentration of cannabinoids including THC and terpenes, just to name a few of its contents.
When you crush a cannabis bud in your hand, a sticky substance remains on your fingers. This is the resin and can be collected until you have enough to get high from it. In fact, this is hash obtaining in its simplest form. What remains is a malleable substance. However, there are also clever extraction systems that make it possible to produce on a larger scale, without getting your fingers overworked from manually collecting the resin.
There is also another way to obtain hash, by first drying the buds thoroughly and then passing them through a sieve. The dried resin glands fall off the flower and are collected in this way. Then the concentrated goodness of cannabinoids, flavonoids, terpenes and other interesting contents are compressed into a block of hash.
Also read this blog: "What are flavonoids and how do they work in cannabis?"
Your favorite vape to vaporize hash?
There are several vaporizers on the market that allow you to vaporize both the dried buds and hash. There are some important points to pay attention to when you want to use your vape. As described above, hash consists of the sticky resin extracted from cannabis. Heating resin therefore produces a sticky result and not every dry-herb vaporizer is made for this. So pay attention, not every vaporizer is suitable for using hash!
Below I'll give you an overview of 5 different vaporizers from the best brands in the Sirius assortment, with which you can vaporize herbs, buds and hash. And finally, the winner and loser vaporizer for both buds and hash.
Pax 3
When it comes to design the Pax 3 has won anyway. The refined look and compact shape make it possible to bring this vaporizer out even at a family party and discreetly enjoy a few well-deserved puffs. Not only can you vaporize cannabis buds at different temperatures, it is also possible to vape hash and other concentrates with the Pax 3. The Pax Labs brand does everything to keep its consumers happy and healthy. That is why they have equipped the latest model with a special extra herb chamber that allows you to vaporize sticky hash and concentrate without any problems.
It is important to note, however, that you only get this extra room with the Pax 3 Complete Kit, so not with the single device.
Turn on the instrument and heat it to a high temperature. To vaporize hash, the temperature must be hot. In a next blog I will explain step by step how to prepare your vape to vaporize hash successfully.
Also interesting: "Pax 3 Vaporizer review"
Vapcap M by Dynavap
Did I say the Pax won when it comes to design? Then Dynavap's vapes definitely come in second. Each one is a work of art and feels great in the hand, thanks to the specially developed relief. The interesting thing about the Vapcap is that it is non-electronic. This means that you never have to worry about a dead battery and that it is the most ideal vape to take with you when you go hiking in the mountains for a week, for example. A gas burner with it and you're off.
Although it must be said that it takes some practice in the beginning to learn to work with this device, because it requires a certain technique to produce vapor. Stoners who are able to curb the Vapcap are of a higher order. And those who also vaporize hash are at the top of their game when it comes to coolness and skills.
With the Vapcap M you can also vaporize hash. Once you get the hang of how this device works, it might just become your #1 best hash vape. Be sure to use Vape Wool, or degummed hemp fiber, to protect your herb chamber and make it easier to clean.
Additional advantage of the Dynavap is its pleasant price, at Sirius even more advantageous. You can also go for the stainless steel parts, which are all strong and will last for years if adequately maintained. The Vapcap M 2020 is available in different colors.
Mighty from Storz & Bickel
How could it be otherwise than for me to include the Mighty in this list. It could also have been the Crafty, or the Plenty, or even the Volcano Hybrid. All models from Storz & Bickel are suitable for hashish vaporization. This ingenious brand thinks of everything and knows only too well that the average cannabis user wants to try hash too.
The Mighty looks a bit like a transformer and is not nearly as elegant as the vapes mentioned above. But in terms of robustness, superior components and powerful effect, you won't hear anyone complain.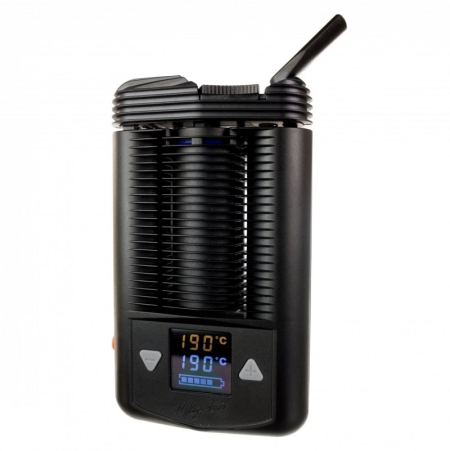 Puffco Plus
Like the Vapcap M, this model is actually called a pen vaporizer, due to its narrow and fine shape. You could easily tuck it behind your ear, or unobtrusively pull it out of your handbag. The Puffco Plus is specifically designed for concentrates. This vape is ideal for users who use cannabis concentrates for medical reasons.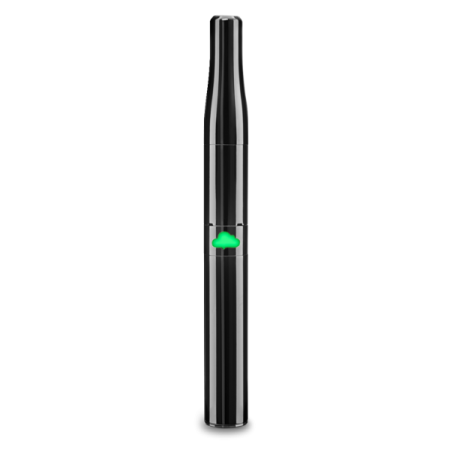 Storm
A vaporizer suitable for the novice vaper, who does not yet want to invest in a top model. The storm is suitable for vaporizing hashish and concentrates, although it is certainly not your best choice. Still, there are plenty of satisfied users of this device, so I can only congratulate them on the switch from joint to vape. I would not choose the storm anytime soon, because the battery life and other parts are not as long as those of the best quality vaporizers mentioned above.
The storm is very easy to use and heats up fairly quickly. The ceramic chamber protects your dried cannabis flowers as well as hashish and concentrates and allows them to spread their active ingredients evenly.
Buy the best vaporizer for hashish?
Is your favorite vaporizer among the above models, or are you at the point that you want to try one of these devices yourself? Then take a look at our Vaporizershop and choose the model that suits you best. Although I'm a huge fan of Storz & Bickel, for best choice hashish vaporizer I still go for the Pax 3, because this model scores the best for me in both design and function.
Blogphoto: Emile Bernard - The Smoking Hasish
Did you enjoy reading this article and do you like to write yourself? We are always looking for people who share our passion for natural products, who can also translate this into great texts. And we have an interesting reward for this. View all information for writers.
View all blog items
Also interesting
Read these too