In this blog item
In this blog item
Maastricht, the oldest city in the Netherlands
Sirius Roermond: Everything cannabis related and more
The history of Sirius
What is harm reduction?
What is a smartshop?
Can you also buy designer drugs like 3MM-C in a smartshop?
What is the difference between a smartshop and a headshop?
What is the difference between a smart shop and a coffee shop?
Can you take products from the smartshop range across the border?
What are the most popular products of a smartshop?
What are spacemiles and how can you save for extra discounts?
Q&A Sirius smartshop Maastricht and Roermond
Reading time: 9 minutes
Posted: 12-10-2021
For over 25 years Sirius has been the place to buy legal magic truffles, mushroom grow kits, cannabis seeds, CBD oil and much more. Do you like to experiment with psychoactive plants, capsules based on herbal extracts or medicinal mushrooms? In the Netherlands you can visit us, but also in other countries of Europe you can order products online. Are you in town? Come and visit our physical store in Maastricht or Roermond!
Maastricht, the oldest city in the Netherlands
In the southern tip of the Netherlands lies the beautiful city next to the Maas river. The beauty of Maastricht is appreciated by the rest of the country and far beyond, which is why its narrow streets are often well filled with tourists. Nature lovers are also drawn to this côté, as you can take beautiful walks through the surrounding nature reserves. Maastricht is also a student city and annually attracts many new young faces starting at the university or college.
In the heart of the city you can find one of our physical smartshops, ideally located near the small picturesque cafes, coffee shops, theater & film. Planning a trip? Then be sure to visit Sirius Maastricht, located at Oude Tweebergenpoort 7-A.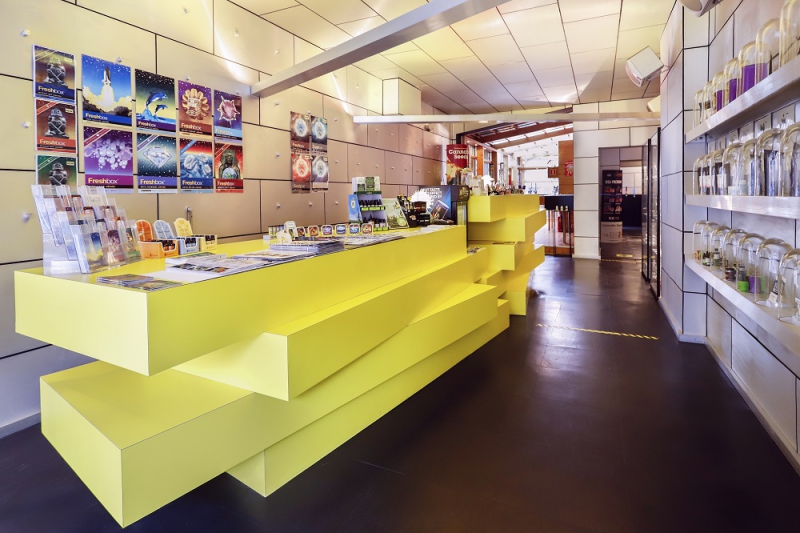 Although people without a Dutch identity are not welcome in Maastricht coffee shops, they are very welcome in our Smartshop. For students there is (just like in our store in Roermond, but also online) a special Student Discount offer.
Our competent staff is available in Dutch, English, German and French. Knowledge about the best vaporizers, tobacco substitutes, organic cannabis cultivation, indoor cannabis and extraction methods is all around you. You can come here with all your questions and see and buy professional equipment to cultivate cannabis yourself, but also for example spore syringes, heat mats and mushroom grow kits to cultivate psilocybin mushrooms.
Sirius Roermond: Everything cannabis related and more
If you're in the area, be sure to visit our second physical smartshop in the city of Roermond. This Limburg town is only half an hour from Maastricht (train). In Roermond, foreigners are also welcome in coffeeshops.
Read this blog: "Blunt, vaping or bong: how do you use cannabis?"
Stop by for the best CBD products, including oil, capsules and CBD cannabis seeds. You will also find staff in our physical store in Roermond with years of knowledge and experience in our field. Whether you come by for painkilling kratom, or just want to take a look at the smartdrug range. Here you will receive tailored advice and assistance in choosing your favorite smartshop product.
Please note: Our current store will be moving soon! At the latest 31 December 2021. The new address is: Hamstraat 15, Roermond. This is near the train station. Until then you can find us at our old address Zwartbroekstraat 35.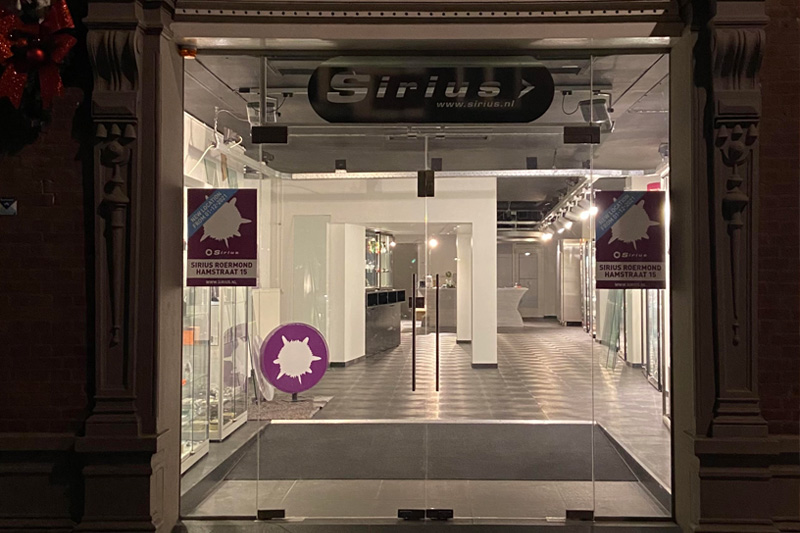 The history of Sirius
Did you know that Sirius is the second oldest smartshop in the Netherlands? It all started in Maastricht, where the first store was opened. This was in the 90s. A different time, where the average passerby in town had never heard of magic mushrooms or cannabis before. So people had a lot to look at (and buy) in this Sirius Smart Gallery. At the time, vinyl records were also sold and there was a lot for the music lover and DJ to enjoy.
Also, at that time the Techno scene was in full swing. Hard drugs began to circulate more and more in the underground and there was not enough information available about these prohibited substances. That is why the concept of the smartshop was born: a smart store where you can buy smart drugs. Based on natural ingredients, which can give you a wonderful experience, without harmful side effects or the risk of a life-threatening outcome. Of course a smart shop is also a place where information is provided about (illegal) drugs. Forewarned is forearmed. A smartshop plays an important role in the concept of harm reduction.
Blog about a popular smartshop product: "Want to learn how to use kratom? Here are 6 recipes for inspiration".
What is harm reduction?
Literally translated: harm reduction. As history shows us, it does not help to continue the war on drugs in a heavy-handed and punitive way. Drug addicts, as well as experimenting youth, benefit most from information and help when needed. Suitable alternatives to illegal drugs are also a source of added value in reducing the harm caused by (synthetic) drugs. There are still many taboos surrounding drug use and a smartshop offers a listening ear and practical products, such as EZ-tests where you can test hard drugs like cocaine and speed for purity.
What is a smartshop?
Even for Dutch people it is not always clear what a smartshop is. You won't usually find similar stores abroad. A smartshop is a physical or online shop where you can buy legal and natural drugs. Based on stimulating or relaxing herbal extracts, aphrodisiacs, everything you need to grow and use cannabis. Furthermore, a smartshop sells psychedelics of course, both for the novice and advanced psychonaut. Magic truffles of different strengths or salvia divinorum in different extracts.
Can you also buy designer drugs like 3MM-C in a smartshop?
Smartshops sometimes get a bad reputation because they sell all kinds of illegal drugs under the counter, or so-called New Psychoactive Substances (NPS), about which little is known. Sirius is very clear in its policy: you can come to us for legal drugs, which are not synthetically manufactured and of which we know what the effects and risks are. Nothing is without danger and if (young) people want to experiment it is best if they are well informed about effects and possible risks. Drugs such as 3-MMC have not been adequately studied, nor have other legal and illegal designer drugs.
What is the difference between a smartshop and a headshop?
A headshop is a physical or online store where you can buy all kinds of products related to psychoactive substances. You cannot normally buy soft drugs there.
You may have come across a headshop in Europe where you could buy all sorts of cannabis-related products such as bongs, rolling papers, lighters and more. Think of t-shirts with an image of Bob Marley, pants made from hemp fiber and other stoner outfits. There is also usually a wide range of ashtrays and souvenirs that have some sort of cannabis-related motif hidden in the design. In short, a headshop is a specialty store where you can find everything you need for psychoactive substances and the best accessories for cannabis.
As is the case with Sirius, a smartshop often includes a headshop category. 'Smartshop' is the umbrella term. A Smartshop also has its own category and this does include psychoactive substances including aphrodisiacs, relaxing and uplifting herbs and extracts and smartdrugs in the form of capsules, shots and powders.
What is the difference between a smart shop and a coffee shop?
Maybe it's not entirely clear to you what exactly you can buy in a coffee shop that you can't get in our industry and vice versa. Well, the first answer is simple: weed. It is not possible for Sirius to sell products that contain THC. If you want to get a (few) grams of weed, go to the coffee shop. The second answer is much more complicated: a smartshop sells a lot of special products that are related to cannabis. Think for example of parts for your vaporizer, tobacco substitutes, all kinds of rolling papers, lighters, torch lighters, stash boxes, bongs and associated parts. In other words, we have everything except the weed itself. You'll have to buy that yourself, or even better, grow it organically!
Also interesting: "Cannabis oil, hashish oil, THC oil or hempseed oil?"
Can you take products from the smartshop range across the border?
Not all products from the Sirius assortment can be legally taken over the border. This is different for each country. Therefore, always check the legal status when crossing the border. Online you can order many products from Sirius, but not everything. In some countries the active substances in magic mushrooms and truffles, psilocybin and psilocin, are prohibited by law. Also Salvia divinorum, for example the extracts of Holy Smoke, are certainly not legal everywhere.
What are the most popular products of a smartshop?
Many customers are attracted to the range of magic truffles. There is a choice of different strengths, suitable for beginners or just experienced trippers. A psychedelic experience can have a deeply healing effect, break mental blocks and strengthen the connection with Mother Nature.
Also of interest: in the Microdosing range you will find everything you need to safely and effectively enjoy the benefits of microdosing with psilocybin.
What are spacemiles and how can you save for extra discounts?
A great aspect of the Sirius universe are the Spacemiles. Bonus points that earn you a full card worth 25 euros! Online customers know that saving for Spacemiles via our webshop is very easy and fast. Can you also earn points in our physical store? Yes, these will be stamped on a Spacemiles card. A full card means a discount on many products in the Sirius range.
Tip: Take a look in the Spacemileshop. Here you will find all the products on which you receive a discount when you use your full card. For every 5 Euros you save one point. At 100 euros you have a full card, this is 25 points and equals a full savings card that you can use.
Will you visit us in one of our physical stores? Then of course you will also get a discount, by means of old-fashioned stamps that are put on a physical discount card. Keep this card with you and be sure to take it with you when you visit us again.
If you would rather have your saved points all in your online customer account, send us an email. We do everything we can to keep our customers happy.
Did you enjoy reading this article and do you like to write yourself? We are always looking for people who share our passion for natural products, who can also translate this into great texts. And we have an interesting reward for this. View all information for writers.
View all blog items
Also interesting
Read these too