In this blog item
In this blog item
Pioneering research on mental health: microdosing as a natural antidepressant
James Fadiman, Paul Stamets: the future of microdosing with magic truffles
Paul Stamets Stacking Formula: hack your brain and get rid of your depression
Fight Alzheimer's and Parkinson's and get your brain fit with Lion's Mane Stack Formula
Combine lion's mane with magic truffles for a fit brain
Possible benefits of lion's mane
Niacin or vitamin B3: the third ingredient from the Paul Stamets Stack Formula
What is a niacin flush and can it hurt when microdosing with psilocybin?
Ordering magic truffles, lion's mane and niacin for microdosing online at Sirius
Have you had any experience with psilocybin, lion's mane and niacin?
Paul Stamets Stack Formula: Microdosing with Magic Truffles has benefits for your health
Reading time: 8 minutes
Posted: 20-06-2022
Microdosing with magic truffles has never been more popular and widely accepted: even renowned universities around the world are participating in scientific research on microdosing with psychedelics. In this blog I tell more about the microdosing formula of mycologist Paul Stamets: how does it work and what exactly does microdosing do?
Pioneering research on mental health: microdosing as a natural antidepressant
Many people feel desperately trapped in a social system where there seems to be no way out. People who suffer from depression, anxiety disorder or are otherwise unbalanced need help. But how do you best get your life back on track?
Today, we live in a time where many conventional methods within the mental health field are being revised. Because of past mistakes, it has become clear that different approaches do not work well or can even backfire on people who suffer from depression, have an anxiety disorder or otherwise experience mental health problems.
Traditional antidepressants and anti-anxiety drugs no longer have the self-evident status they did a few years ago. Too much has changed for that. Many scientists are breaking new ground and looking hopeful at the possibilities of psychedelic substances, including psilocybin, but also LSD and DMT.
Psychedelics are substances with extraordinary powers that have been used by humans as medicine for thousands of years. However, much mystery still surrounds the workings of these entheogenic substances and for a long time science has been unable to conduct research, as there was a ban on scientific research into psychedelic drugs for over 40 years.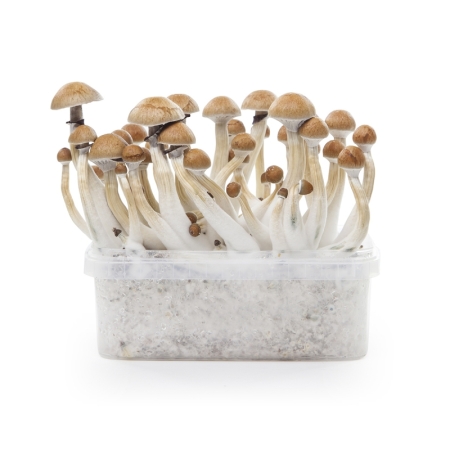 James Fadiman, Paul Stamets: the future of microdosing with magic truffles
James Fadiman is also called the father of microdosing, as he did a lot of pioneering work on microdosing with psychedelics. At this moment there are several studies and trials underway to better map out how microdosing exactly works.
Paul Stamets has also contributed to the future of microdosing with magic truffles. Sirius is proud to be able to make his work available to many customers: The Paul Stamets Stacking Formula. Below I tell you how this formula works and what you need to start microdosing with psilocybin from magic truffles yourself.
Paul Stamets Stacking Formula: hack your brain and get rid of your depression
Anyone who has never heard of Paul Stamets should urgently research his work. The mycologist has several interesting books to his credit, has released an interesting TED Talk and recently collaborated on a wonderful documentary about the wonderful world of fungi.
Fight Alzheimer's and Parkinson's and get your brain fit with Lion's Mane Stack Formula
A key ingredient in the Paul Stamets Stack Formula is the medicinal mushroom Lion's Mane, hericeus erinaceus. Stacking stands for combining a psychedelic substance with other substances in order to achieve a synergistic effect and get the maximum effect from microdosing.
Paul Stamets has chosen to add the mushroom lion's mane to his formula.
Lion's mane is a mushroom native to North America, Europe and Asia. Within the traditional medicine of China and Japan, among others, lion's mane has long been known as a medicine for a variety of uses and is considered a tonic for long life.
Meanwhile, more and more scientific research is available investigating the medicinal properties of lion's mane.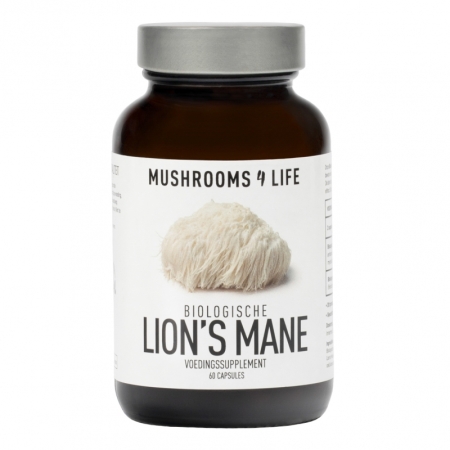 Lion's mane stimulates the brain to make more NGFs (Nerve Growth Factor). NGFs are important for the production, growth and maintenance of neurons. Furthermore, lion's mane stimulates the production of myelin sheaths. This is a protective layer that protects the brain cells. Age and disease cause the brain to deteriorate and damage these myelin sheaths.
Combine lion's mane with magic truffles for a fit brain
Psilocybin, the psychedelic substance from magic truffles and magic mushrooms, works very well together with lion's mane. Both have an improving effect on cognitive functions and give the brain the chance to make new connections. And these new connections or 'pathways' are crucial in letting go of worn-out (thinking) patterns.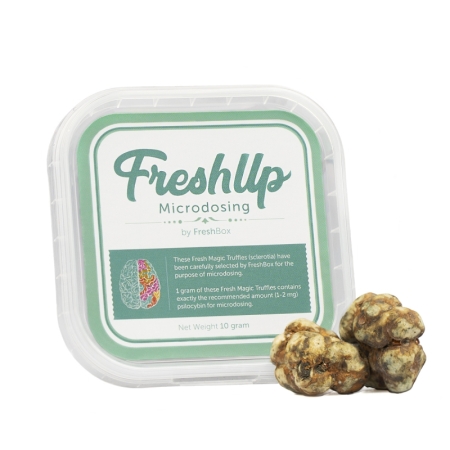 Someone with depression can benefit greatly from the Paul Stamets Stack Formula, helping the body and mind to look at the world in a new light.
In addition, lion's mane is a medicinal mushroom used primarily to repair neurological damage. Forgetfulness, memory loss, headaches but also depressive feelings can come from the deterioration of brain functions.
This can be due to old age, but also trauma can cause neurological damage to occur. According to Paul Stamets, the brain is a very malleable thing, which is enormously resilient. Microdosing with psilocybin in combination with lion's mane can be a way to get your brain healthy.
Possible benefits of lion's mane
Better memory
More alert
More energy
Better mood
Better bowel function
Anti-inflammatory
Niacin or vitamin B3: the third ingredient from the Paul Stamets Stack Formula
The least known ingredient of the Paul Stamts Stack Formula is niacin or vitamin B3. This vitamin is needed by our body, among other things, to send substances through the entire body.
Paul Stamets thought that this vitamin might be a key to facilitate the transfer of a micro dose of psilocybin.
Niacin is an essential vitamin and is produced from the amino acid tryptophan. Niacin by itself has an anti-depressant effect and helps the body convert energy.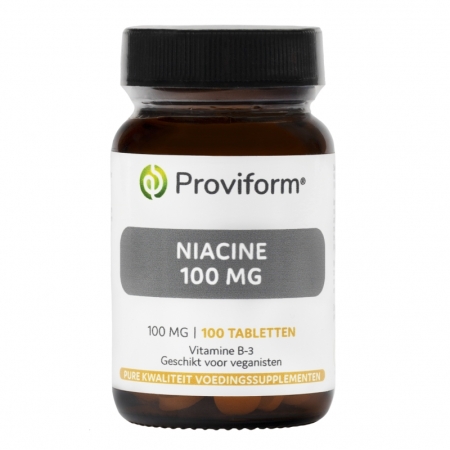 What is a niacin flush and can it hurt when microdosing with psilocybin?
Maybe it has already happened to you: you take a niacin pill and suddenly you get hot and get some red rash. No worries! This is harmless, but it can cause some discomfort. However, it only lasts a few minutes and it is also reported that a tolerance is built up when niacin is used more often.
A niacin flush occurs especially with a larger amount of vitamin B3. With more than 50mg of niacin, this flush can occur.
Hence, I recommend taking only half a niacin pill when your body is reacting to niacin through a niacin flush. Half a pill is enough niacin to combine with microdosing.
Ordering magic truffles, lion's mane and niacin for microdosing online at Sirius
Sirius sells everything you need to start microdosing yourself according to the Paul Stamets Stack formula.
Quickly order everything you need to start microdosing yourself online! In our online smartshop you can order the whole package for only 59,95 euro.
The microdosing Paul Stamets Stack Formula consists of the following components:
FreshUp Microdosing magic truffles (10 grams)
Lion's Mane capsules (60 pieces)
Niacin / Vitamin B3 (100mg)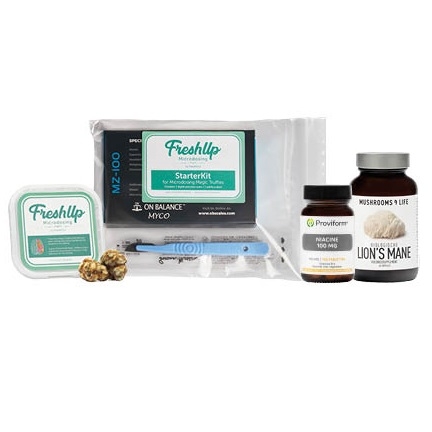 In addition, each package also includes a scale, so you can immediately weigh the right microdose of magic truffles and safely begin your experience with microdosing.
How does microdosing with magic truffles work according to the Paul Stamets method?
Below is an overview of how best to start microdosing yourself with psilocybin, lion's mane and niacin.
Take your microdose according to a certain schedule, keeping a fixed rhythm. The most common rhythm is the method according to James Fadiman, where 1 day of microdosing is alternated with two days of no microdosing.
Weigh your microdose of magic truffles in the morning of day 1. A standard microdose is 1 gram of fresh truffles. However, it is wise to start with 0.5 grams the first time you microdose. It may be that your sweet spot is between 0.5 and 2 grams of magic truffles.
In addition to your microdose of truffles, take two capsules of lion's mane. Lion's mane can be taken every day, even on days you don't take the microdose.
Take half a niacin capsule. This is enough niacin to make the psilocybin more absorbable. Niacin is taken on days that you microdose.
Have you had any experience with psilocybin, lion's mane and niacin?
We are very curious to know what your findings are with the Paul Stamets Microdosing formula. If you have any questions or comments, please do not hesitate to contact us.
For personal assistance you can also visit one of our physical smartshops. There we are also happy to help you so that you can start microdosing safely and with a good feeling.
It is super satisfying to hear how people with depression, anxiety problems, memory problems and pain benefit from microdosing according to the Paul Stamets method.
I wish you a wonderful and educational microdosing moment!
Did you enjoy reading this article and do you like to write yourself? We are always looking for people who share our passion for natural products, who can also translate this into great texts. And we have an interesting reward for this. View all information for writers.
View all blog items
Also interesting
Read these too