In this blog item
In this blog item
Party safely with corona measures
No parties but connections
The Netherlands and Belgium relaxe corona measures
Using drugs? Be wise with these tips
Do your research
Test your drugs
Don't mix your drugs
First aid for drug hangovers
Products that contribute to a quick recovery from an MDMA hangover
Stoned or tripping at the festival
Find an alternative to alcohol in the Sirius assortment
Interesting alternatives to alcohol at a party or festival
Different Sirius products for everyone
Are you going to your favorite party this year? Get your Sirius essentials now.
Reading time: 8 minutes
Posted: 23-09-2021
How have you experienced the past lock-downs? Did you turn into a hermit, hidden from the rest of the outside world? Or did you attend various online events, such as yoga sessions and drawing therapy? Soon the corona regulations in the Netherlands will be relaxed even more and parties and festivals will again be allowed under certain corona measures. In this blog you can read how to enjoy this as safely as possible with, among other things, EZ Test kits to test your drugs for purity but also ways to minimize the hangover.
Party safely with corona measures
The measures that different countries impose on their citizens change all the time. Right now a new school year has started, a time of new hobbies, parties and events. It is also a time when there is normally a lot of celebration and various festivals, events and gatherings take place in the open air. Will this nostalgic past ever return?
No parties but connections
Still strange how quickly you can get used to a new world. We humans are adaptive by nature and can be flexible against many circumstances. But above all we are social beings and let that be one of the most difficult things about this whole corona crisis: it is made even harder for us to connect with others. In this way, we alienate ourselves from each other and can even become afraid of the other person.
It is good to notice that this crisis also exposes all kinds of pain points in society and that we can look with a critical eye at what is really important to us. For me personally, that social aspect is very important and this difficult period has made that clear in a surprising way.
This was a period of very few parties and events. A blessing for those who suffer from FOMO (fear of missing out). On the other hand, there was much more room for other meaningful encounters. Like eyes that smile at you while you are waiting in line at the bakery. Or nodding to the gentleman with the dog and silently wishing him all the best.
Chances are, your hands were itching to pull that mouth mask off your face and dance wildly in the street. An obscure little festival with all kinds of awesome underground bands and DJs that will keep you dancing for hours on end to tasty Italo, or spacey trip music. Or a gigantic festival with the heaviest line-up of artists you would never dream of seeing in real life! What are you looking forward to the most this year?
The Netherlands and Belgium relaxe corona measures
Hurray! Time to celebrate life, but safely! In Belgium it is again permitted to participate in large-scale events, under certain conditions. For certain festivals, for example, it may be mandatory for visitors to have a corona admission ticket. This proves that you have either been vaccinated or recently had a test with a negative result.
There are also festivals without a corona entrance ticket allowed, but only when the 1.5 measure can be applied.
Whatever you think of the whole corona-fair, it is very important to stick to the measures in order to avoid infections and extra problems as much as possible.
Using drugs? Be wise with these tips
To maximize our experiences, there are, of course, mind-altering drugs, psychoactive substances and other ways to help intensify the music experience and increase overall mood and energy levels. Although festivals are often strictly controlled for illegal drugs, it will not surprise anyone when a large proportion of visitors are under the influence of one or the other. Always have your drugs tested for purity! This prevents the unpleasant situations that regularly occur, where users have a completely different experience than expected, because the purchased drug was contaminated, mixed with other substances or contains a much lower or higher dosage than expected.
Do your research
On the Internet you can find all the information you need to become an expert on drugs. The more you know and the better you are informed about possible effects, dangers and risks, the better you can give your and your friends the best time. In the Encyclopedia of Sirius you will find additional information on numerous psychoactive substances, either directly from nature or synthetically manufactured in a laboratory.
Test your drugs
Going to a festival or party and going to use drugs? Prepare yourself by arranging your drugs in advance and test them first with EZ Test kits. This will give you a better idea of the reliability of the drug.
Cocaine and crack: with the EZ Test Cocaine you test whether your product contains cocaine. For only 3.25 you test your drugs using a color chart and test sample. Blue color means there is contact with cocaine.
Cocaine and crack purity: With the EZ Test Cocaine Purity you can determine the amount of cocaine in a sample. This gives you a quick idea of the purity of the cocaine.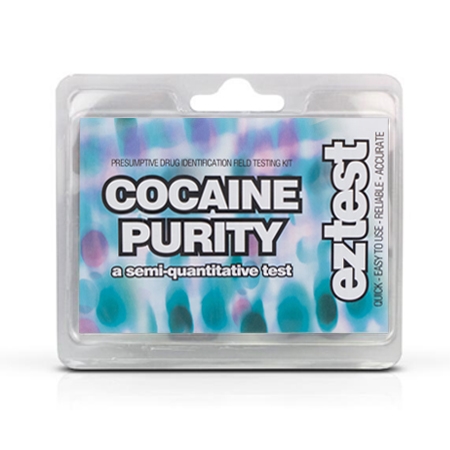 Don't mix your drugs
Often there are dangers to your health in combining certain drugs. Certain drugs can drastically enhance each other's effects and thus give you an overly intense experience. As far as possible, stick to one drug. Do you really want to play it safe? Then choose Sirius legal and natural smartdrugs, based on active plant extracts and caffeine. Obviously not the real deal, but enough energy to party and enjoy on your own natural XTC. An extra advantage: the day after the party you feel fit as a fiddle, thanks to the added amino acids and B vitamins, which contribute to a healthy and well-functioning physical system. Taking legal drugs at a party with only positive side effects!
First aid for drug hangovers
Most (synthetic) drugs can cause severe hangovers. Think of a night on speed and alcohol and I can assure you that it will not make you happy. Also an XTC pill can have a very unpleasant aftermath, which for many is not worth it. In this blog you will read more about this drug and which tools you can call upon from the assortment of Sirius to recover from XTC in the best possible way.
Products that contribute to a quick recovery from an MDMA hangover
Mood Doctor
Also called Little Live Savers within the entertainment circuit. Mood Doctor is a product specially developed by Sirius for party people who sometimes take a pill. Help your body get back on track and recover quickly from the damage caused by a night out.
Stoned or tripping at the festival
Your favorite cannabis strain is a must at a festival. Read here about the different ways to enjoy cannabis. What do you think is the best way to enjoy cannabis at a festival?
Or would you rather take a microdose of Magic Truffles? In this blog you can read how to prepare for a perfect trip. Please note that festivals and larger events are crowded in nature and this will have an impact on your psychedelic experience. It is advisable to take a light dose or micro-dose. Choose your favorite Freshbox from Sirius in this Magic Truffle selection overview.
Find an alternative to alcohol in the Sirius assortment
Alcohol is everywhere, especially at festivities. But did you know that it is very cool to replace your usual drink for an exciting alternative (maybe without a hangover?) In this blog I tell you about the many possibilities, plus some reminders that alcohol is a jack-in-the-box. Watch out!
Interesting alternatives to alcohol at a party or festival
Available in the form of whole leaf, powder and extra strong extracts. In powder form, kratom is easy to mix with a little liquid and spoon it down. The effect is between energy and relaxation and gives a pleasant intoxication. Originally, kratom was used as a natural painkiller and a way to perform longer physical work (e.g. in the fields). Meanwhile, it is also a popular recreational drug in the West.
There are different types of kratom available. For a party or festival, a white strain is recommended, as it gives more physical energy and allows you to dance for hours.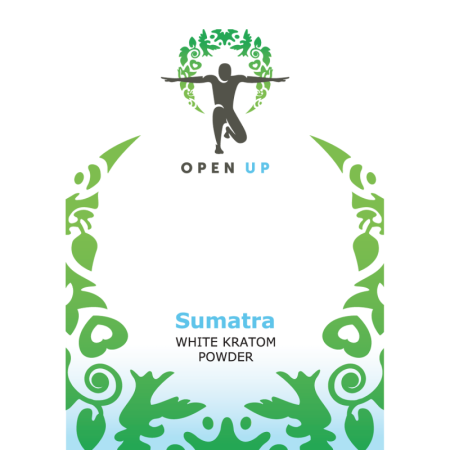 Kanna (Sceletium tortuosum)
An interesting succulent, originally from South Africa. Kanna, also known as chew, is available from Sirius in a variety of extracts. You can snort these extracts, but also mix them with a chewing gum to gradually release the active ingredients. The UB40 extract can also be used with a vaporizer.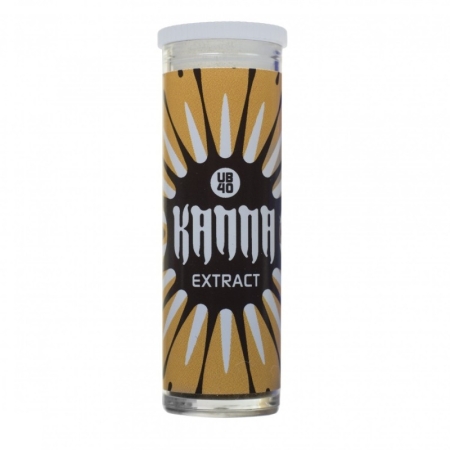 Different Sirius products for everyone
As you can see, there are many different ways you can celebrate with Sirius. The nice thing is that you can test different products and gradually learn what is the most enjoyable way for you to relax, have energy or sparkle with the help of Mother Nature. Do you have questions about one of our products? Don't hesitate to contact us so we can help you further.
Did you enjoy reading this article and do you like to write yourself? We are always looking for people who share our passion for natural products, who can also translate this into great texts. And we have an interesting reward for this. View all information for writers.
View all blog items
Also interesting
Read these too